Siri, Do I Have Coronavirus?
Beyond Social Media Show, Episode 300
Co-hosts B.L. Ochman and David Erickson discussed the coronavirus crisis, including: The contrast in leadership between governors Andrew Cuomo and Tim Walz and Trump; Siri's response to Do I Have The Coronavirus?; Smart thermometers that may be able to identify local outbreaks; Covid 19 pandemic maps; Twitter helping brands communicate during the crisis; a New York-based Chinese immigrant stepping up to manufacture personal protective equipment for health care workers; the responsibility of the media in broadcasting the White House coronavirus "briefings" live; Moe Williams' daily doodles; Willie's American Guitars offer two-minute guitar lessons on Facebook; Amazon limits non-essential shipments; the ENKI Brewing Company taproom goes curbside; coronavirus resources and free entertainment; pandemic gallows humor; Google's California-only Covid 19 triage website; the two faces of Fox News; the Army's social media manager gets canned; idiots that will cost lives; TV commercials that have not aged well in the coronavirus era; live webcams broadcasting deserted public spaces; the Department Of Justice wanting to suspend costitutional rights; …and much, much more.
SUBSCRIBE: iTunes or Google Play or Stitcher or iHeart Radio or Amazon Echo or search the Spotify app. Your browser does not support the audio element.
Best Digital Cases
Siri, Do I Have Coronavirus?
Apple's voice assistant, Siri, now has a Coronavirus screening tool.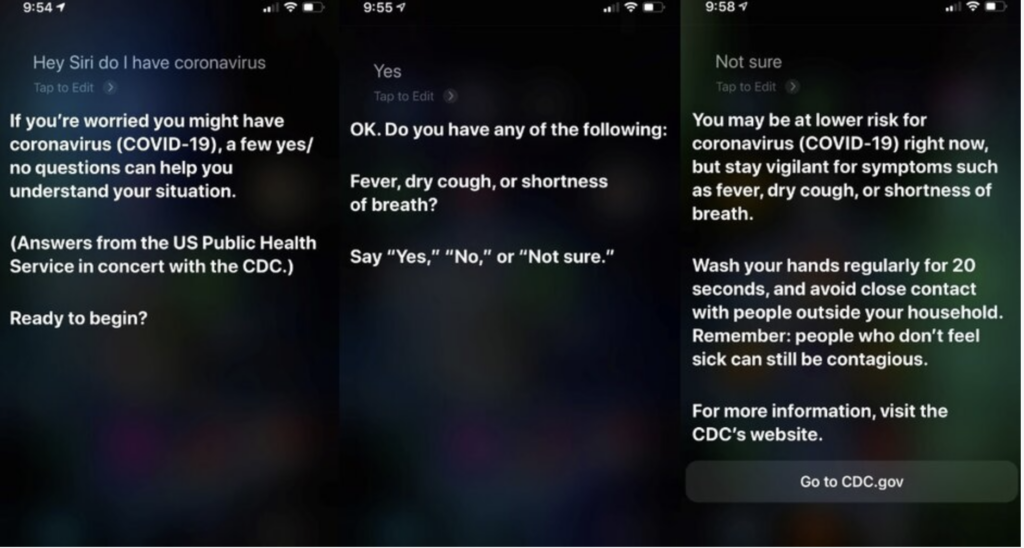 Leadership
New York Governor Andrew Cuomo and Minnesota Governor Tim Walz provide case studies in leadership with their calm, factual, informative and encouraging press conferences addressing their state's coronavirus responses.
Twitter Helps Brands Communicate in Corona Crisis
Twitter is offering perspective on how brands can communicate effectively in this crisis. "Let's be clear. This is not a "marketing opportunity" to capitalize on, and we do not recommend that brands opportunistically link themselves to a health scare."
Here are examples of how brands are communicating effectively:
Smart Thermometers Anticipate Coronovirus Outbreaks
A company that makes internet-connected thermometers has followed the flu more closely than the C.D.C. can. Now the devices may be turning up cases of Covid-19.
Stop Covering Trump Updates Live
"We will not cover live any speech, rally, or press conference involving the president. The risk of passing along bad information is too great. Instead, we will attend carefully to what he says. If we can independently verify any important news he announces we will bring that to you— after the verification step. "
"This means our journalism will work in a different way, as we try to prevent the President from misinforming you through us."
Crowdsourced Personal Protective Equipment Production
A Chinese immigrant New York pop culture blogger owns a manufacturing facility in China he's putting to use making masks and gowns for health care professionals in the United States.
Mo Williams Daily Doodle
Kennedy Center Education Artist-in-Residence Mo Williams invites you into his studio daily at 1 pm for the next few weeks for doodle drawing sessions.
Drive-In Theater Boom?
Will drive-in movie theaters experience a coronavirus-driven revival?
Amazon Limiting Nonessential Shipments
Amazon is now prioritizing medical supplies, household staples, and other high-demand products to its warehouses until April 5.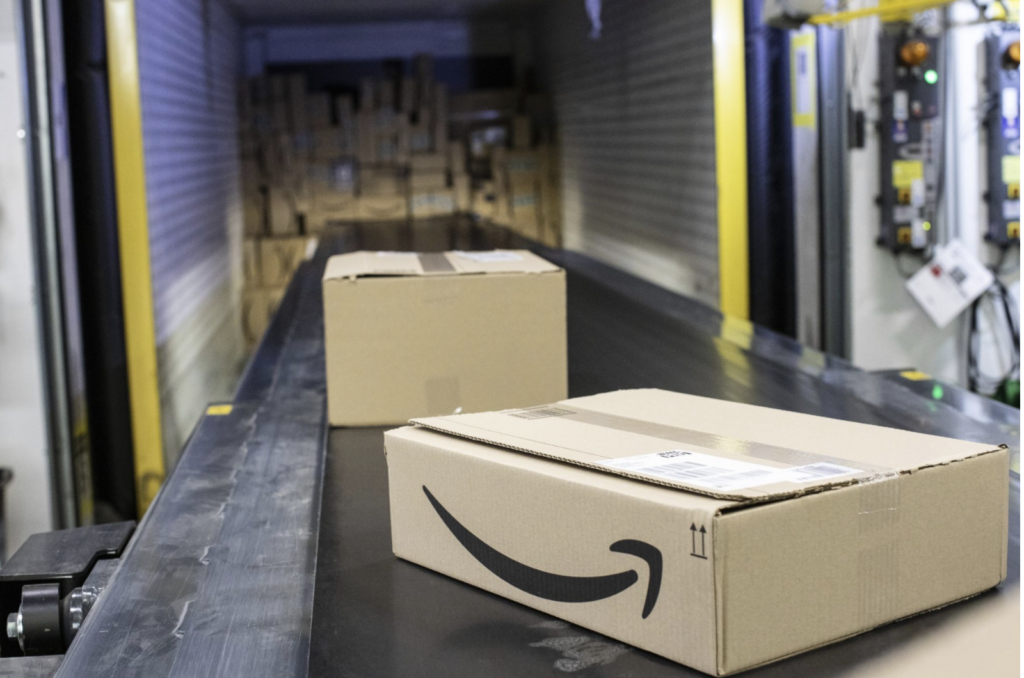 Appointment Retail
Willie's American Guitars has gone appointment only at it's St. Paul, Minnesota shop but they are open for business online and driving awareness via two-minute guitar lessons on Facebook.
Some Good News About Coronavirus
The news isn't all bad, and here are a ton of resources to help us get through it.
Curbside Retail
ENKI Brewing in Victoria, Minnesota has shut down its taproom amid the coronavirus pandemic but the craft brewer has quickly turned itself into a curbside pickup operation.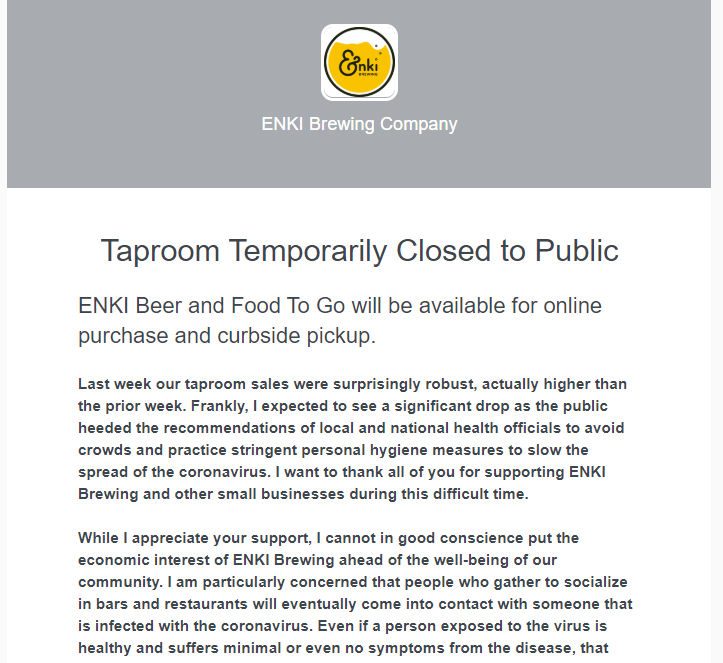 Google's COV-19 Triage Website is NOT National
Alphabet's Verily has launched a website where residents of two Bay Area counties can complete a short survey regarding their current condition and, if they meet certain criteria, could be referred to a nearby mobile COVID-19 testing site. It's a far cry from the national site trump promised at one of his early briefings.
Gallows Humor
It's The End Of The World As We Know It (And I Feel Fine) shoots up the chart and virus movies are newly popular during the coronavirus shut-in.
Army Social Media Manager Fired
A person who made an "inappropriate post" on the US Army's Instagram account has been "relieved," according to the Army.
The Two Faces Of Fox News
First the coronavirus was a hoax; now they say they've never said it was a hoax. But we have the tape.
Idiots Will Cost Lives
Don't be that guy.
Television Commercials That Have Not Aged Well
Live Webcams Of Deserted Streets
From New York City to St. Paul, these webcams illustrate how life has changed in the wake of the coronavirus pandemic.
Shiny New Stuff
Do Not Touch Your Face
Using your webcam, you train a machine learning algorithm to recognize you touching your face and not touching your face. Once it's trained, it watches and alerts you when you touch your face.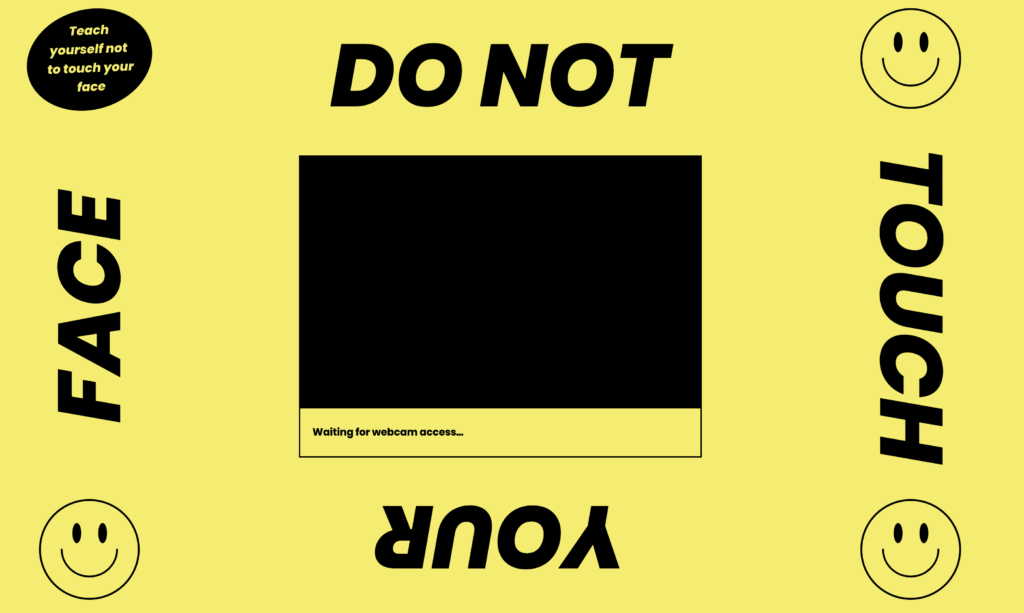 Watch Netflix Together
A browser extension lets you host virtual watch parties.
Booklets.io
This Instagram library of sorts combines education-oriented posts on social media into bite-sized learnings around product design, UX, marketing and branding, among other things.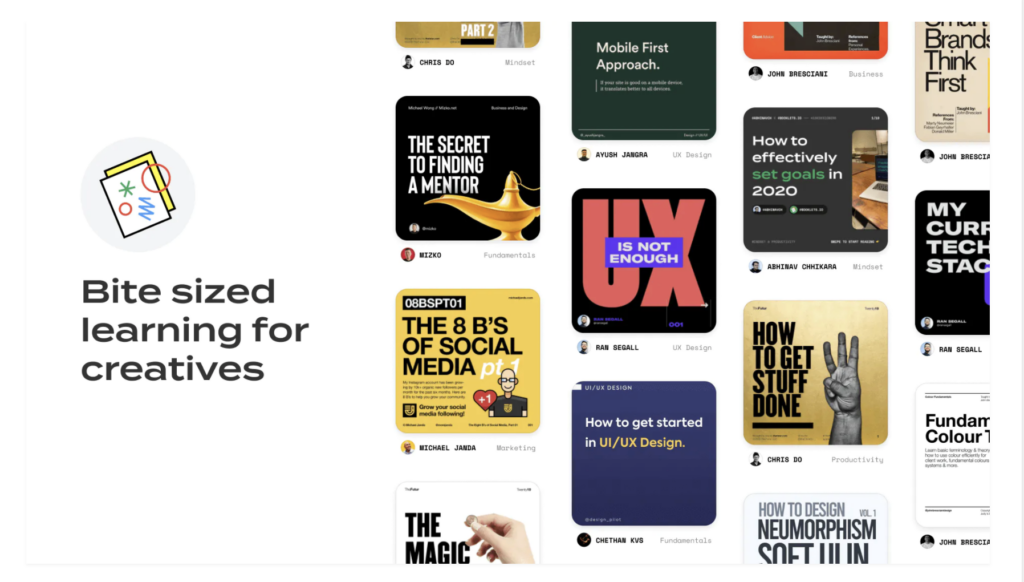 Download Free Synthesizer Apps
Moog and Korg are offering their synthesizer apps for free during a limited time.
VR Workouts During Quarantine
You don't need a gym to stay fit! There are plenty of other ways to stay active while under quarantine, such as using VR and AR to give yourself a killer cardio workout.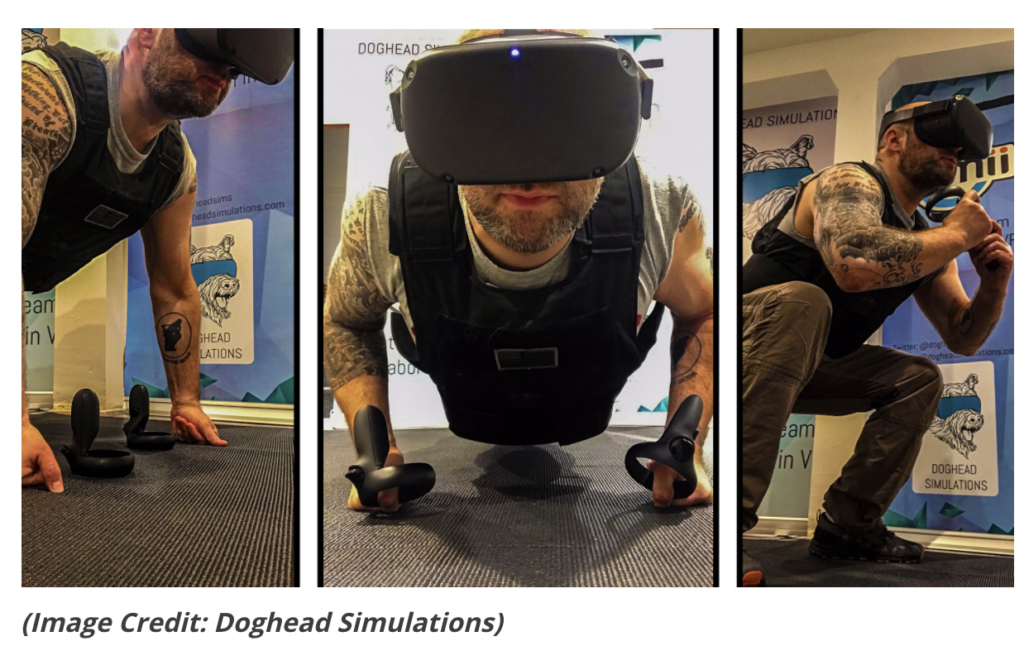 Projects
B.L. is helping to produce "Selling a President 2020," a new podcast about the impact of advertising on the race for the White House.
Politics
DOJ Wants To Suspend Constitutional Rights
The Trump Department of Justice has asked Congress to craft legislation allowing chief judges to indefinitely hold people without trial and suspend other constitutionally-protected rights during coronavirus and other emergencies.
Blue Wave VoiceOvers
Blue Wave Voiceover is a consortium of full-time freelance voiceover talents who are dedicated to serving mission-driven groups, non-profit organizations, and Democratic and progressive candidates for office – ushering in a Blue Wave this Fall.
Pro Tips
Google Least-Busy Hours For Grocery Store & Pharmacy
Search Google for your grocery store or pharmacy
Find its Google My Business account
Scroll down to find Popular Times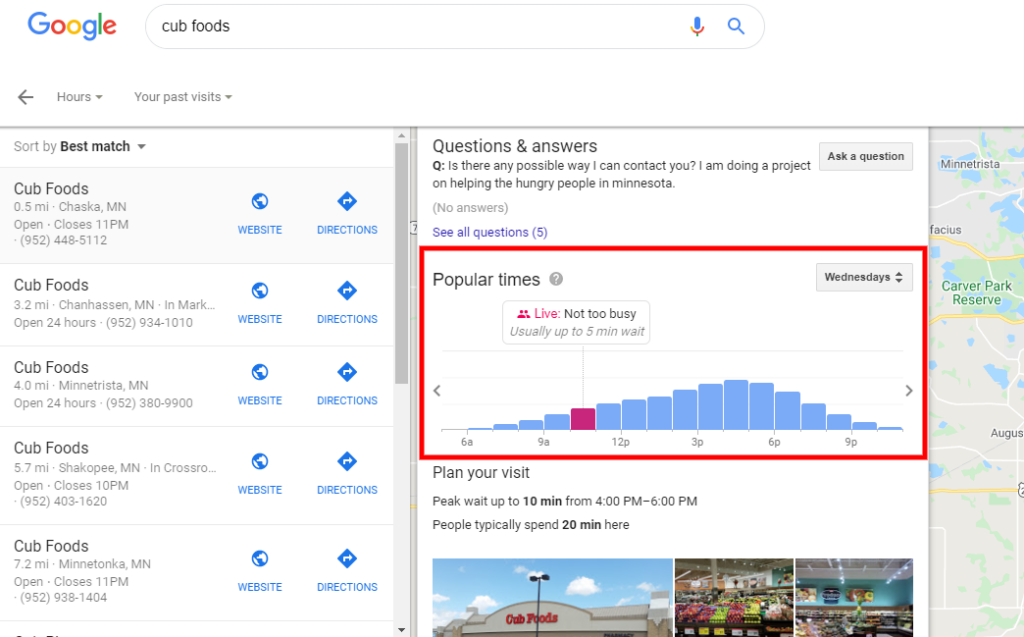 Create Virtual Desktops To Separate Work & Personal Life
The Daily Numbers
Beyond Social Media Hosts
Beyond Social Media Show
Podcast: Play in new window | Download