Posts Tagged 'Mercedes-Benz'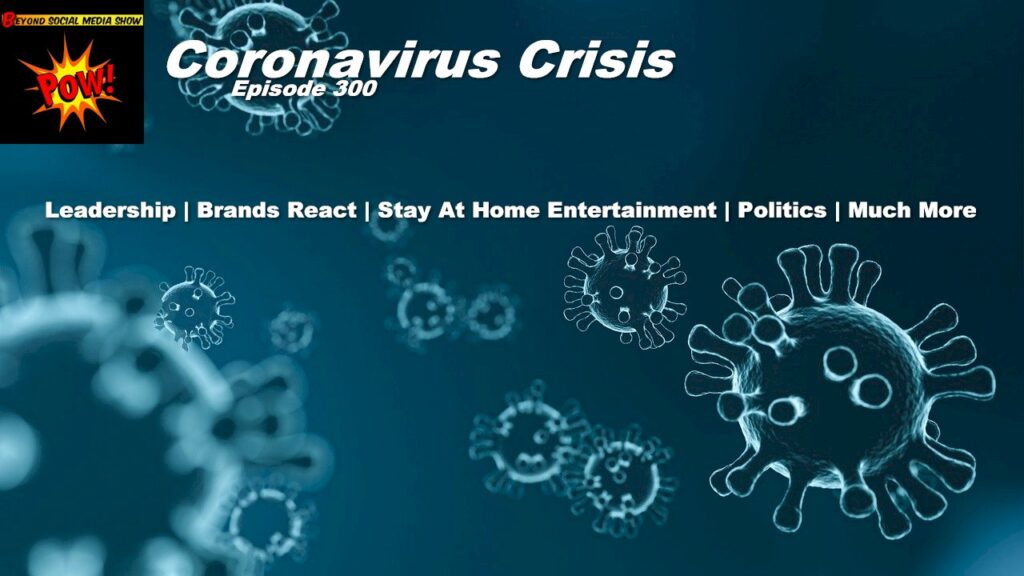 Episode 300: Co-hosts B.L. Ochman and David Erickson discussed the coronavirus crisis, including: The contrast in leadership between governors Andrew Cuomo and Tim Walz and Trump; Siri's response to Do I Have The Coronavirus?; Smart thermometers that may be able to identify local outbreaks; Covid 19 pandemic maps; Twitter helping brands communicate during the crisis; a New York-based Chinese immigrant stepping up to manufacture personal protective equipment for health care workers; the responsibility of the media in broadcasting the White House coronavirus "briefings" live; Moe Williams' daily doodles; Willie's American Guitars offer two-minute guitar lessons on Facebook; Amazon limits non-essential shipments; the ENKI Brewing Company taproom goes curbside; coronavirus resources and free entertainment; pandemic gallows humor; Google's California-only Covid 19 triage website; the two faces of Fox News; the Army's social media manager gets canned; idiots that will cost lives; TV commercials that have not aged well in the coronavirus era; live webcams broadcasting deserted public spaces; the Department Of Justice wanting to suspend costitutional rights; …and much, much more.
Read More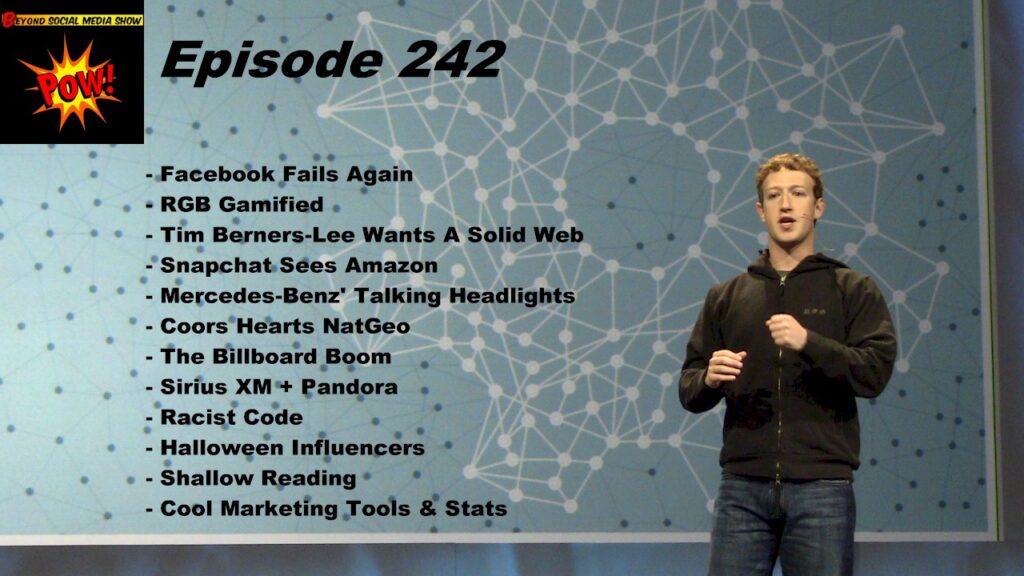 Episode 242: BL and David discuss the gamification of the great Ruth Bader Ginsburg; Tim Berners-Lee's super-important new Solid Web; buying on Amazon with Snap; Mercedes-Benz' talking headlights; Coors & NatGeo's new adventure; a boom in Billboards; Sirius XM and Pandora get together; Facebook Fails Again; racist face recognition code; Urban Outfitters dumbass Halloween costume; how skim reading affects our brains…and much, much more.
Read More