AI Anchors & #NeverForget
Beyond Social Media Show, Episode 248
BL and David discuss China news agency's artificial intelligence news anchors; Pete Davidson's Saturday Night Live's #NeverForget apology to Dan Crenshaw; in-theater augmented reality game for Ralph Breaks The Internet; Tim Berners-Lee's new Contract for the Web; Bill Gates' toilet reinvention project; Facebook Messenger's Unsend button; video game horse poop physics; Chrome cracking skulls over abusive ads; the secret lives of Red Dead Redemption II non-player characters; Google My Business new features; MoviePass' continuing messes; the story behind the Persistent Baby Bear viral video;…and much, much more.
SUBSCRIBE: iTunes or Google Play or Stitcher or iHeart Radio or Amazon Echo or search the Spotify app.
Best Digital Cases
#NeverForget
Pete Davidson apologized on "Saturday Night Live" this weekend to Dan Crenshaw, the former Navy SEAL and newly elected representative he mocked last week in a widely criticized "Weekend Update" segment.
Cinema Screen Augmented Reality Games
Promoting characters from Disney's upcoming 'Ralph Breaks the Internet,' the 30 second game is the latest in the cinema ad network's embrace of pre-show AR.
Cluetrain II
Rampant online harassment and the spread of misinformation are ruining the web. A new campaign spearheaded by Tim Berners-Lee intends to change that.
Scatolotical Bill Gates
The Microsoft founder wants to rethink toilets.
⚡️ "Bill Gates says reinventing toilets could save 500,000 lives " by @tictochttps://t.co/xM9JAOUEg6

— David Erickson (@derickson) November 6, 2018
Unsend
Soon you can have Zuckerberg powers.
Horse Poop Physics
Rockstar Games knows equine defecation.
Some person (or team) at @RockstarGames worked on the mechanics of horse poop so that you could point it out to your friends. These people are the heroes we all need. pic.twitter.com/NwQ1b1boND

— Bryan Clark (@bryanclark) November 5, 2018
Chrome Blocks Abusive Ads
Google today announced Chrome is further cracking down on "abusive experiences" — buttons designed to intentionally mislead and trick users into taking action on the web.
Secret Lives Of Red Dead Redemption Non-Player Characters
Following characters for a day.
Google My Business Updates
Here are two changes that happened in local search over the weekend.
Worst Digital Cases
Pass On MoviePass
An extension of BL and thousands of others' continuing rant against MoviePass, which has stopped providing access to movies, but hasn't stopped charging subscribers.
⚡️ "#MoviePass Ripping Off Thousands"https://t.co/tNb1hbdPeO

— (((B.L. Ochman))) (@whatsnext) November 5, 2018
Artificially Intelligent Anchors
But the agency's new host isn't any more sophisticated than a CGI puppet.
The Persistent Baby Bear Cautionary Tale
What appears to be a life-affirming triumph is really a cautionary tale about drones and wildlife.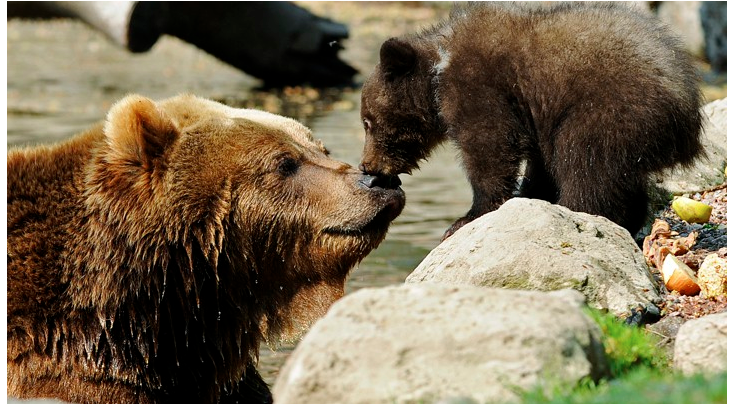 Shiny New Stuff
Free Vintage Images
From posters, baseball cards, and pets to Civil War pics, jazz greats and gridiron leatherheads.







Netflix Chrome Extension
Lets you find hidden categories on Netflix.
PDF Tool
Combines a variety of PDF tools into one place. All of these functions are completely free and don't even need a credit card to sign into PDF Candy.
Copyblogger FM Podcast
A weekly podcast devoted to copywriting.
The Daily Numbers
BEYOND SOCIAL MEDIA HOSTS
David Erickson
Twitter
Twitter
e-Strategy Blog
e-Strategy Trends
YouTube
B.L. Ochman
Twitter
What's Next Blog
YouTube
Funwalkers License Plates
B.L. Ochman
BEYOND SOCIAL MEDIA SHOW
Web
YouTube
Google+
Twitter:@BSMediaShow
iTunes
Stitcher
iHeart Radio
Podcast: Play in new window | Download