Posts Tagged 'Gamification'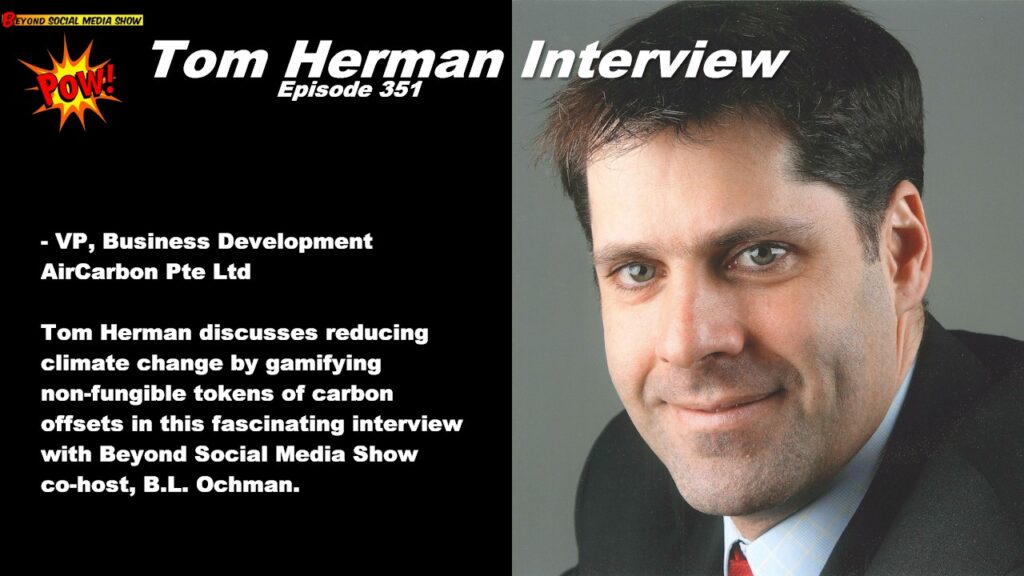 Host B.L. Ochman interviews Tom Herman, Vice President of Business Development for AirCarbon Pte Ltd about reducing climate change by gamifying non-fungible tokens (NFT) of carbon offsets.
Read More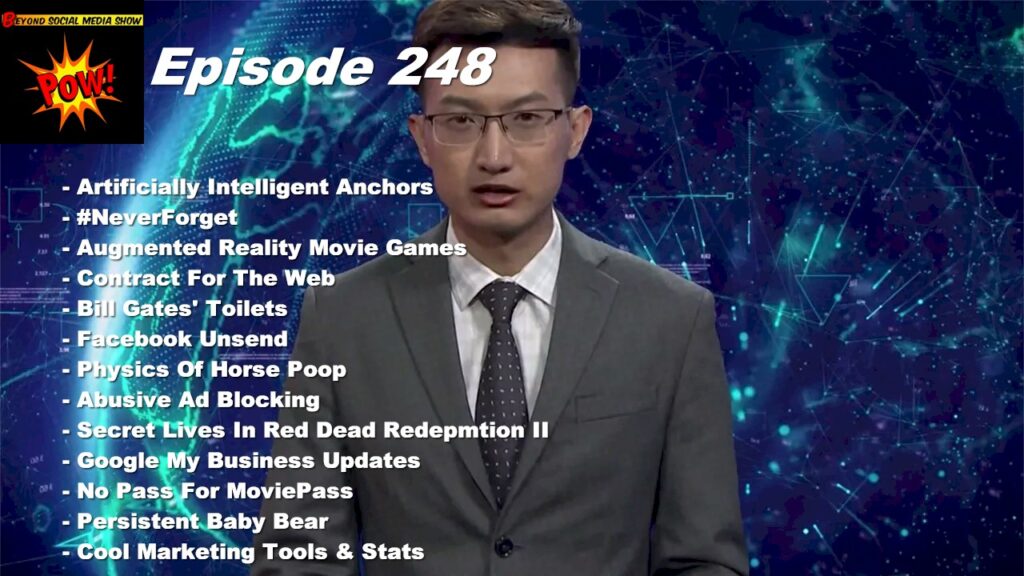 Episode 248: BL and David discuss China news agency's artificial intelligence news anchors; Saturday Night Live's #NeverForget apology; in-theater augmented reality game for Ralph Breaks The Internet; Tim Berners-Lee's Contract for the Web; Bill Gates' toilet reinvention project; Facebook Messenger's Unsend button; video game horse poop physics; Chrome cracking skulls over abusive ads; the secret lives of Red Dead Redemption II non-player characters; Google My Business new features; MoviePass' continuing messes; the story behind the Persistent Baby Bear viral video;…and much, much more.
Read More