Culturejacking Game of Thrones
Beyond Social Media Show, Episode 266
BL and David discuss the culturejacking of Game of Thrones; a 5 year-old podcaster; Jack Dorsey on the Twittanic; industry-specific SEO; Apple's "Don't Mess With Mother" Earth Day video; web storytelling; eavesdropping smart speakers; emotional LinkedIn; a facelift for Helvetica, the world's most popular typeface; travelers' podcasting studios; "All in the Family" live; Notre Dame fire hoaxes; Facebook's blunder of the week; Alexandria Ocasio-Cortez's social media stunt; a robot cuddler; Fox zings Trump…and much, much more.
SUBSCRIBE: iTunes or Google Play or Stitcher or iHeart Radio or Amazon Echo or search the Spotify app. Your browser does not support the audio element.
5 Year-Old Podcaster
Azka Sharief of Des Plaines, IL told the Make-A-Wish Foundation that she always wanted to make her own podcast. And so last week, with the aid of WBEZ's podcast team, she recorded the 5-minute first episode of Azka's Mystery Podcast.

Culturejacking Game Of Thrones
Brands are riding the coattails of the smash hit HBO show's final season.
Jack Dorsey on the Twittanic
Twitter co-founder Jack Dorsey took the stage at the TED Conference Tuesday, but instead of giving the standard talk, he answered questions from TED's Chris Anderson and Whitney Pennington Rodgers. Hey!What could go wrong?!

Twitter Adds Author Labels
Industry-Specific SEO
Search Metrics' Voices of Search podcast covers search engine ranking factors important to specific industries.
Apple: Don't Mess With Mother
For Apple's 2019 Earth Day video ad, "Don't Mess With Mother," the brand cranks up Megadeth "Last Rites" for a high-intensity spot reminding us nature is the original force to be reckoned with. The entire video is shot on iPhoneXS (with the help of a few apps.)

Brilliant Use Of The Hero Image Space
The New York Times use of the hero space on an article is a brilliant way to draw readers into the story.
Marketoonist on Smart Speakers
Tom Fishburne, aka Marketoonist, shares his thoughts on the invasiveness of smart speakers,
LinkedIn Gets Emotional
LinkedIn copies Facebook's reactions.
Helvetica Gets A Facelift
Helvetica Now, the new version of the world's most popular typeface, updates each of Helvetica's 40,000 characters to reflect the demands of the 21st century. It's designed to be more legible in miniature, like on the tiny screen of an Apple Watch, and hold its own in large-scale applications like gigantic billboards.
Travelling Podcasts
Beyond music, podcast studios are quickly becoming a staple in the travel industry.
Remake: All In The Family & The Jeffersons…Live
Woody Harrelson will play Archie Bunker. Marisa Tomei will play wife Edith. Jamie Foxx and Wanda Sykes take the roles of George and Louise Jefferson.
Worst Digital Cases
Hoaxes & Misinformation About Notre Dame Fire
As Notre Dame Cathedral in Paris burned, hoaxes, conspiracy theories, and coordinated disinformation campaigns began to spread across social media.
Facebook Grabs Users' Contact Emails
Facebook harvested the email contacts of 1.5 million users without their knowledge or consent when they opened their accounts.
AoC Quits Facebook
Feels more like a publicity stunt.
Shiny New Stuff
Cuddlebot
For a mere $600, you can have a robot cuddle you to sleep every night. You spoon with it and it rises and falls like it's breathing.
Innovation Hub
Innovation Hub features today's most creative thinkers – from authors to researchers to business leaders.
Spotify Podcast Analytics
Submit your podcast feed to Spotify to get included and get analytics.
Politics
Fox Zings Trump
When Trump criticized FOX News' Bernie Sanders Town Hall, FOX shot back a zinger.
Seth Abramson's Epic Tweet Thread on Mueller Report
Newsweek reporter Seth Abramson's epic 450 live-Tweet thread on the release of the Mueller report had a fun side.
Pete For America Brand Standards
A case study in how to present your brand standards (and brand meaning) online.
The Daily Numbers
Sports league viewership.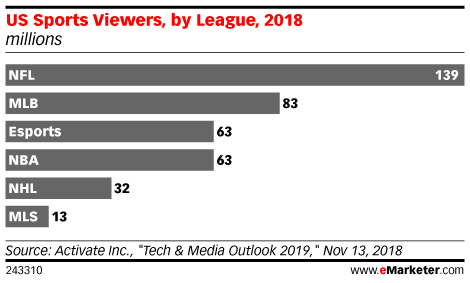 Beyond Social Media Hosts
Beyond Social Media Show
Podcast: Play in new window | Download