Posts Tagged 'Fender Guitars'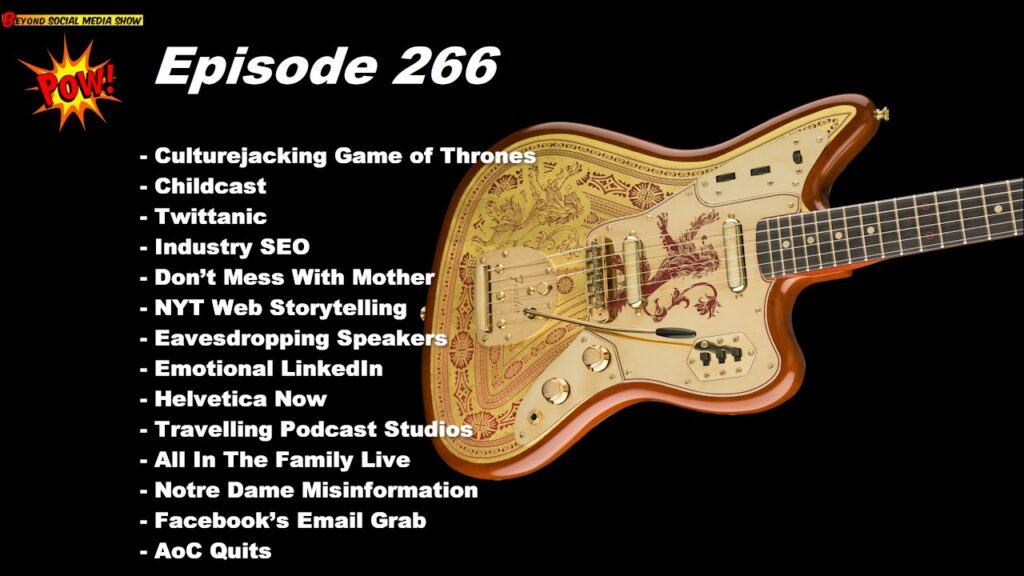 Episode 266: BL and David discuss the Atlanta Falcons, OREOs, and Fender Guitars culturejacking the last season of Game of Thrones; a 5 year-old's podcast; Search Metrics' industry-specific search ranking factors; the IRL trolling of Twitter's Jack Dorsey; the New York Times' brilliant use of the Hero space for storytelling; Apple's Earth Day video; LinkedIn's new reactions; Marketoonist's take on smart speakers; travelling podcast studios; Helvetica Now; All In The Family live; Twitter author labels; Notre Dame fire misinformation; Facebook grabbing contact list emails; Rep. Alexandria Ocasio-Cortez sort of quitting social media…and much, much more.
Read More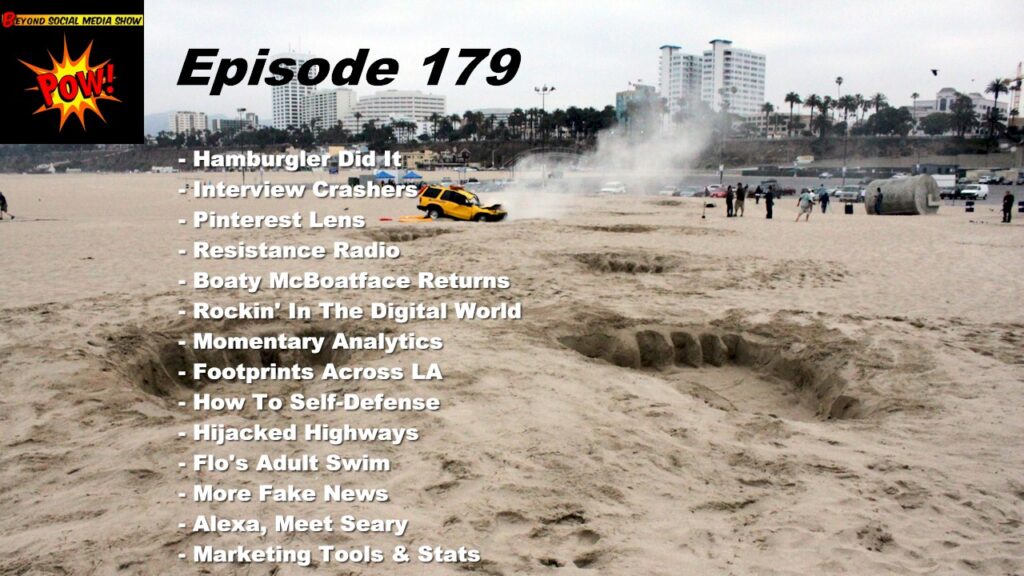 Episode 179: Co-hosts B.L. Ochman and David Erickson discussed McDonald's Trump tweet; BBC interview crashers; Pinterest's Lens; Amazon's Resistance Radio; Boaty McBoatface's return; Fender's rockin' in the digital world; Twitter Moment analytics; King Kong's Los Angeles rampage; self-defense how to videos; hijacking Peruvian highways; Progressive Insurance takes an Adult Swim; 3D-printed houses; more fake news; Alexa's Siri nightmare;…and much, much more.
Read More