Beyond Social Media Show, Episode 275
BL and David discuss the astounding array of businesses Amazon owns; the Area 51 search for aliens joke that 400,000 people have signed up for; major updates to Google My Business; how Pittsburgh helped power the first US Moon Landing; Pinterest adds videos; Shoelace is Google's latest attempt at building a social network; a hilarious parody influencer apology video; Ikea's new Soffa Sans typeface; using text messages to solicit local reviews; dangerous dongles and much, much more.
SUBSCRIBE: iTunes or Google Play or Stitcher or iHeart Radio or Amazon Echo or search the Spotify app. Your browser does not support the audio element.
Best Digital Cases
Trolling for Aliens
It's a joke, but that hasn't stopped 400,000 people from signing up for a Facebook event to raid Area 51 in search of aliens on Sept 20.
Google My Business Upgraded
Google began rolling out features in Google My Business to help businesses promote quality services and make their profiles on the site unique and descriptive.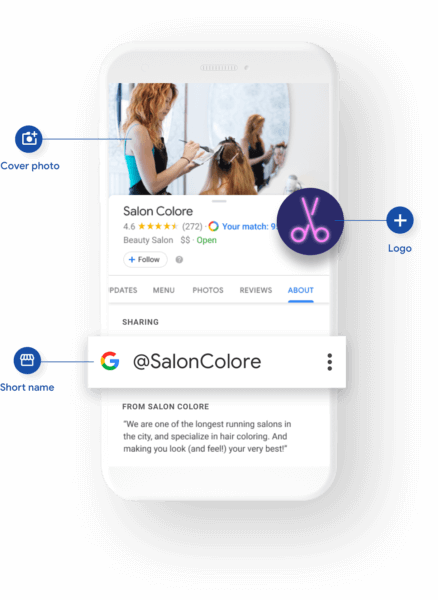 Pittsburg Goes to the Moon
Google Arts and Culture and Heinz History Center team up to mark the 50th anniversary of the American moon landing with a multi-media exhibit.
Pinterest Video
Businesses on the platform will now have a dedicated tab for video content, an updated video uploader and more.
Influencer Apology Video Costume
Brilliant parody.
Google's Taking Another Shot at a Social Network
Google has a beta of Shoelace, an invitation-only hyperlocal mobile social network for people who want to find others to join them in activities like sports and attending shows.
Soffa Sans
Ikea releases free 'Soffa Sans' font made of couches.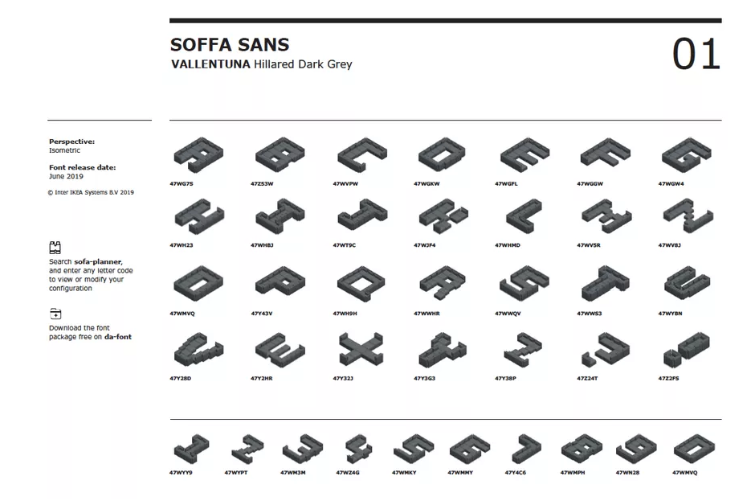 YouTube Giving Moves Out of Beta
A new way for nonprofits to raise money, YouTube Giving features include Fundraisers, Community Fundraisers, Campaign Matching and Super Chat for Good.
Text Message Reviews
TGK Automotive of Chanhassen, Minnesota has a clever local marketing strategy.
Worst Digital Cases
Everything Amazon Owns
Few corners of retail are untouched by Amazon. You'll be amazed by Buzzfeed's list of the scope of businesses, brands and subsidiaries owned by Amazon.
Dangerous Dongles
Mousejacking is still a thing.
Quote of the Week
Shiny New Stuff
Netflix at Work
Netflix at Work is a new Chrome extension that lets you watch Netflix at work by faking that you're on a conference call.
Sign Generator
AddLetters lets you create your own custom message with refrigerator magnet letters, as graffiti on a brick wall, as a ransom note and much more.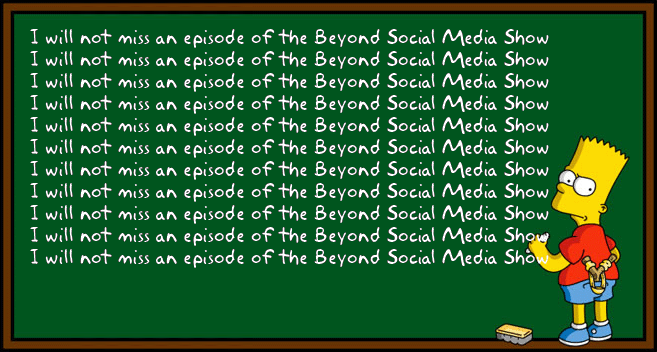 Surround For Brackets
An extension for the Brackets code editor that lets you easily wrap a set of tags around a chunk of code.
Politics
The Graphic Novelization Of The Mueller Report
Black Hawk Down author Mark Bowden collaborated with Archer illustrator Chad Hurd to bring the Mueller Report to life.
Pro Tips
You can add videos to your Google My Business listing
Videos need to be:
Up to 30 seconds long
Up to 100MB in size
720p or higher
You'll need to make sure your video is taken at your place of work and relates to your business, otherwise, it will be removed by Google.
Optimizing your Google My Business listing is a simple process that will have a positive effect on your SEO. However, many local businesses overlook the opportunity.
Email List Growth Tactic
Attract your target audience with compelling content, offer a content upgrade to subscribe, reinforce their excitement, and draw them further into your site from the subscription confirmation page.
The Daily Numbers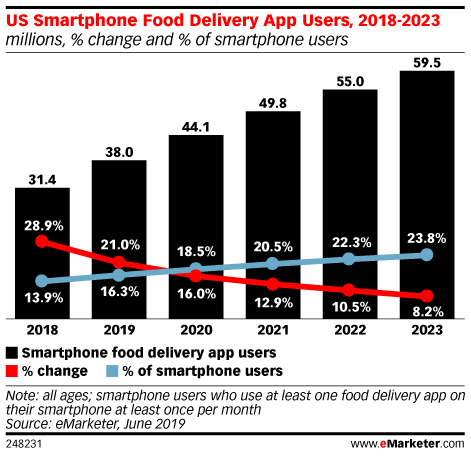 Beyond Social Media Hosts
Beyond Social Media Show
Podcast: Play in new window | Download
Posted in
Marketing News
and tagged
Amazon
,
Apologies
,
Area 51
,
Automotive Repair Marketing
,
Brackets
,
Browser Extensions
,
Business Listing Optimization
,
Code Editors
,
Design
,
Email Marketing
,
Email Newsletters
,
Food Delivery Apps
,
Furniture Marketing
,
GMB
,
Google
,
Google My Business
,
Google Shoelace
,
Graphic Novels
,
Hacking
,
Heinz History Center
,
History
,
IKEA
,
Immersive Marketing
,
Influencer Marketing
,
Local Internet Marketing
,
Logitech
,
Manufacturing
,
Mark Bowden
,
Meme Generator
,
Mobile Apps
,
Mobile Marketing
,
Mueller Report
,
NASA
,
Netflix
,
Nonprofit Marketing
,
Pinterest
,
Pittsburgh
,
Politics
,
Pro Tips
,
Retail Marketing
,
Sign Generator
,
Social Media Marketing
,
Social Video
,
Space Travel
,
Storytelling
,
Text Message Marketing
,
TGK Automotive
,
The Simpsons
,
Typeface
,
Typography
,
Video Marketing
,
YouTube
,
YouTube Giving