Beyond Social Media Show, Episode 274
BL and David discuss the 🚀Apollo Moon Landing AR; Taylor Swift Live On Prime; 🐦Brand Tweets Timeline; ⚛️ Periodic SEO; 👮 Social Crackdowns; 🔗 LinkedIn Algorithm; 🚗 VW's UGCFake Spotting; 🔍 Fake Spotting; 📣Viral BL; Google Voice Strategy; Voice Privacy; Protect & Slur; 🛋️ Wayfair Goes Way Too Far; 📆 Phishing On Your Calendar; 📥 Blasting Email…and much, much more.
SUBSCRIBE: iTunes or Google Play or Stitcher or iHeart Radio or Amazon Echo or search the Spotify app. Your browser does not support the audio element.
Best Digital Cases
Moon Landing in AR
🚀 Smithsonian's interactive Appollo Moon Shot AR app lets you pilot and interact with key moments in the 1969 Apollo 11 Moon Landing.
Taylor Swift Headlines Prime Day
Amazon streams a live concert to snag younger Prime subscribers and to promote its own branded sales day.
History of Brand Twitter
An exhaustively researched and super hyperlinked piece on the history of brands on Twitter, from 2007 to today by Nathan Allebach.
Periodic Table Of SEO Success
Search Engine Land has released the latest update to its popular periodic table of search engine optimization success factors.
LinkedIn Gets Engagy
LinkedIn recently updated its algorithm to favor content that gets engagement and content from other users who have a similar profile as your own rather than content that goes viral.
Twitter Takes A Stand Against Political Abuse
Twitter announced that it would hide messages from major political figures who break the company's harassment or abuse rules behind a warning label. They won't delete the messages – a move that could exacerbate the debate over political bias on the service.
Fake Video Watch
The Washington Post has created a page devoted to tracking, analyzing and debunking the latest fake videos.
Google's Voice Strategy
Voice is the next frontier and Google is poised to dominate.
VW UGC Zooms
A professional NASCAR driver zooms wildly through a small Canadian town as locals, who've been trained and put in safe spots, film an insane ad with their cellphones.
Voice Privacy
A group of researchers at Stanford are trying to build a voice-activated assistant that respects your privacy.
BL's Viral Tweets
My Tweet telling people to contribute to RAICES, which is a nonprofit helping immigrants at the border, has been seen 62K+ times in the first two days.
My Tweet about the Dalai Lama's sexist comments was seen 203,000 times in the first two days and liked 694 times.
Worst Digital Cases
To Protect and to Slur
A year-long study by Will Carless of the Center for Investigative Journalism shows that inside hate groups on Facebook, police officers trade racist memes, conspiracy theories and Islamophobia.
Wayfair's Employee Problem
People want to be proud of their employer. Doing business with people who cage children doesn't lend itself to such pride.
New Phishing Scam to Worry About
Phishers have realized that they can take advantage of your Google calendar settings to plant their own events laced with phishing links on victims' schedules. Here's how to stop them.
Banish The Blast
The very phrase "email blasts" should be eliminated from marketers' lexicon.
Shiny New Stuff
Alexa, I Want To Rock!
A skill that provides the backing tracks for you to practice your shredding skills.
Projects
Politics
Despots Bond Over Hatred of Journalists
Today is the one-year anniversary of the murders of five journalists at The Capital Gazette newspaper in Annapolis, MD. And it is also the day when our president and his buddy Vladimir Putin yukked it up and bonded over their shared hatred of journalists.
Stars Read The Mueller Report
Annette Benning, Kevin Kline, Allyssa Milano and John Lithgow highlight the list of stars who conducted a dramatic reading of the Mueller Report.
Groups mobilizing to help the influx of immigrants crossing the Texas-Mexico border
This is an extensive list of organizations who are providing aid, legal advice and trying to help the children in custody who are separated from their parents.
Pro Tips
LinkedIn Emojis
Emojis work in LinkedIn's title fields.
The Daily Numbers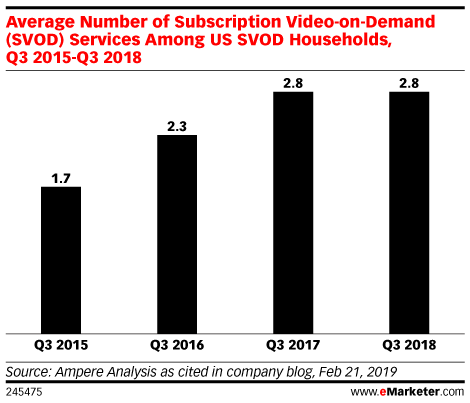 Beyond Social Media Hosts
Beyond Social Media Show
Podcast: Play in new window | Download