Posts Tagged 'Dalai Lama'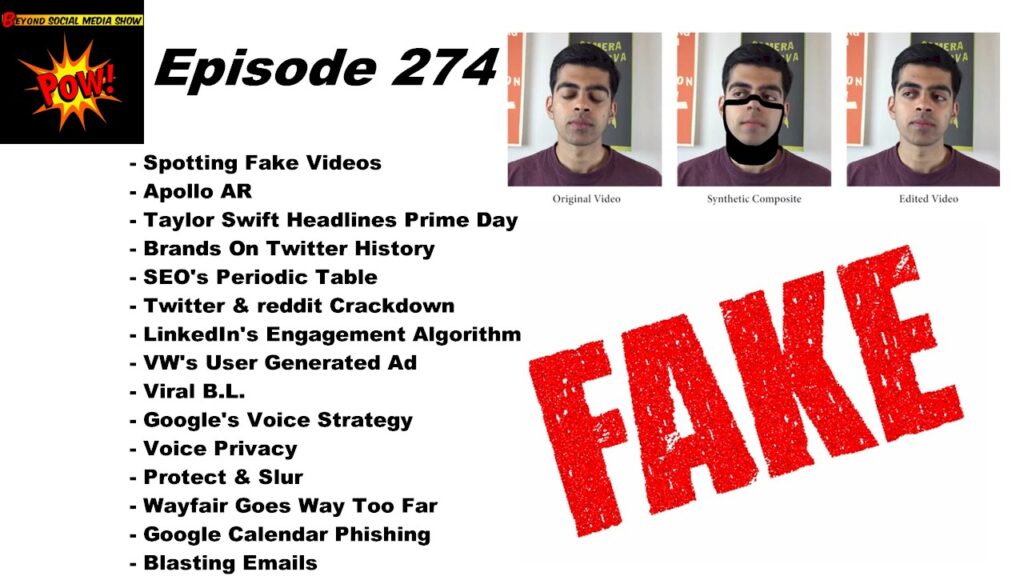 Episode 274: BL and David discuss Taylor Swift headlining a Prime Video live streaming concert teasing Amazon Prime Day; the Apollo 11 Augmented Reality app; a historic account of brand tweets; the periodic table of SEO success factors; Twitter and reddit's crackdown on social media abuse; LinkedIn's engagement algorithm update; VW's user generated content commercial; B.L.'s viral tweets; Google's voice strategy; a voice technology project that respects your privacy; cops commenting racial slurs; Wayfair's employee walkout; the Google Phishing expedition; blasting emails;…and much, much more.
Read More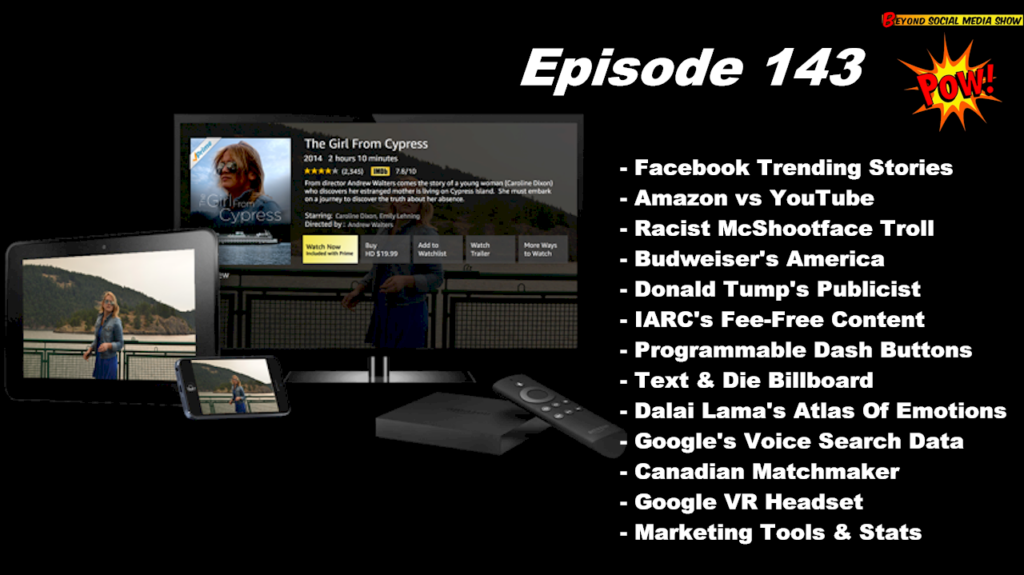 Co-hosts B.L. Ochman & David Erickson discussed the Facebook trending stories controversy; Amazon's new Video Direct program; George Zimmerman's attempt to auction the gun he used to murder Trayvon Martin; programmable Amazon Dash buttons; Budweiser's rebranding of America; Donald Trump posing as his own publicist; IABC's plea for fee-free content; a Text and Die billboard; the Dalai Lama's interactive atlas of emotions; voice search keyword research; a potential Google VR headset; a Canadian matchmaking service; plus great new apps and important stats and a lot of stuff in between.
Read More