Tesla's Shattered Cybertruck Launch
Beyond Social Media Show, Episode 290
BL and David discuss Tesla's embarrassing shattered cybertruck launch; Google Project Luna bringing Internet connectivity to rural Peru; holograms you can see, hear and feel; Google Earth Tours; America's personalities; the "return" of organic influencers; Wall St Journal's search engine misinformation; pinball search behavior…and much, much more.
SUBSCRIBE: iTunes or Google Play or Stitcher or iHeart Radio or Amazon Echo or search the Spotify app. Your browser does not support the audio element.
Best Digital Cases
99 Google Loon Balloons
Google's tennis court-size solar-powered balloons doubling as cell towers could soon address the digital divide in rural Peru.
Pinball Search Behavior
Because today's search-results pages have many possible complex layouts, users don't always process search results sequentially. They distribute their attention more variably across the page than in the past.
Holograms You Can See, Feel and Hear
In the future, if a hologram of James Dean makes a movie, you'll be able to not only to see and hear him, but also feel him.
Google Earth Tours
It's like a homemade guided tour.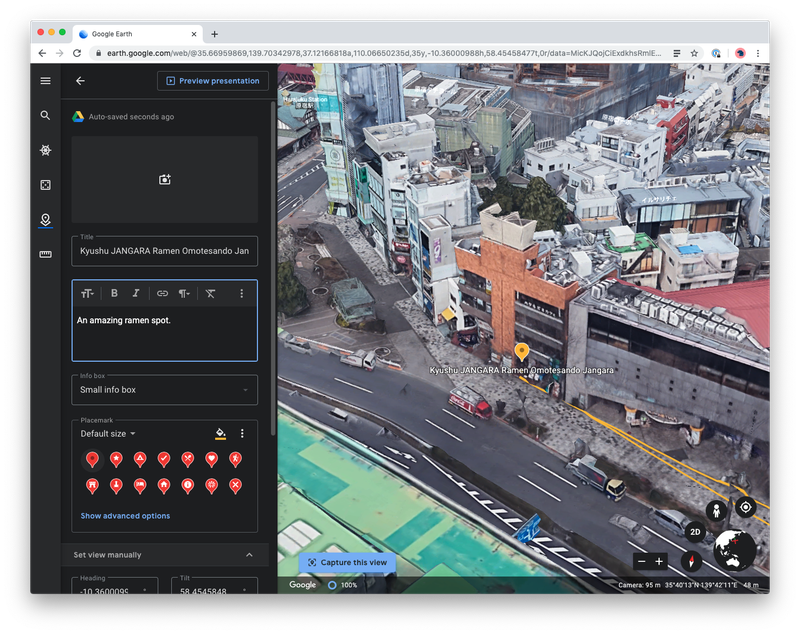 Download 576 Free Art Books
You can now download 576 art catalogs and other books from The Metropolitan Museum of Art.
Organic Influence Marketing
Paid influencers have jumped the shark.
Pschoanalyzing America's Regions
People in different regions of the U.S. have measurably different psychological profiles.
Worst Digital Cases
Wall St Journal Gets Search Wrong
"In the end, the WSJ's report is an embarrassing piece of "journalism," and a missed opportunity that unfairly paints a black eye on Google Search and the SEO community."
Shattered Cybertruck
Tesla shares fell 3.2% to $343.55 in pre-market trading after the botched reveal.
Technical Dystopia
Watch Hyper-Reality and Merger, two depictions of a dystopian future of augmented reality and algorithms by media artist Keiichi Matsuda.
Shiny New Stuff
Social Media Podcasts
Holiday Marketing Calendar for 2020
Marketing planning gold.
Politics
What Joe Biden Can't Bring Himself to Say
Biden's verbal stumbles have voters worried about his mental fitness. Maybe they'd be more understanding if they knew he's still fighting a stutter.
The Daily Numbers

Beyond Social Media Hosts
Beyond Social Media Show
Podcast: Play in new window | Download