Amazon Home Robots & Facebook Dating App
Beyond Social Media Show, Episode 227
BL and David discuss: Rashon Nelson and Donte Robinson's classy settlement with the City of Philadelphia over the Starbucks racial arrests; features of the new Gmail, including the ability to take back an email; the return of unlimited MoviePass and an even cheaper competitor with more features; spoiling Cease & Desist letters; a Handheld Hologram camera; Amazon Homebots are coming; Facebook's Sorry, Not Sorry ad campaign; what you need to know to prevent Google Analytics from wiping your hisorical data; Facebook's Dating app Gibson Guitars bankruptcy reorg; Comcast's Slow Lane for cord cutters (sad!!!; the Twitter "Bug" that made 330 million people change their passwords; Amazon's delivery to your car…and much, much more.
SUBSCRIBE: iTunes or Google Play or Stitcher or iHeart Radio or Amazon Echo or search the Spotify app.
Best Digital Cases
A Classy Way to Settle the Starbucks Race Arrests
The two men recently arrested at Starbucks, Rashon Nelson and Donte Robinson, chose not to pursue a lawsuit against the city of Philadelphia. Instead, they agreed to a symbolic payment of $1 each and asked the city to fund $200,000 for a grant program for high school students aspiring to become entrepreneurs.
Gmail Refresh
Google has given Gmail a new user interface and has added many security- and productivity-related features to the new version.
Unlimited MoviePass is Baaack
After a two-week hiatus, the MoviePass unlimited subscription—the one that lets you see a movie a day, every day, in theaters, for $10 a month—is back. But they have a cheaper competitor.
Surly Brewing Spoiling For A Cease & Desist
Minnesota's Surly Brewing just named a limited-run beer after a concept from Netflix's hit Stranger Things in what appears to be an earned media tactic.
Stranger Things Cease & Desist, Dotards & Facebook's Nazi Algorithm
Dad's Support For His Daughter Goes Viral
Five year-old Milea Hayes has alopecia After boys in the playground made fun of his daughter's bald head, from alopecia. Her dad asked Milea to shave his head because "hair is stupid" and the video on their family vlog went viral.

Handheld Holograms
A Chinese startup has developed a projector that can create holographic images.
Amazon Homebots
The retail and cloud computing giant has embarked on an ambitious, top-secret plan to build a domestic robot.
Worst Digital Cases
Facebook Sorry, Not Sorry Ad Campaign
Facebook ads wax nostalgic about the good old days on the platform and says "But then, something happened." It sure did! But the ads paint Facebook as victims.
Google Analytics Historical Data Wipe
You need to change this setting before May 25, 2018 if you want to keep your historical Google Analytics data.
Facebook Dating
The new Facebook dating app that matches you with non-friends. A lot of people are finding it creepy. And I'm wondering why Facebook would think this was a good time to ask for even more information about people.
Gibson Files For Chapter 11
Rapidly maturing debt owed to private equity firms put the company in a bind.
Comcast Say You Can't Have High Speed Internet Without Cable
Comcast has come up with a new way to stop cord cutting. And it sucks. If you don't want cable TV, you'll have slow internet speed.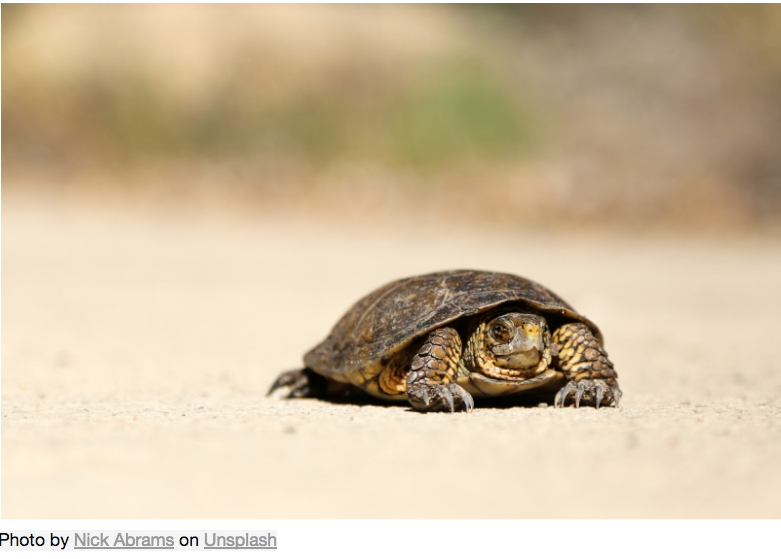 Twitter Passwords Stolen
Since all 330 million Twitter users were told they had to change their passwords because of a data breach, many people found the company's response arrogant. They said "we didn't have to tell you…" Seriously?! So, when you change your password, be sure to enable 2-step verification.
We recently found a bug that stored passwords unmasked in an internal log. We fixed the bug and have no indication of a breach or misuse by anyone. As a precaution, consider changing your password on all services where you've used this password. https://t.co/RyEDvQOTaZ

— Twitter Support (@TwitterSupport) May 3, 2018
Amazon Will Now Deliver Packages to the Trunk of Your Car
First they established deliveries inside your front door. Now they'll deliver to the trunk of your car. So now, instead of worrying that your house will be robbed, your can worry about your car being stolen.
Shiny New Stuff
Online SEO Tester
The tester, which is free, will analyze any website's SEO health by getting instant scores and analysis of all key elements that allow a site to be visible and well indexed inside Google search results.
Eye Dropper
Eye Dropper is a free Chrome extension that helps you duplicate a color on any web page.
AutoDesk's SketchBook
AutoDesk has announced that the full version of its SketchBook app for iOS, Android, Mac and Windows will now be totally free.
The Daily Numbers
BEYOND SOCIAL MEDIA HOSTS
David Erickson
Twitter
Twitter
e-Strategy Blog
e-Strategy Trends
YouTube
B.L. Ochman
Twitter
What's Next Blog
YouTube
Funwalkers License Plates
B.L. Ochman
BEYOND SOCIAL MEDIA SHOW
Web
YouTube
Google+
Twitter:@BSMediaShow
iTunes
Stitcher
iHeart Radio
Podcast: Play in new window | Download