Posts Tagged 'Surly Brewing'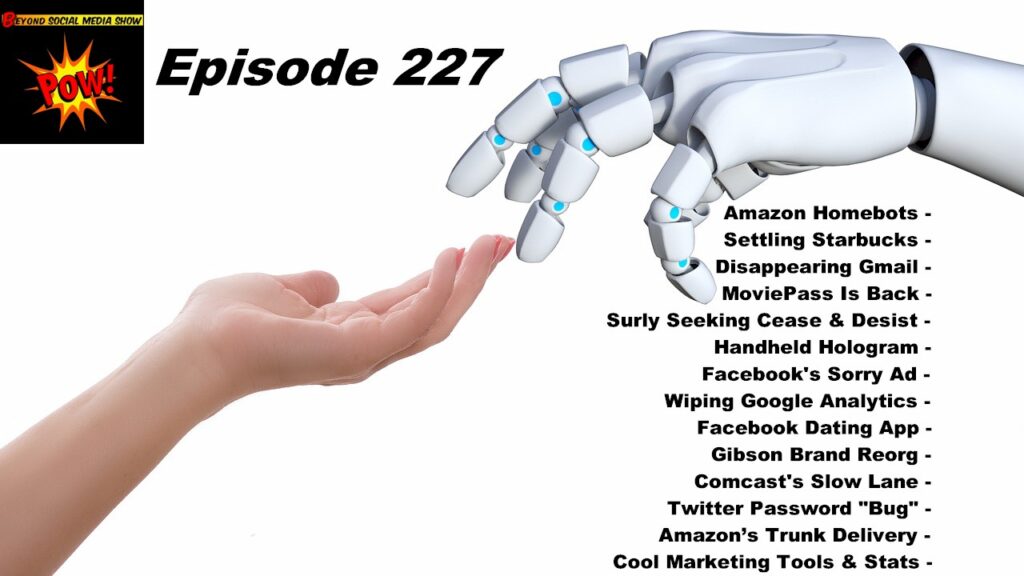 Episode 227: BL and David discuss Amazon's new secret program to develop domestic robots; Comcast's post-Net Neutrality slow lanes; the satisfying settlement over the Starbucks discrimination case; Gmail's redesign and security features; MoviePass Unlimited returns; Surly Brewing seeking a cease and desist letter from Netflix; handheld holograms; Facebook's sorry ad; Google Analytics' data wipe; Facebook's dating app; Gibson's Chapter 11 troubles; Twitter's password "bug"; Amazon's truck delivery program;…and much, much more.
Read More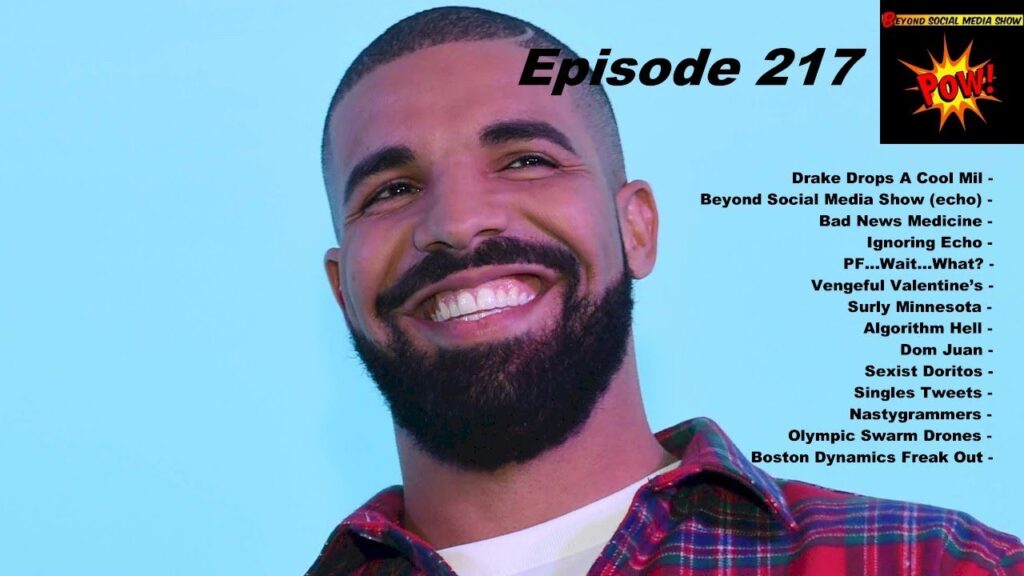 Episode 217: BL and David discuss Drake's generous video budget; the Beyond Social Media Show's entre on Amazon Echo; an antidote to depressing news; Amazon Echo's ignore feature; the Olympics' accidental P.F. Chang's branding; Surly Brewing's killer content marketing example; Domino's Dom Juan Tinder chatbot; 20+ hilarious tweets by single people that will make you laugh, then cry; Bronx Zoo's roach Valentine's; life in social media algorithm hell; sexist Doritos; Nastygrammers; David's love/hate relationship with The Full Monty newsletter; Olympic swarm drones; Boston Dynamics' freaky door-opening robot; inside Facebook's two years of hell…and much, much more.
Read More