Posts Tagged 'Facebook Live Chicken murder'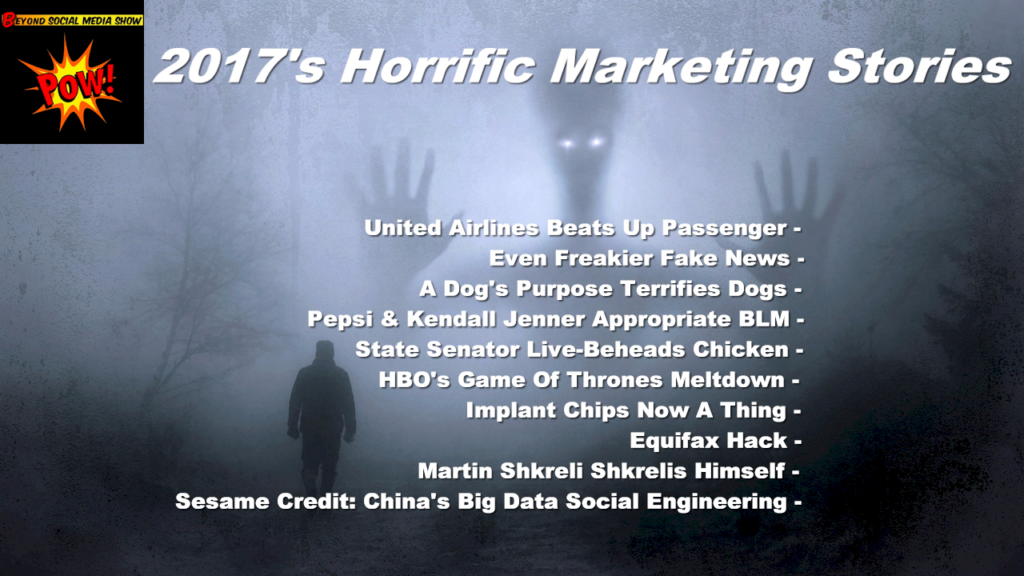 On Episode 207, BL and David discuss the top ten marketing screw ups they've covered for 2017, among them United Airlines beating up a passenger and Pepsi appropriating the Black Lives Matter movement.
Read More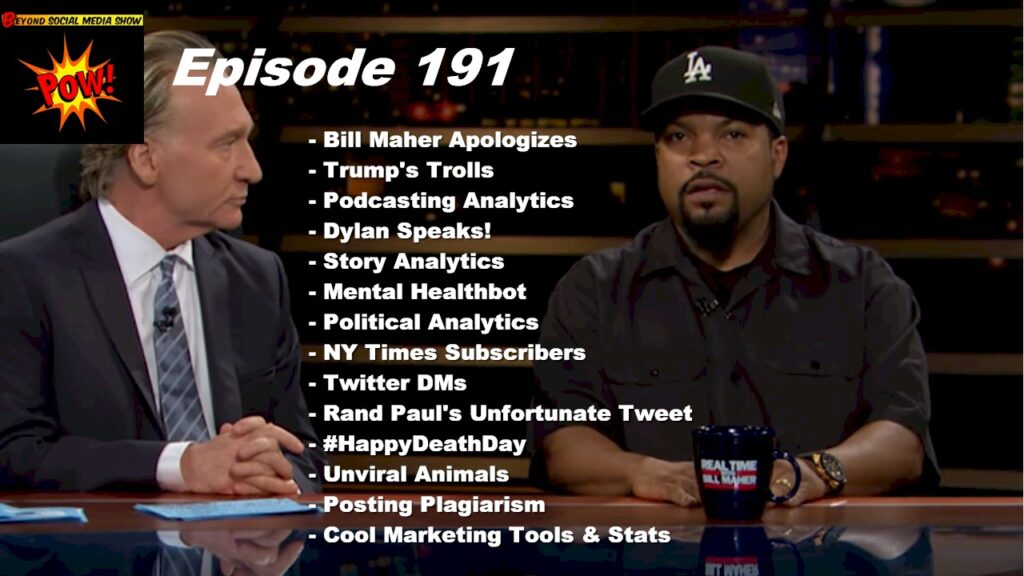 Episode 191: Co-hosts B.L. Ochman and David Erickson discussed Bill Maher's apology for using the N-word; Senator Chuck Schumer Trolling Donald Trump; Apple's Podcasting Analytics; Bob Dylan's Nobel Prize Acceptance Speech; Story Analytics by Kit; a mental health chatbot; Political Analytics from Facebook's Town Hall; the "Failing" New York Times killing it with newsletters; Twitter's DM expansion; Rand Paul's inconvenient tweet; Quartz' plagiarism recovery; beheading chickens on Facebook; #HappyDeathDay's poor timing; PETA's unviral cat video; a PR pitch from hell; plus great new apps and stats you should know…and much, much more.
Read More