Black Panther Autocomplete Interview & The AI Apocalypse
Beyond Social Media Show, Episode 218
BL and David discuss an autocomplete Black Panther interview; Twitter amping up the news while Facebook flounders; the Amazon Pollycast; Bloomberg's Twitter TicToc; the lonely dog that went viral; Lucky Charms gets mythical; Watson gets embedded in virtual and augmented reality; the Marketoonist; the coming artificial reality apocalypse; the next chapter in Net Neutrality repeal; a clumsy, milky metaphor; Gmail gets AMPed; concussion spotting technology; and much, much more.
SUBSCRIBE: iTunes or Google Play or Stitcher or iHeart Radio or ask Alexa or search the Spotify App.
Best Digital Cases
As Facebook De-Emphasizes News, Twitter Amps It Up
As Facebook deemphasizes news in its core experience, Twitter does the opposite. The move furthers Twitter's embrace of its role as a media and news company.
Polly Want A Podcast?
Amazon has teamed with WP Engine to offer a WordPress plugin that uses Amazon's text-to-speech service Polly to turn your blog posts into podcast episodes.
Bloomberg Bets On Twitter
Twitter users can now tune into TicToc, a live-streaming channel by Bloomberg Media, to catch up on the day's news, with live updates at the top of the hour. It relies on Bloomberg journalists' original reporting as well as on information provided by Twitter users and verified by Bloomberg editors.
LATEST UPDATE: Mueller files new indictments against Manafort and Gates, Haiti suspends Oxfam operations, and Barclays reveals U.K. gender pay gap. Watch now #tictocnews https://t.co/PBmUT5rgSD

— TicToc by Bloomberg (@tictoc) February 22, 2018
Black Panther Actors Answer Autocomplete
The stars of Black Panther–Chadwick Boseman, Lupita Nyong'o and Michael B. Jordan–answer Google Autocomplete questions about them and the movie.
Lonely Therapy Dog Goes Viral
"For the love of dog, will someone please read to Sting?" That post was shared nearly 100,000 times within hours of Sting's lonely visit to the library, when no children showed up to read it him. His reading schedule was full through April.
Lucky Charms Gets Mythical
General Mills crowd sourced its newest ingredient for Lucky Charms and the Internet got mythical.
https://twitter.com/LuckyCharms/status/965758676748337152
IBM and Unity Team Up To Bring Watson's AI to VR and AR Games
The IBM Watson Unity SDK, (software development kit) is available for free on the Unity Asset store. This means millions of developers can now integrate AI into VR and AR games, with relative ease, directly within the game engine.
Marketing + Cartoons = Marketoonist
Tom Fishburne has been sharing his visual thought bubbles since college.
Worst Digital Cases
The Dark Side of AI
A new report – The Malicious Use of AI – on the downsides of progress in AI warns that more attention needs to be paid to the heavy moral burdens created by creators of the new technologies.
The Day The Internet Is Scheduled To Die
The repeal of net neutrality rules was published to the Federal Register today; that means lawsuits to block the repeal can begin to be filed.
Illinois Governor Drinks Chocolate Milk to Prove His Commitment to Diversity
In an unfortunate food analogy at a Black History Month event this week, Illinois Gov. Bruce Rauner drank a glass of chocolate milk to demonstrate his belief in diversity. "It's really, really good," he said after taking a sip. "Diversity!"
An hour later the governor remembered that he is lactose intolerant and muttered that diversity makes him gassy https://t.co/9bSRr8NlTU

— Timothy Burke (@bubbaprog) February 22, 2018
"Illinois Governor Drinks Glass of Chocolate Milk to Prove Commitment to Diversity."

This is the most Onionesque headline to ever not appear in the Onion.https://t.co/4IoiqVyOpe

— Eric Berlin (@puzzlereric) February 22, 2018
AMPing Up Email
Google has announced it is bringing its Accelerated Mobile Pages (AMP) technology to Gmail in order to make emails a lot more engaging and interactive.
Shiny New Stuff
RightEye's portable eye-tracking test catches concussions and reading problems in five minutes
It turns out there's quite a lot you can tell from how someone's eyes move. This quick, portable eye-tracking station can tell in minutes whether you should see a doctor.
LunaMetrics' LunaLabs
LunaMetrics offers recipes for Google Tag Manager, Data Studio, Optimize and BigQuery.
PrintFriendly
Free PrintFriendly cleans and formats web pages for printing without ads, images or unwanted text. It's got extensions for browsers, WordPress, iPhone and Android.
Video Archives
Archive now has a lot more content…including video.
Projects
#INTERNSHIP: Public Relations Internship

You can work @karwoskicourage if:
– You want to help an agency move forward
– Are talented
– Not a jerk
– Make everyone look good in addition to yourself
– Enjoy a job where you get to thinkhttps://t.co/HUn77Qwuk6#PublicRelations

— Karwoski & Courage (@karwoskicourage) December 20, 2017
The Daily Numbers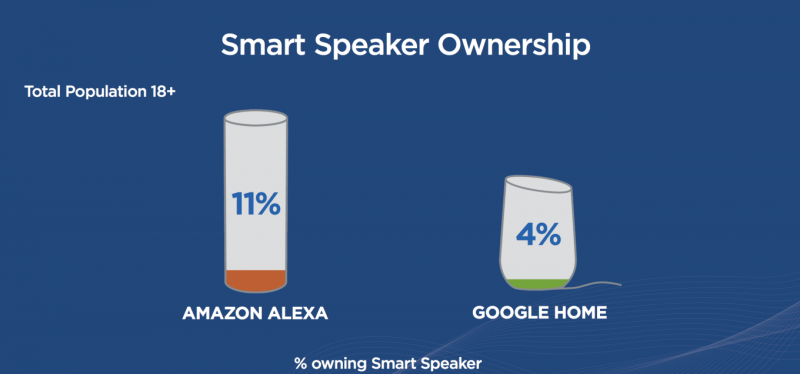 BEYOND SOCIAL MEDIA HOSTS
David Erickson
Twitter
Twitter
e-Strategy Blog
e-Strategy Trends
YouTube
B.L. Ochman
Twitter
What's Next Blog
YouTube
Funwalkers License Plates
B.L. Ochman
BEYOND SOCIAL MEDIA SHOW
Web
YouTube
Google+
Twitter:@BSMediaShow
iTunes
Stitcher
iHeart Radio
Podcast: Play in new window | Download