Rep. Alexandria Ocasio-Cortez' Social Media School
Beyond Social Media Show, Episode 255
BL and David discuss Rep. Ocasio-Cortez' Social Media School for Democrats; Netflix Bandersnatch interactive Black Mirror movie; Twitter's engagement-fostering beta app; the glaring omission in LinkedIn's Doc uploads; why you shouldn't write how-to posts; getting Skyped; fake influencers; deep fake Trump; Gillette toxic masculinity campaign's backlash; Make America Kittens Again; a robot bartender; augmented magazines; brands taking a stand on #TrumpShutdown …and much, much more.
SUBSCRIBE: iTunes or Google Play or Stitcher or iHeart Radio or Amazon Echo or search the Spotify app. Your browser does not support the audio element.
Best Digital Cases
Rep. Ocasio-Cortez Holds Social Media Classes for Democrats
Representative Alexandria Ocasio-Cortez (D-NY) led a session with the House Democratic Policy and Communications Committee "on the most effective ways to engage constituents on Twitter and the importance of digital storytelling."
Netflix' Bandersnatch
The hour-long episode of Black Mirror is clever and innovative but hardly new.
Twitter is going to launch new beta program in a standalone app, giving a select group of users access to features they can use and talk about with others in what sounds like the start of Twitter communities.
A Look at Twitter's New Beta App
LinkedIn Docs & Video Uploads
LinkedIn appears to be favoring document uploads over video in its visibility algorithm.
Augmented Magazines
The Minnesota Vikings included a scanning code on its gameday program magazine that drove adoption and engagement with the team's mobile app.
How To Not Write How To Posts
How To posts are valuable content that will drive traffic and demonstrate your expertise, but are they right for your business objectives?
Netflix Teases New Stranger Things Season
Netflix cleverly teased the upcoming season of Stranger Things by releasing the episode titles for fans to ponder.
Worst Digital Cases
Skyped
Skype's ludicrous policy of "deactivating" (i.e. robbing) credits that you paid for is wrong on many levels.
Nonfluencers
Influencer Marketing is a buyer-beware activity. Some so-called "influencers" are faking-till-they-make it by literally creating fake sponsored posts.
Gillettelash
Gillette has put a new spin on its 30-year-old tagline, "the best a man can get"—and reaction was mixed. They managed to also piss off some women.

Seattle Station Firing Over Deep Fake
A staffer at a Seattle FOX affiliate Q13 was fired after the station aired what appears to be a doctored video of president Donald Trump's recent speech from the Oval Office. Besides making him even more orange, the video was changed to make it look as if Trump was sticking his tongue out languidly between sentences and letting it hang out of his mouth.

Shiny New Stuff
AI Robot Bartender
An AI-powered robot cocktail-maker claims to freely communicate with humans. The unit stocks 1500 drinks in one load, can serve 100 to 150 drinks per hour; and it sometimes cracks a joke. It can also make a cappuccino and never takes vacations or calls in sick.
Listen Notes Podcast Search Engine
A great new search engine for discovering podcasts.
Projects: Our Content Calendar Template
David shared his screen to demonstrate the content calendar template we will be using to plan the Beyond Social Media Show podcast for 2019.
Politics
Make America Cuter
Make America Kittens Again is a Google Chrome browser extension created by Tom Royal. It automatically detects images of Trump on the web and changes them to photos of kittens.

Brands Respond to the #TrumpShutdown
Burger King, Sweetgreen, Nestle, REI, Columbia Sportswear, The North Face and Kraft are among the brands responding to the trump shutdown.

Pro Tips
LinkedIn Banner Image
Use your LinkedIn banner image strategically to help reinforce your brand or guide profile visitors deeper into your profile
The Daily Numbers
Smart Speaker accuracy compared: Google Home, Apple HomePod, Amazon Echo and Cortana.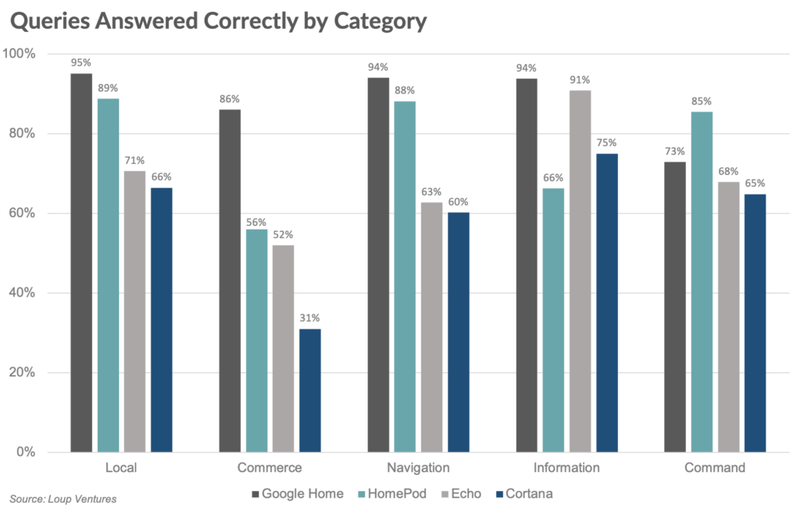 Beyond Social Media Hosts
Beyond Social Media Show
Podcast: Play in new window | Download