Posts Tagged 'Women's March'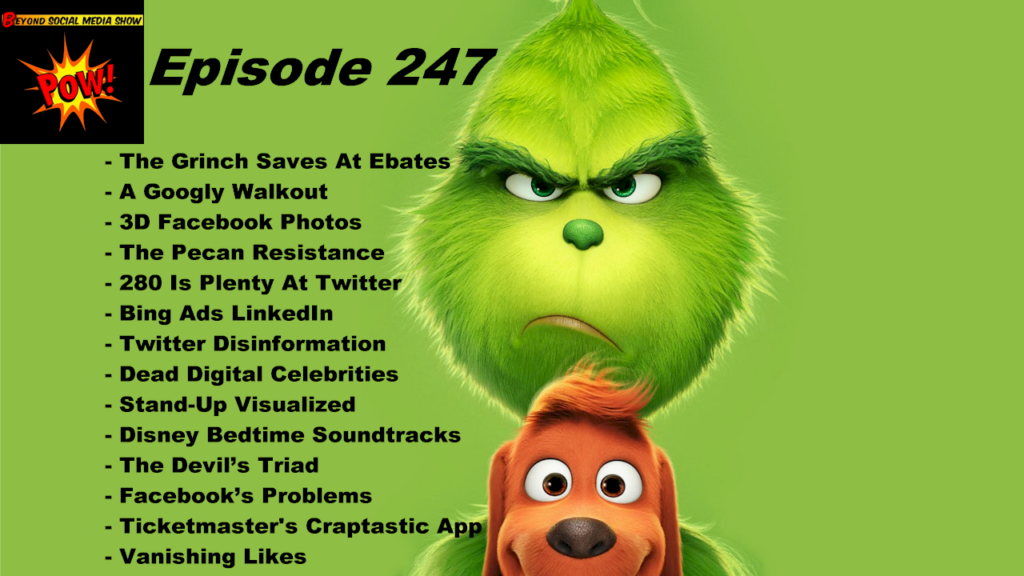 Episode 247: BL and David discuss the global Google employee walkout; Ben & Jerry's Pecan Resist ice cream; new Facebook 3D photos; brevity rules on Twitter; the Grinch shops on Ebates; Bing offers LinkedIn targeting in search ads; standup comedy visualized; Disney bedtime soundtracks for kids via Google Home; the Devil's Triad; dead digital celebrities; Facebook fake ad problems persist…and much, much more.
Read More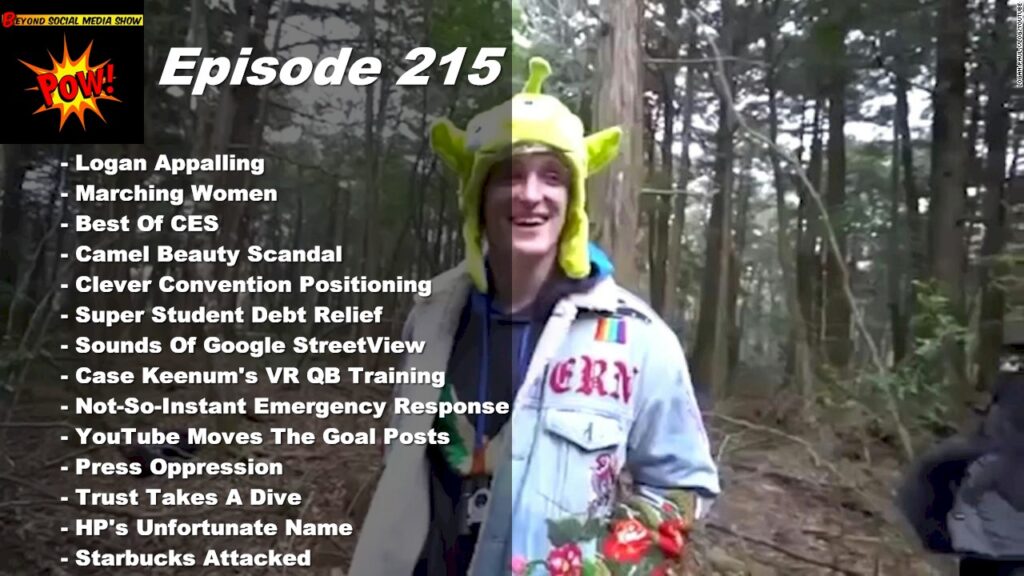 Episode 215: Co-hosts B.L. Ochman and David Erickson discussed the 2018 Women's March; the best of the Consumer Electronics Show; a Saudi camel beauty contest scandal; a clever convention positioning tactic; the Natural Light Super Bowl ad offering to pay down student debt; a Google Street View soundtrack; Vikings quarterback Case Keenum's virtual reality training; Hawaii governor's Twitter password problem; YouTube moving the goal posts on small time creators; Logal Paul's slap on the wrist; Donald Trump's media attacks; HP Spectre's unfortunate naming problem; the latest Edelman Trust Barometer; Starbucks attacked with fake news; the Steve Bannon and Brietbart conspiracy to sink Twitter; plus great new apps and stats you should know…and much, much more.
Read More