Posts Tagged 'United Nations'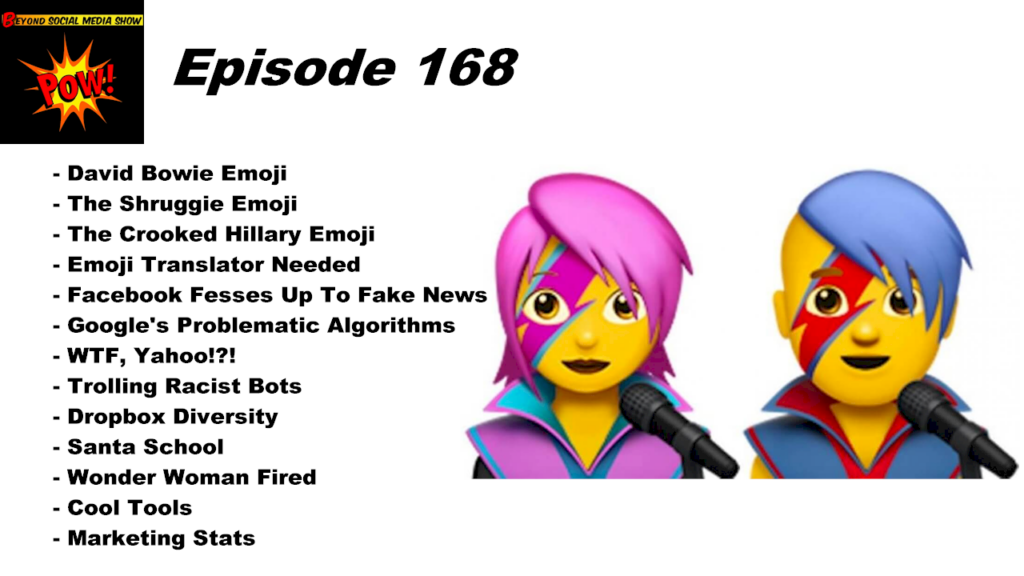 Episode 168: BL and David discuss Bowie, Shruggie and Crooked Hillary emojis; the battle to break fake news; Google declines to remove hate news; Facebook admits it needs human editors; @ImposterBot fights off hateful troll bots; how Santa Claus learns marketing; Yahoo's super-late hack disclosures; Wonder Woman fired by UN; tech titans meet Trumplethinskin. Plus great new apps and stats you should know.
Read More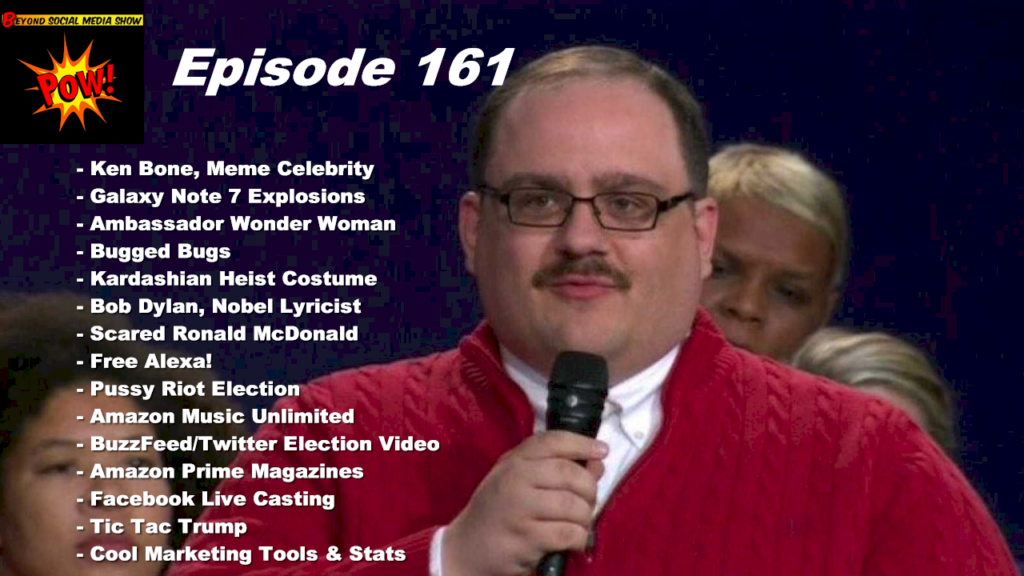 Episode 161: BL and David discuss the Wonder Woman UN ambassador; the exploding Samsung Galaxy Note 7 phones; the Kim Kardashian heist Halloween costume; cyborg surveillance beetles; a scared Ronald McDonald; Nobel Laureate Bob Dylan; Donald Trump's Pussy Riot moment; Echo Alexa everywhere; BuzzFeed's live election Twitter video feed; Amazon Music Unlimited; Amazon Prime Reading; Ken Bone, conquering Internet hero; Chromecasting Facebook Live video; and much, much more.
Read More