Posts Tagged 'Twitter Chat'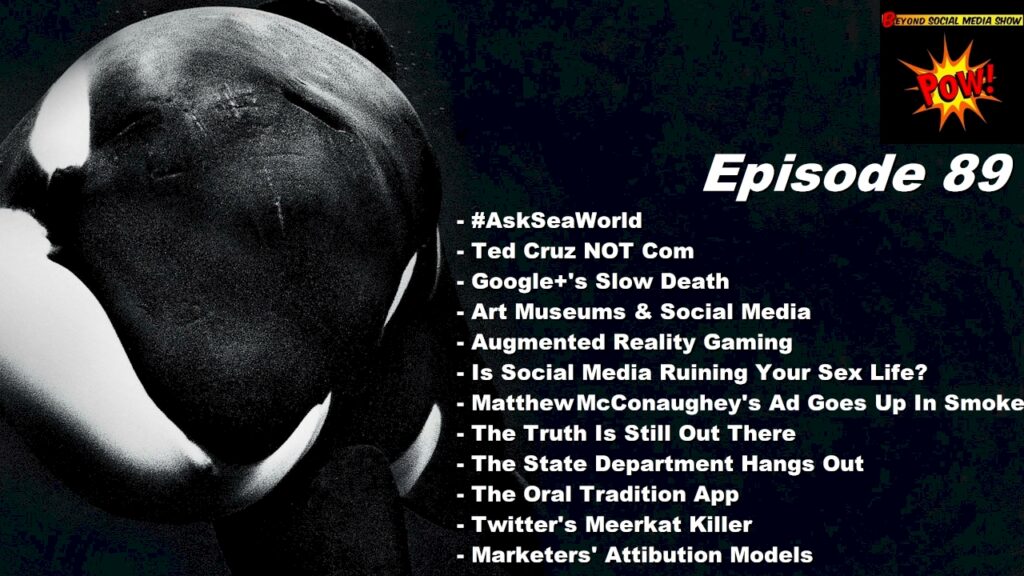 Co-hosts B.L. Ochman & David Erickson discussed Ted Cruz's domain name registry fail; another report of Google+'s death; SeaWorld's Twitter backlash; how social media can ruin your sex life; Matthew McConaughey's commercial goes up in smoke; the X-Files return; Augmented reality gaming; art museum's use of social media; plus great new apps and important stats and a lot of stuff in between.
Read More
Beyond Social Media episode 47: LATimes.com redesign; NFL Commissioner's Twitter bust; PayPal exec's career-limiting tweet & Amazon's social commerce app.
Read More