Posts Tagged 'Tony The Tiger'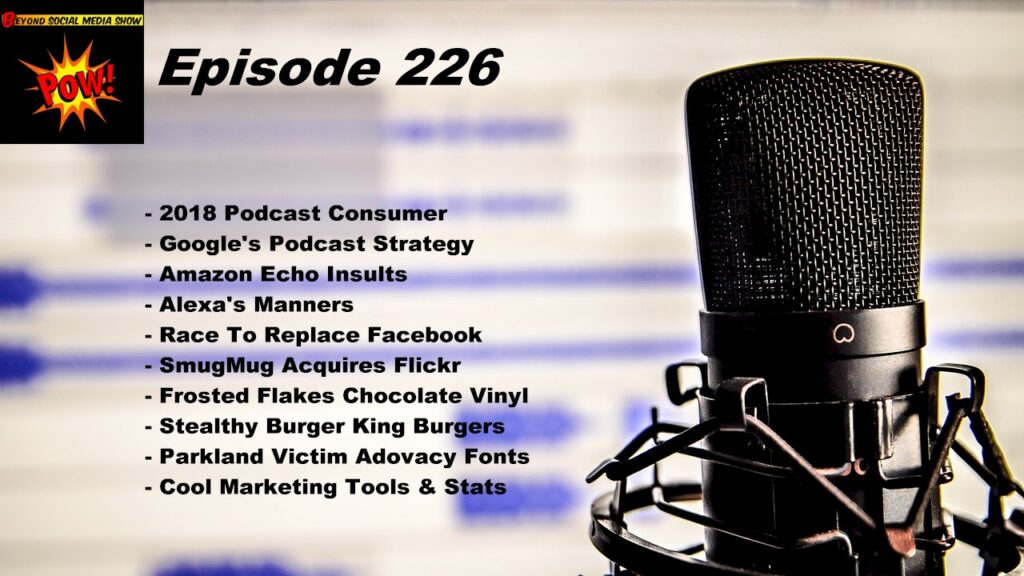 Episode 226: BL and David discuss Google's new strategy for leveraging the growing library of podcast content; the latest data from Edison Research about the podcast consumer; Amazon's new Alexa Skill Blueprints feature; Jason Calacanis' Open Book Challenge race to replace Facebook; SmugMug's acquistion of Flickr; Burger King's stealthy campaign to sneak Whoppers into movie theaters; Kellogg's Frosted Flakes chocolate record; an advocacy campaign that turns victims of gun violence's handwriting into a tool for change; teaching kids to be polite to machines; and much, much more.
Read More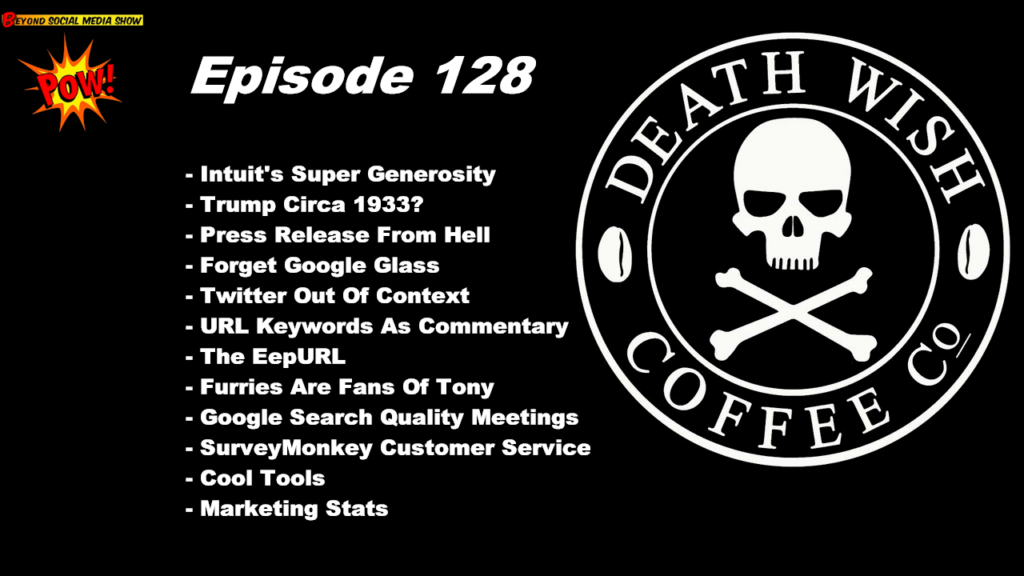 Co-hosts B.L. Ochman & David Erickson discussed Intuit QuickBook's generous gift of a Super Bowl ad; a press release from hell; Google Glass' disappearing act; Tweets out of context; URL keywords as commentary; MailChip's late Eep URL shortening "service"; Donald Trump; Tony the Tiger and his furry friends; Google search quality meetings; SurveyMonkey's excellent customer service; plus great new apps and important stats and a lot of stuff in between.
Read More