Posts Tagged 'The Full Monty'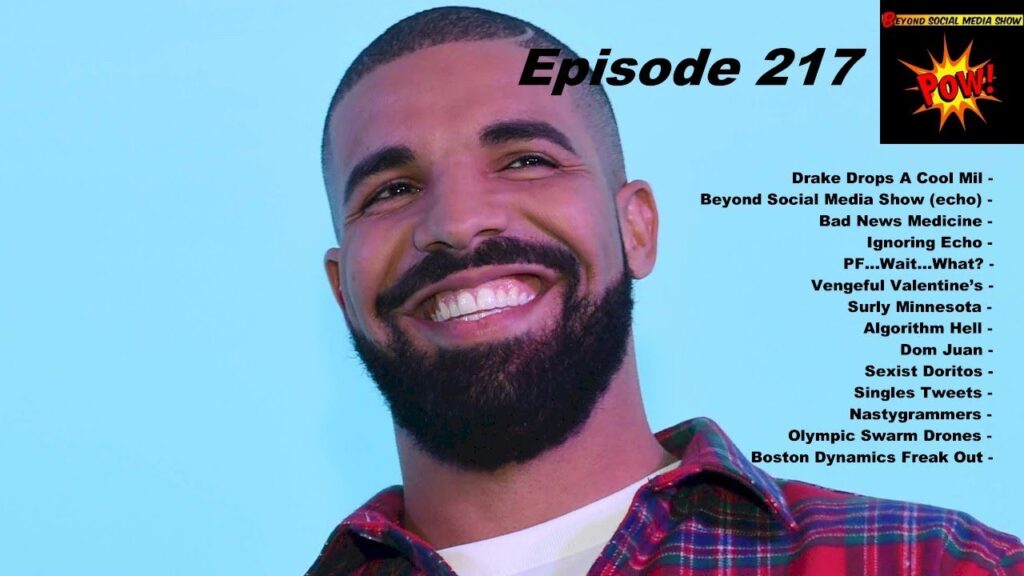 Episode 217: BL and David discuss Drake's generous video budget; the Beyond Social Media Show's entre on Amazon Echo; an antidote to depressing news; Amazon Echo's ignore feature; the Olympics' accidental P.F. Chang's branding; Surly Brewing's killer content marketing example; Domino's Dom Juan Tinder chatbot; 20+ hilarious tweets by single people that will make you laugh, then cry; Bronx Zoo's roach Valentine's; life in social media algorithm hell; sexist Doritos; Nastygrammers; David's love/hate relationship with The Full Monty newsletter; Olympic swarm drones; Boston Dynamics' freaky door-opening robot; inside Facebook's two years of hell…and much, much more.
Read More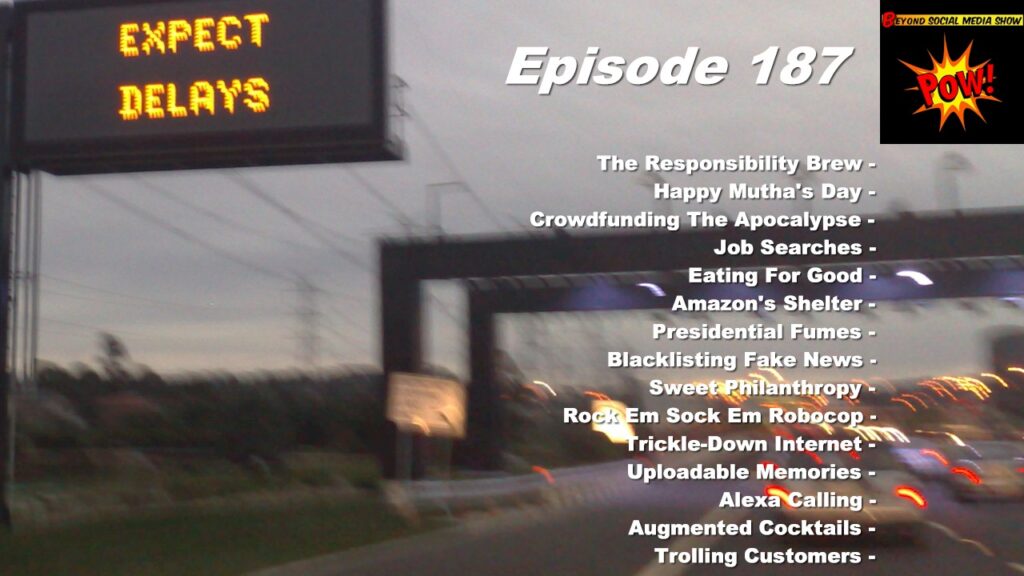 Episode 187: Co-hosts B.L. Ochman and David Erickson discussed the new assault on Net Neutrality; Amazon Alexa's new telephone service; Responsibility beer; brands celebrating Happy Mutha's Day; crowdfunding the Trump Russian investigation; Google job searches; Ben & Jerry's philanthropic flavors; Amazon's new homeless shelter; Presidential fumigation; fake news blacklists; Robocop tackled; uploadable memories; great new apps and stats you should know…and much, much more.
Read More