Posts Tagged 'Southwest Airlines'
Episode 157: BL and David discuss New York City wifi kiosks go G-rated; iOS 10 bricks lots of iPhones; the dumbest 9/11 brand promo of 2016; emotional reactive #ColorForAll videos; competitive kindness; Harambe and the Minnesota Vikings (huh?!); the FBI directive to go full Mulder; Twitter's many recent innovations; big changes coming to YouTube; airline safety goes viral; emoji #hashtags; Braille LEGO bricks; the true meaning of "Skol" and much, much more.
Read More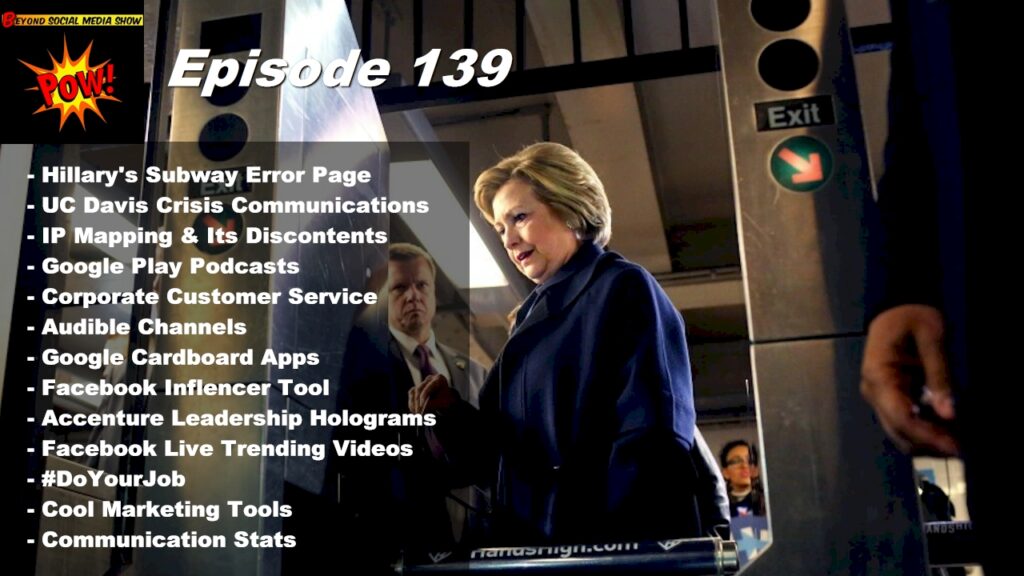 Co-hosts B.L. Ochman & David Erickson discussed Hillary Clinton's New York subway turnstile 404 error page; UC Davis' SEO crisis; Google Play podcasts go live; Audible Channels; Facebook's branded content tool and trending live video streams; an IP mapping horror story; TD Bank customer service; a vandal who went viral; Google Cardboard apps; the #DoYourJob campaign; Accenture's hologram leaders; plus great new apps and important stats and a lot of stuff in between.
Read More