Posts Tagged 'Snapchat Filters'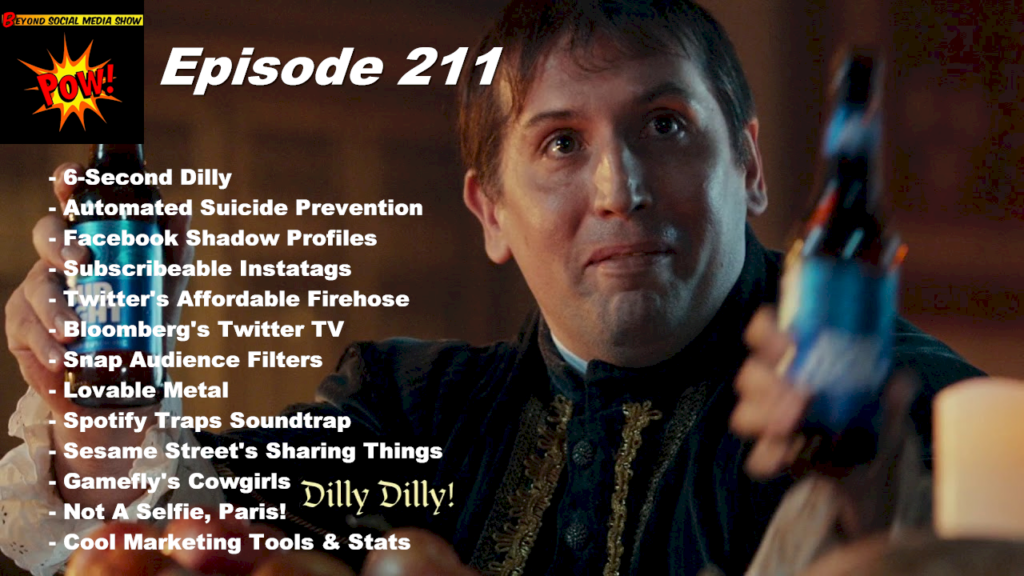 Episode 211: David Erickson discussed the Bud Light Dilly Dilly commercial that ran during the Thanksgiving Day NFL game; Bloomberg's imminent launch of its 24-hour news network on Twitter; Facebook's suicide ideation AI; Facebook Shadow Profiles; Instagram subscribeable hashtags; Twitter's affordable firehose; Snapchat's new Audience Filters; the love of heavy metal music; Spotify's ambitions to become a music label with the acquisition of Soundtrap; Sesame Street's culturejacking of Stranger Things 2 with its Sharing Things parody video; Gamefly's ridiculous cowgirls commercial; Paris Hilton's false claim of inventing the selfie; plus great new apps and stats you should know…and much, much more.
Read More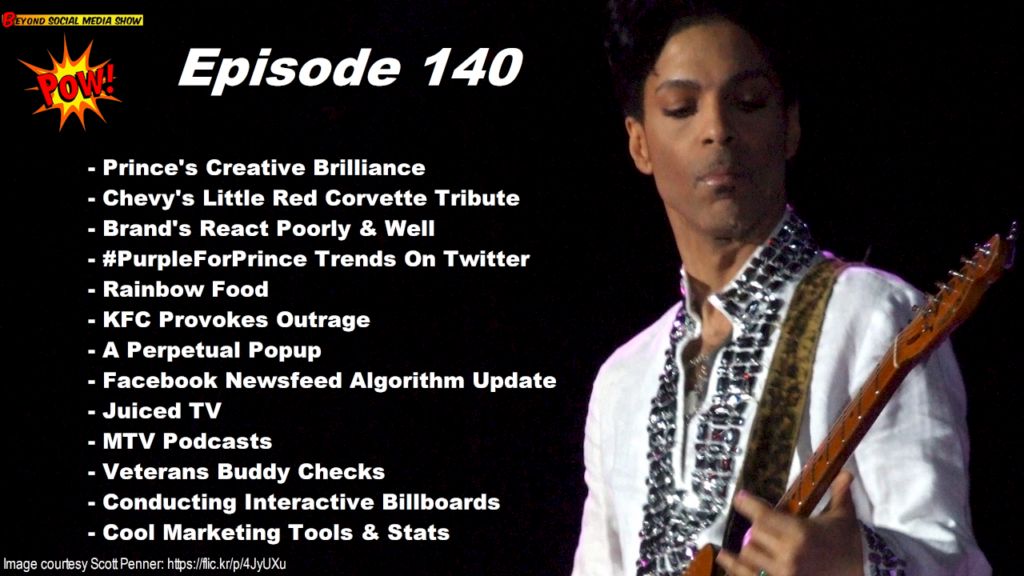 Co-hosts B.L. Ochman & David Erickson discussed the passing of music legend Prince, brand reactions to his death–both good and bad–and the outpouring of grief and celebration online; they discuss the social media outrage over KFC's bad joke; Facebook's updated newsfeed algorithm; a popup window worst practice; MTV podcasts; the rainbow-colored food fad; Juiced TV; suicide prevention via social media; a billboard you can conduct; plus great new apps and important stats and a lot of stuff in between.
Read More