Posts Tagged 'Sarah Jessica Parker'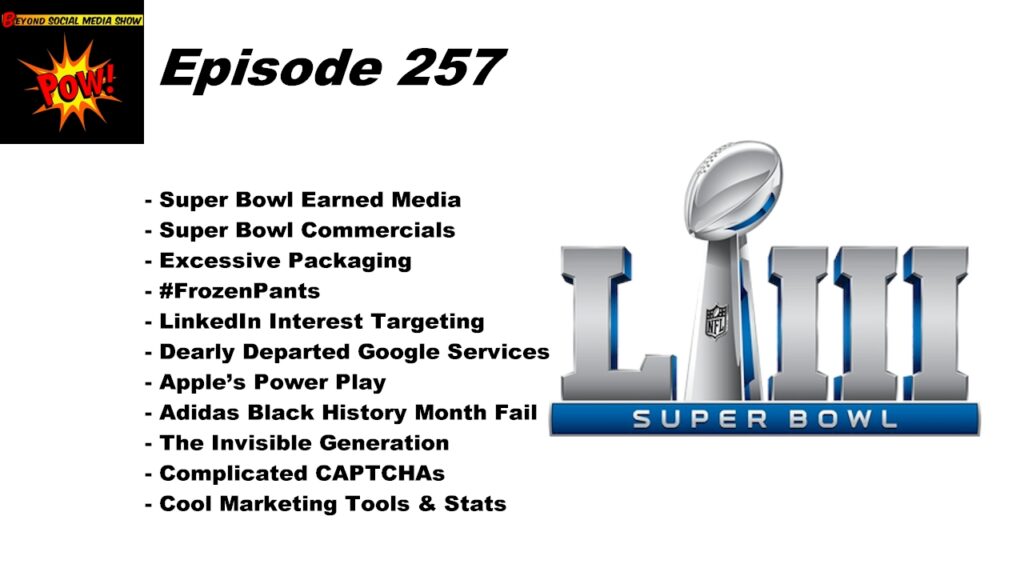 Episode 257: BL and David discuss brands' earned Super Bowl Media; Super Bowl LIII commercials; egregious packaging; Minneapolis' frozen pants; LinkedIn interest targeting; dearly departed Google services; Apple's power play against Facebook and Google; Adidas Black History Month all white fail; the invisible generation; super-complicated CAPTCHAs; a Jeep Wave case study…and much, much more.
Read More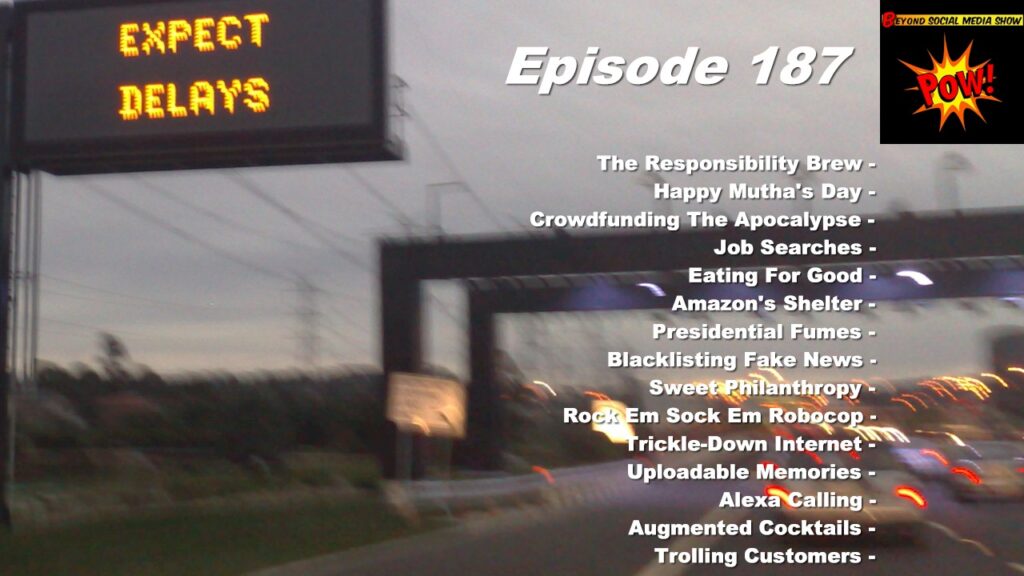 Episode 187: Co-hosts B.L. Ochman and David Erickson discussed the new assault on Net Neutrality; Amazon Alexa's new telephone service; Responsibility beer; brands celebrating Happy Mutha's Day; crowdfunding the Trump Russian investigation; Google job searches; Ben & Jerry's philanthropic flavors; Amazon's new homeless shelter; Presidential fumigation; fake news blacklists; Robocop tackled; uploadable memories; great new apps and stats you should know…and much, much more.
Read More