Posts Tagged 'Roseanne Barr'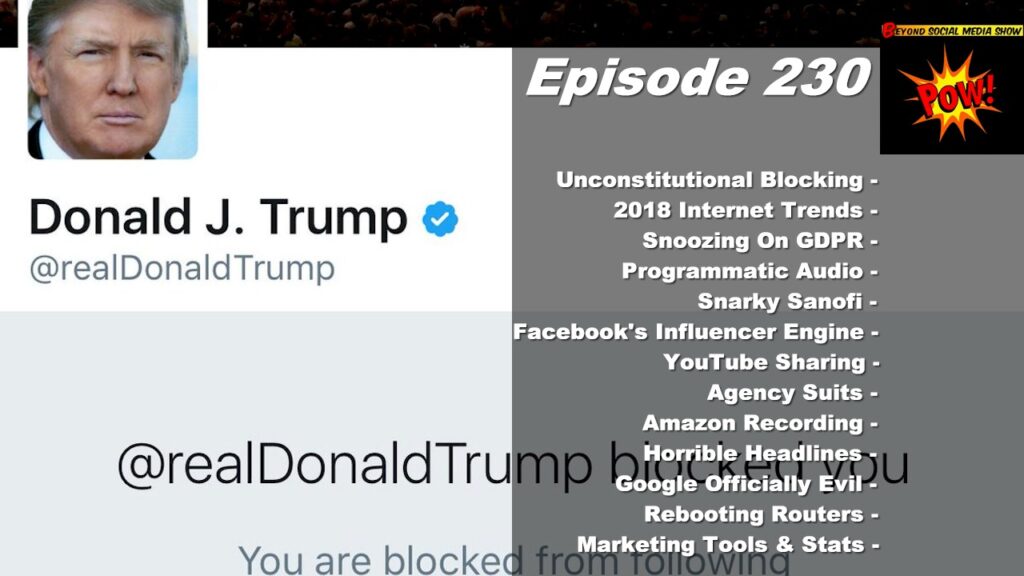 Episode 230: BL and David discuss Mary Meeker's 2018 Internet Trends Report; Trump's Unconstitutional Twitter blocking; GDPR as a sleep aid; Google DoubleClick's new programmatic audio advertising option; Ambien maker Sanofi's snarky newsjacking of the Roseanne Barr story; Facebook's influencer search engine; YouTube's new sharing options; agency lawsuits; Amazon Alexa spying; horrible headlines; Google goes evil; rebooting routers; …and much, much more.
Read More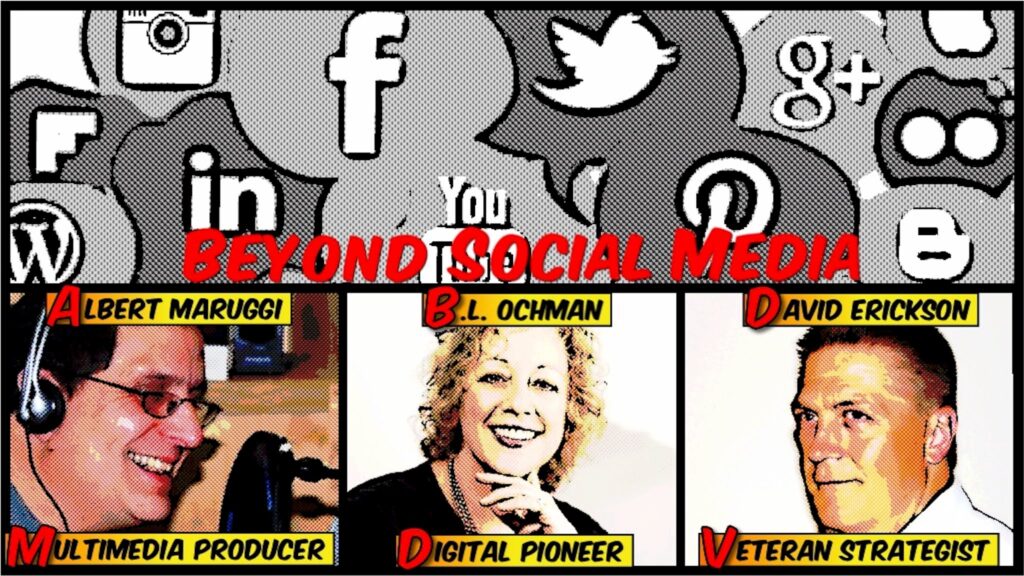 Episode 74 co-hosts B.L. Ochman & David Erickson discuss latest Twitter Brand Travesties, a charming Tweeting Cabbie, a pill that makes farts smell like chocolate & more.
Read More