Posts Tagged 'Public Service Announcement'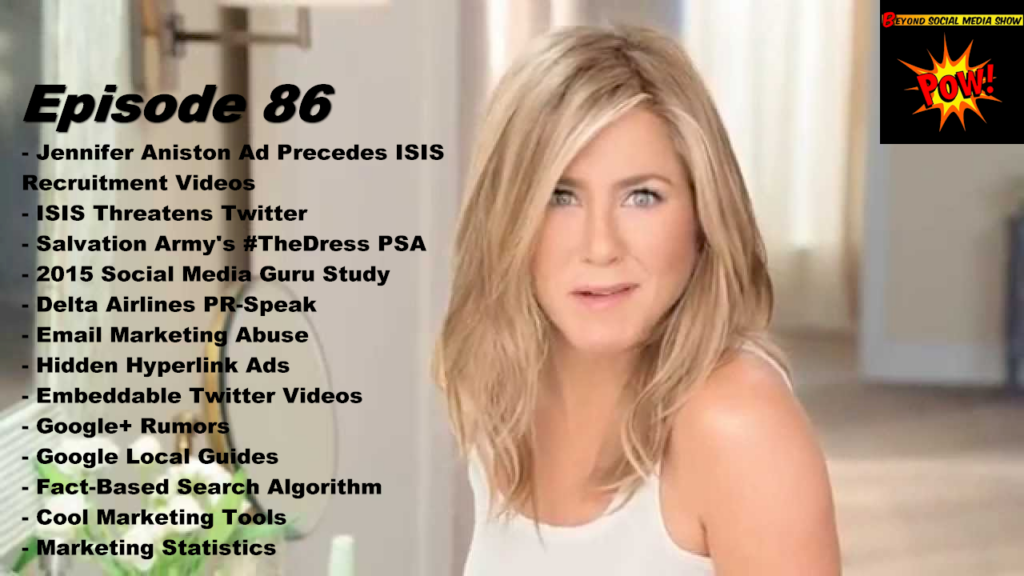 Co-hosts B.L. Ochman & David Erickson discussed ISIS threats against Twitter and ads running before their recruitment videos; the Salvation Army's culturejacking of #TheDress meme; BL's social media guru study; Delta Airline's PR-Speak; bad email practices; hidden hyperlink ads; and much more.
Read More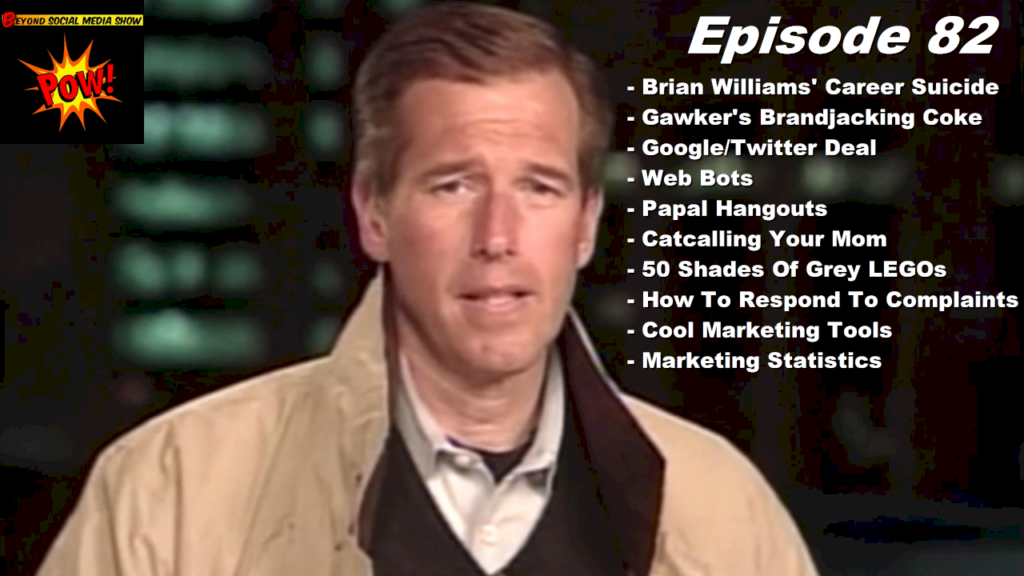 Episode 82: Brian Williams apparent career suicide; Gawker's brandjacking of Coca-Cola's Twitter party; the Google's Twitter Firehose deal & Papal Hangouts.
Read More