Posts Tagged 'Philadelphia Eagles'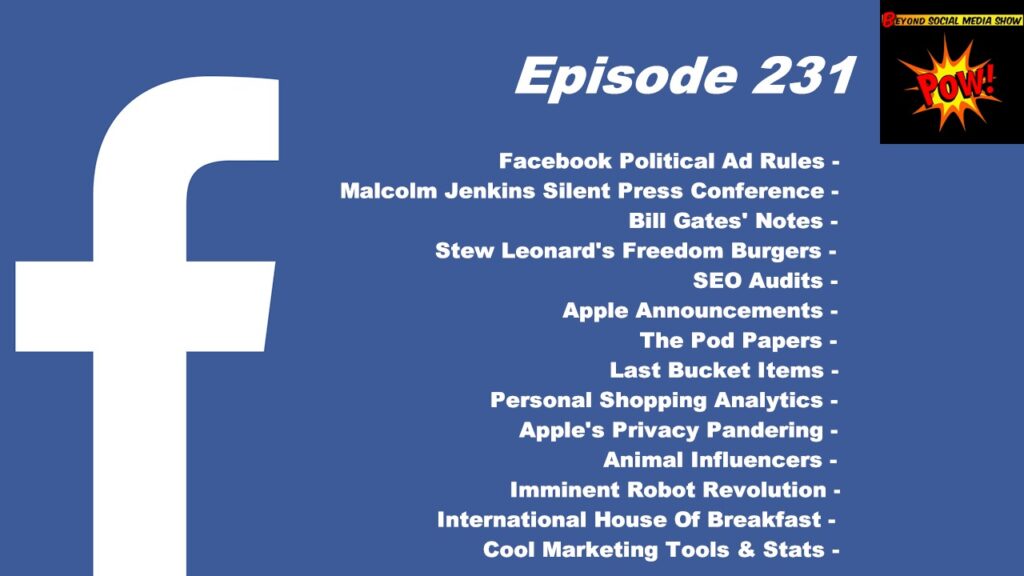 Episode 231: BL and David discuss Facebook's new political advertising rules; Philadelphia Eagles' safety Malcolm Jenkins silent public relations stunt; Bill Gates' Notes; Stew Leonard's freedom burgers; search engine optimization audits; Apple's web developers conference updates; Pod Papers magazines; senior's bucket lists; personal shopping analytics; Apple's dubious privacy high road; animal influencers; the imminent robot revolution; International House of Breakfast; and much, much more.
Read More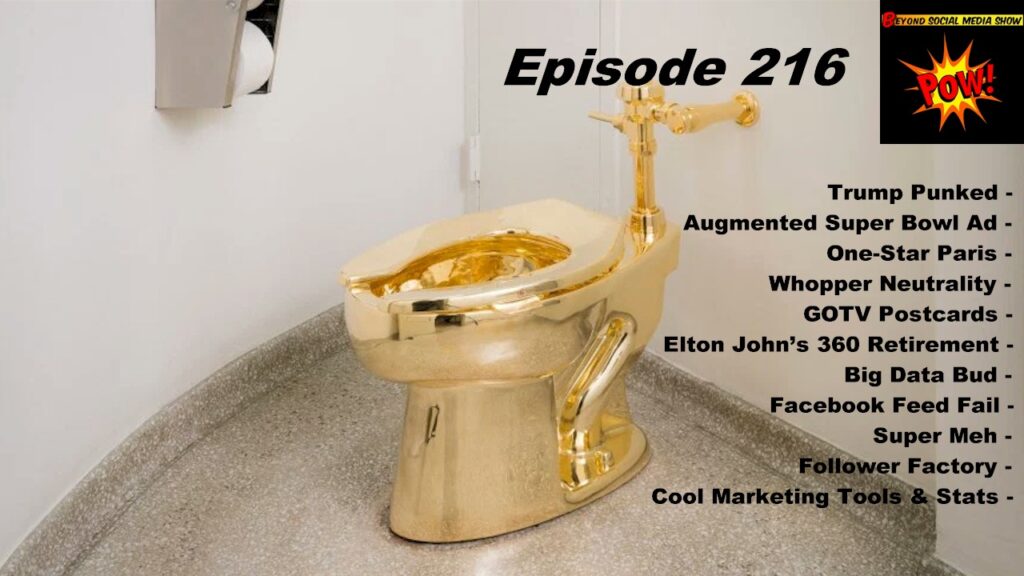 Episode 217: Co-hosts B.L. Ochman and David Erickson discussed the Guggenheim Museum's punking of Donald Trump with a golden toilet; the Finnegans beer augmented reality Super Bowl commercial; one-star Paris reviews; how Burger King educated consumers about Net Neutrality with Whopper Neutrality PSA ad; get out the vote postcards; Elton John's 360 retirement tour trailer; Budweiser's Big Data focus; Facebook's newsfeed fail; the Super Bowl America deserves; the Twitter follower factory; plus great new apps and stats you should know…and much, much more.
Read More