Posts Tagged 'Online Security'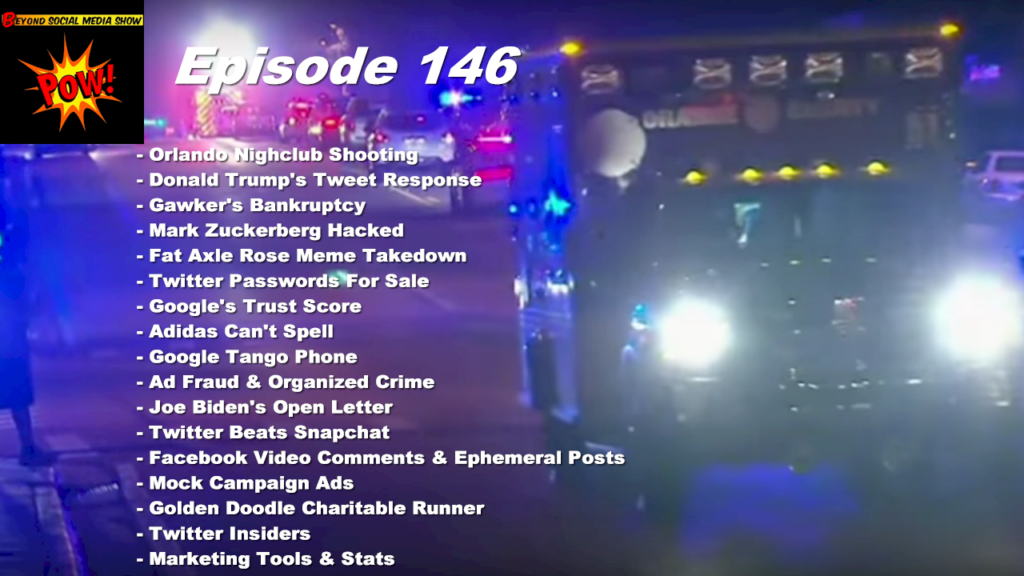 Episode 146: BL and David discuss the online reaction to the Orlando nightclub shooting and Donald Trump's humblebrag tweet; the Gawker bankruptcy case; Axle Rose's ill-advised reaction to the Fat Axle Rose meme; Adidas' misspelled ads; advertising fraud and organized crime; Mark Zuckerberg getting hacked; Twitter passwords for sale; Google's Trust Score replacement for passwords; the first Google Tango phone from Lenovo; Joe Biden's open letter; John Oliver buying medical debt; Facebook's vanishing posts; how Twitter is better than Snapchat; Facebook video comments; mock political ads; a Golden Doodle runs a marathon; Twitter Insiders; and much, much more.
Read More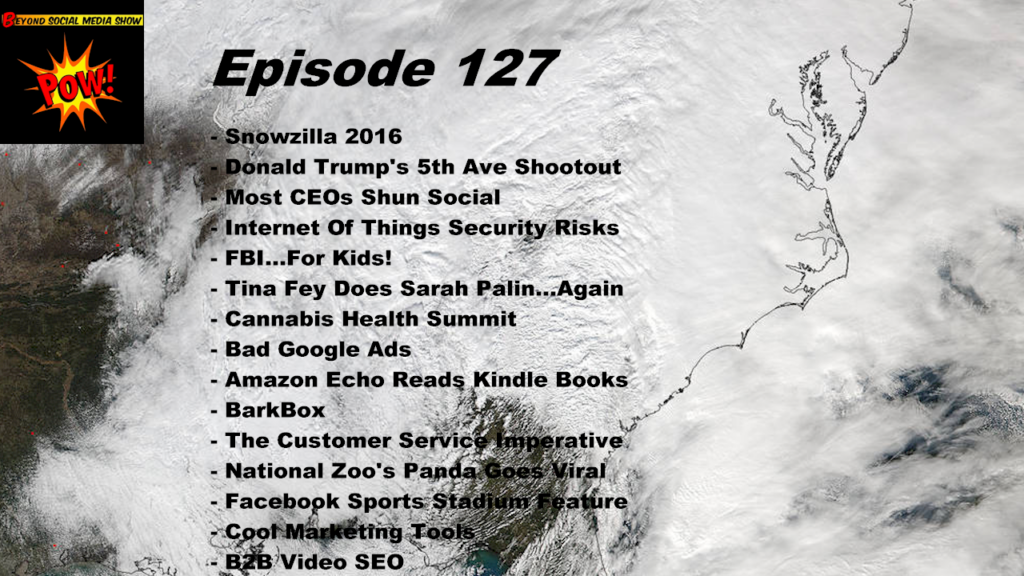 Episode 127: Co-hosts B.L. Ochman & David Erickson discussed Donald Trump's latest controversial remarks; CEOs shunning social media; fun & games with the FBI; Internet of Things security risks; Tina Fey does Sara Palin, again; the Cannabis Health Summit; Google blocking bad ads; BarkBox doggie events; the customer service imperative; the National Zoo's panda frolicking in the snow; social media & the Snowzilla blizzard of 2016; Amazon Echo reading Kindle books; Facebook's Sports Stadium feature; plus great new apps and important stats and a lot of stuff in between.
Read More