Posts Tagged 'Online Donations'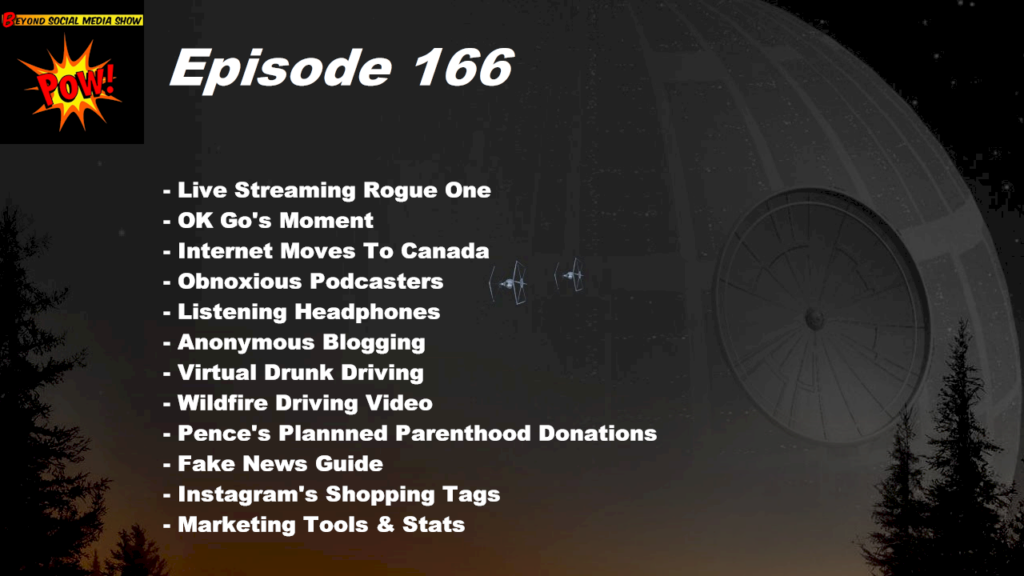 Episode 166: Co-hosts B.L. Ochman & David Erickson discuss the Internet Archive moving to Canada; obnoxious podcasters; spying headphones; the new Telegra.ph blogging platform; the Diageo VR drunk driving experience; first-person video of the Tennessee wildfires; OK Go's amazing new music video; Amazon's conciliation ad; Planned Parenthood donations in Mike Pence's name; detecting fake news; Instagram's shopping tags; Twitter's Star Wars Rogue One Live stream, and much, much more.
Read More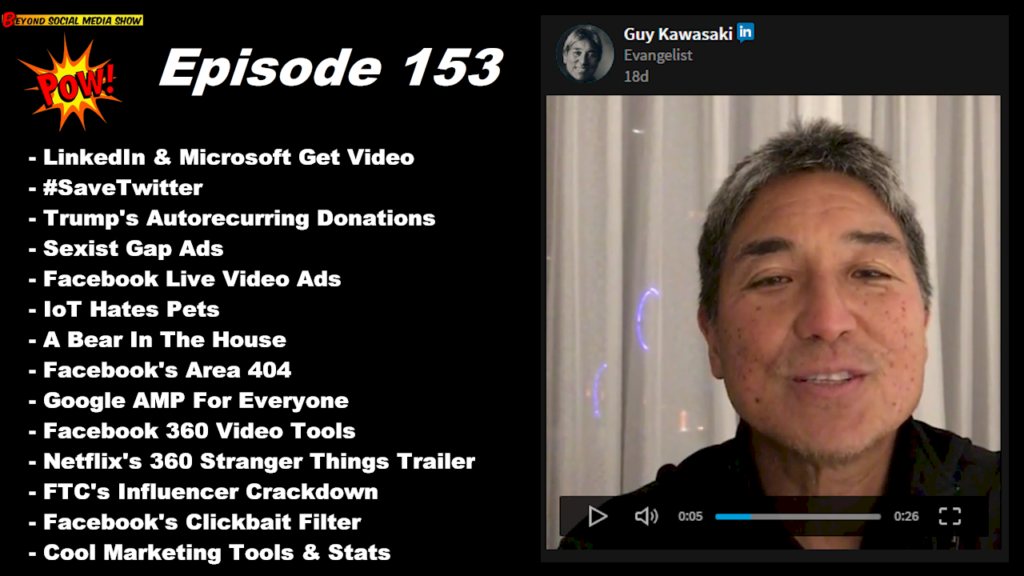 Episode 153: BL and David discuss the new LinkedIn Influencer Q&A videos; Microsoft's acquisition of Beam's livestreaming video technology, #SaveTwitter, Facebook's clickbait filter; Donald Trump's perpetual recurring online donations; The Gap's sexist ads; Facebook Live video ads; Petnet's dumb SmartFeeder; a bear-in-the-house video that went viral; Google AMP for everyone; the FTC's influencer crackdown; Facebook's Area 404; Facebook video ad publishing tools; The World's Biggest Asshole; Netflix's Stranger Things 360 trailer; and much, much more.
Read More