Posts Tagged 'News Media'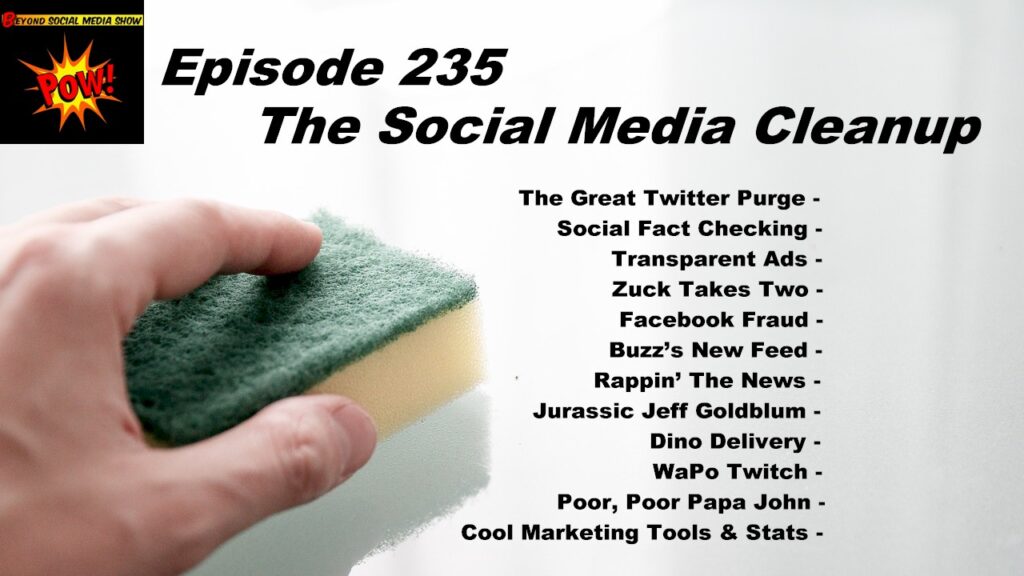 Episode 235: BL and David discuss choice words in Chance the Rapper's rap about buying Chicagoist; Jurrasic Jeff Goldblum; an Amazon Dinosaur delivery; the Washington Post's new Twitch TV channel; Buzzfeed's no cats news feed; Twitter's and Facebook's transparent ads; Zuckerberg's Recode interview and Holocaust denier do-over; AP's social media fact checking; the great Twitter bot purge; Facebook fraud; Papa John's whining, and Laundry Service resigning …and much, much more.
Read More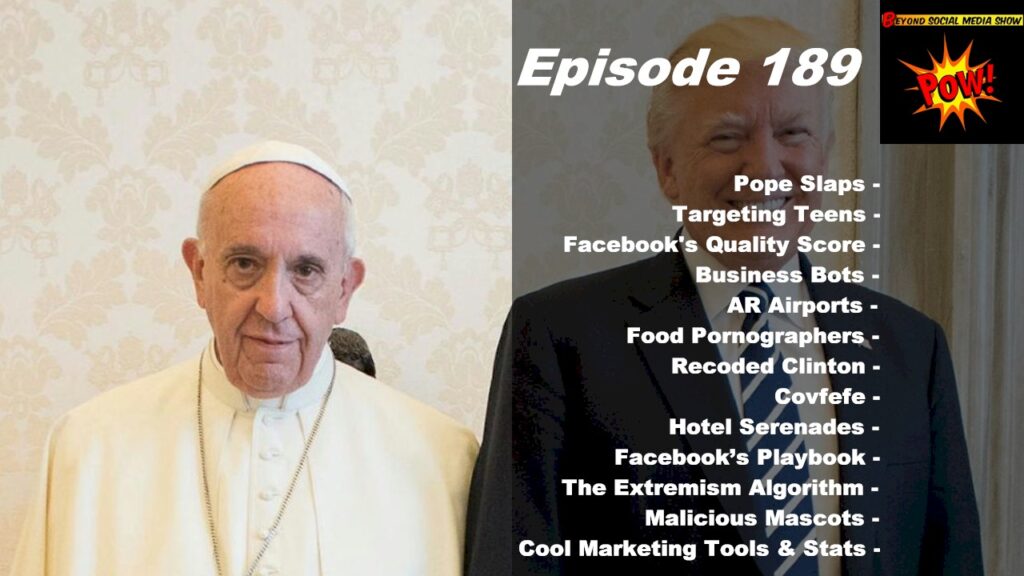 Episode 189: Co-hosts B.L. Ochman and David Erickson discussed the Pope slaps Trump meme; Facebook's teen targeting; Facebook's quality score; Microsoft's business search bots; augmented reality airports; food pornographers; Recoded Hillary Clinton; flyover country; #Covfefe; Trent Reznor serenading Banksy's Walled Off Hotel; Facebook's leaked playbook; an extremism algorithm; the Mets malicious mascot; great new apps and stats you should know…and much, much more.
Read More