Posts Tagged 'Natural Language Processing'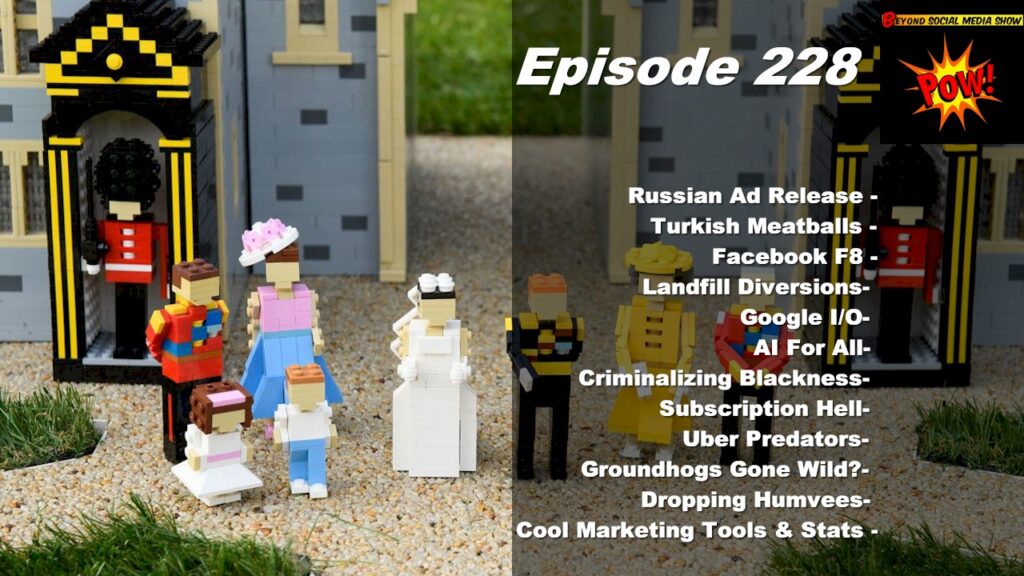 Episode 228: BL and David discuss Legoland's Royal Wedding recreation; the Russian ads that were released by the House Intelligence Committee; the announcements made at Facebook's F8 and Google's I/O developer conferences; Google's artificial intelligence for all initiative; the indignities suffered by African Americans during the course of everyday life; putting poverty relief on the blockchain; the subscription nickle-and-diming effect; Uber's sexual predator drivers; when groundhogs attack; demolishing Humvees for fun and demotions;…and much, much more.
Read More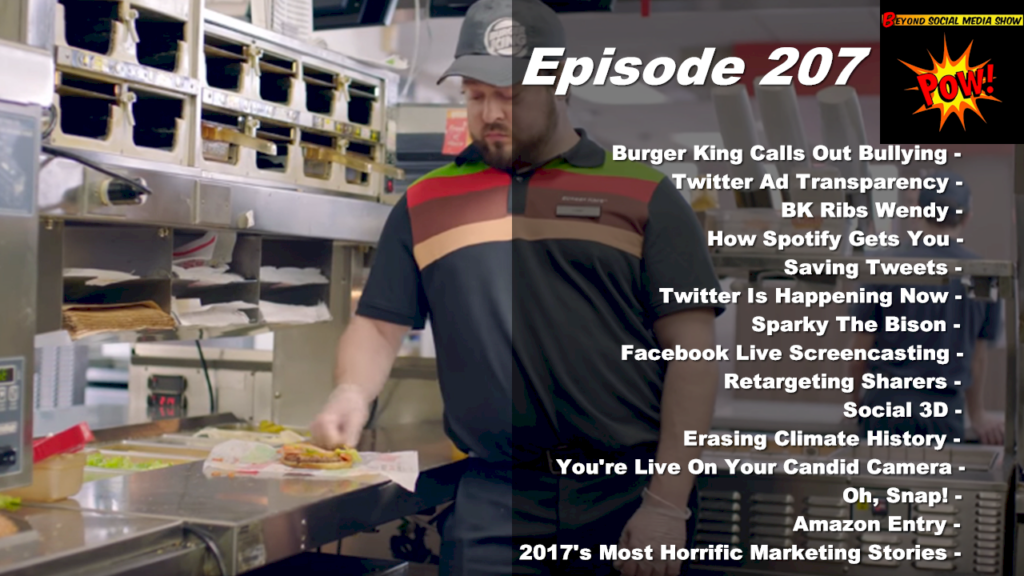 Episode 207 co-hosts B.L. Ochman & David Erickson discuss Burger King's anti-bullying public service ad; Twitter's new-found transparency for political ads; the mechanics behind the recommendation engine powering Spotify's Discover Weekly playlist; Burger King bullying Wendy's; saveable Tweets; Twitter's Happening Now feature; Facebook going after Google Hangouts with the addition of screensharing to Facebook Live; Facebook adding Dwell Time and Link Sharing as custom audiences for ad retargeting; 3D social posts to encourage VR object sharing on Facebook; the EPA erasing climate change online; your camera is watching you; Spectacle sales are not so spectacular; giving Amazon your key; and the top 10 most horrific marketing screw-ups of 2017; plus great new apps and stats you should know…and much, much more.
Read More