Posts Tagged 'Mobile Behavior'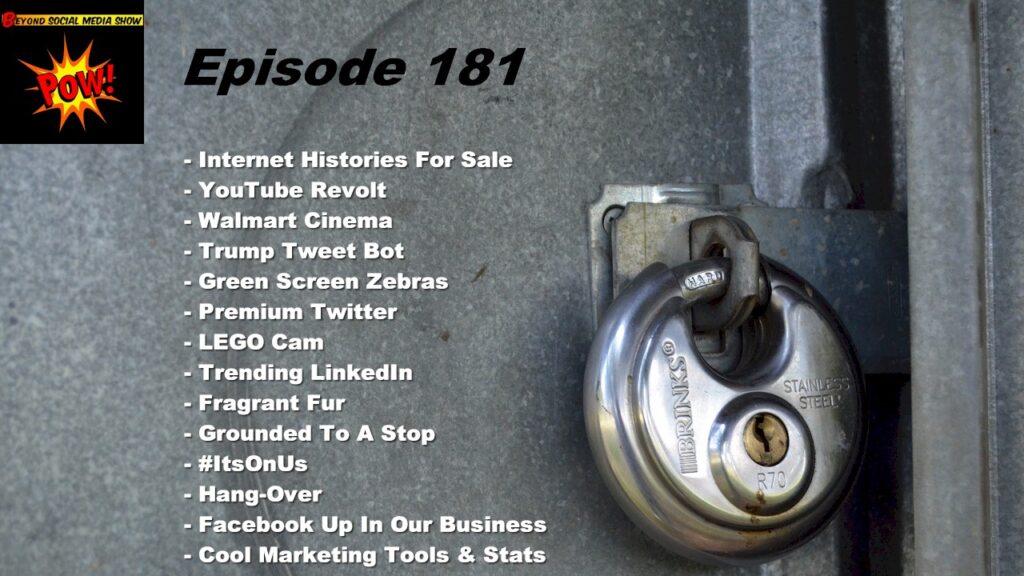 Episode 181: BL and David discuss Walmart Cinema; Your Browsing History For Sale and how to protect your Internet privacy; the TrumpTweetBot; John Oliver's Green Zebras; Premium Twitter rumored, the YouTube Revolt; the LEGO instant camera; Trending LinkedIn; smelling like Kitten Fur, or snow; Traffic lights for phones; the #ItsOnUs campaign to end rape culture; getting out of Hangover Hell; April the Giraffe Still Pregnant AF; Facebook Pisses Business Off (Again)…and much, much more.
Read More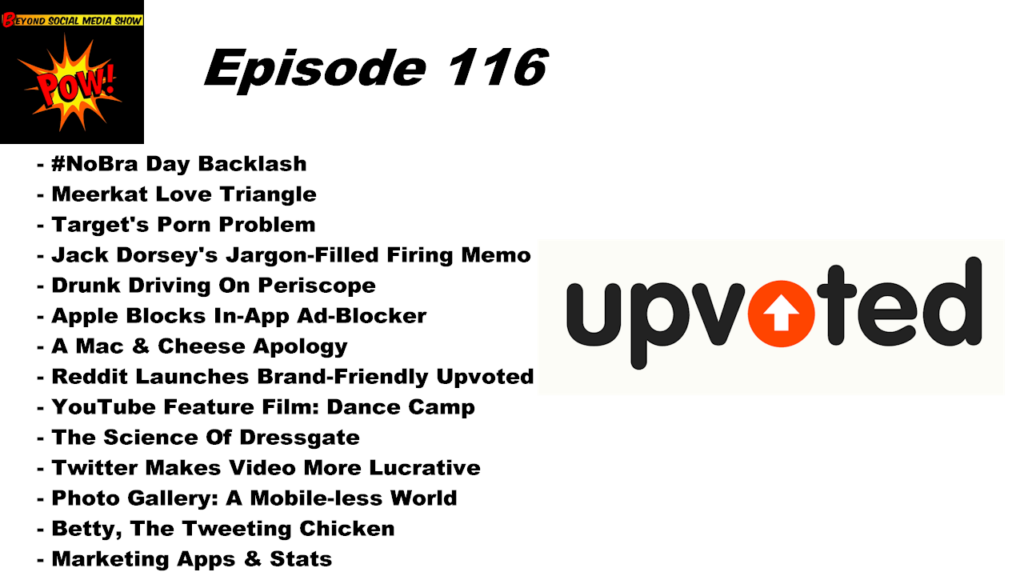 Co-hosts B.L. Ochman & David Erickson discussed a meerkat love triangle; Target's porn problem; #NoBra Day; Jack Dorsey's firing memo; live-streaming a drunk drive; Apple blocks an ad-blocker app; a Mac & Cheese apology; reddit's Upvoted launch; YouTube's feature film debut; the science of Dressgate; Twitter's video revenue share; a tweeting chicken; a mobile-less world; plus great new apps and important stats and a lot of stuff in between.
Read More