Posts Tagged 'Marketing Budgets'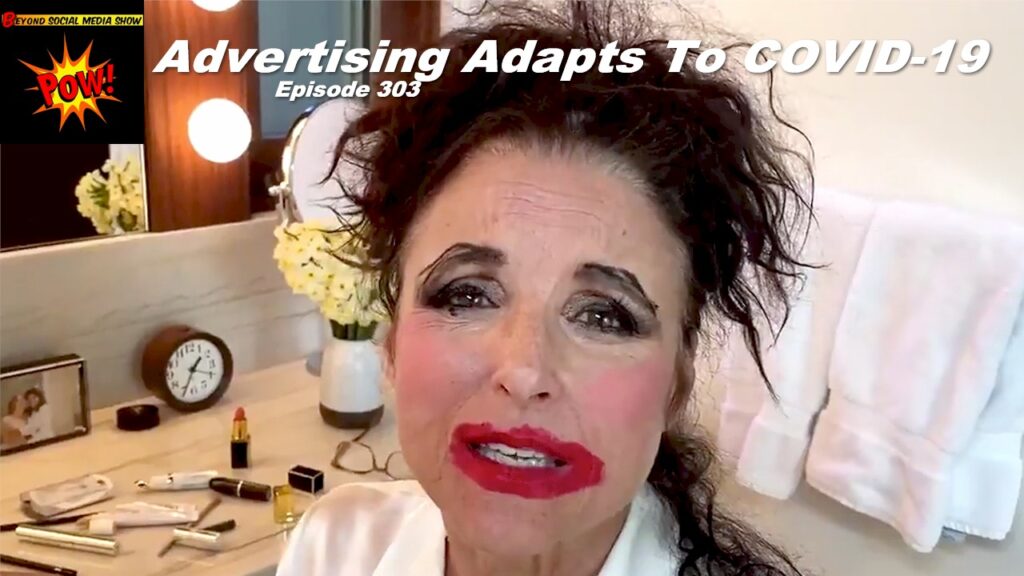 Episode 303: BL and David discuss an incredible video produced from one of Mark Schaefer's podcast episodes; rethinking marketing communcations in light of Abraham Maslow's Hierarchy of Needs; the song God Save The City, a message of gratitude to those at the frontlines of the fight against coronavirus; how advertising is adapting to the COVID-19 pandemic; Apple's retooling to make medical face shields; Samuel L. Jackson reads Stay The F*** Home; Dancing With COVID; Saturday Night Live returns…remotely; Shake Shack's DIY burger; Google Maps highlights help; found object art; seven days of hope; the loss of John Prine; postponed emojis; Facebook keeps wanting you to use its 'Tinder'; pausing campaigns;..and much, much more.
Read More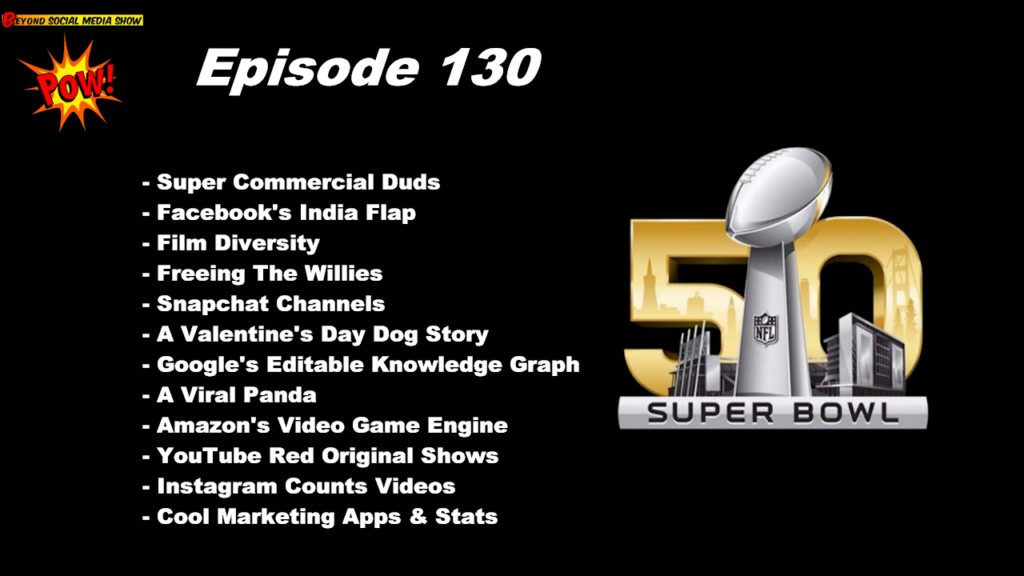 Episode 130: Co-hosts B.L. Ochman & David Erickson discussed the flap over Marc Andreessen's comments about Facebook's Internet access plans for India; Meryl Streep's comments about diversity in the film industry; Super Bowl commercials that flopped; Pornhub's latest philanthropic gesture; Snapchat's new subscription option; Google's new Knowledge Graph editing features; Amazon's new video game engine; YouTube's new original movies and shows; Instagram video views; plus great new apps and important stats and a lot of stuff in between.
Read More