Posts Tagged 'Marketing Analytics'
Episode 262: BL and David discuss Bing's new business and persona pages; new LinkedIn features; Spotify podcast and playlists for dogs; Google allowing branding in search; TuneIn's new sonic logo; clever UX; the return of Gary Larson's Far Side; Fleeceware in Google Play; e-ticketing brings the end of paper tickets; Kohler's creepy bathroom guy…and much, much more.
Read More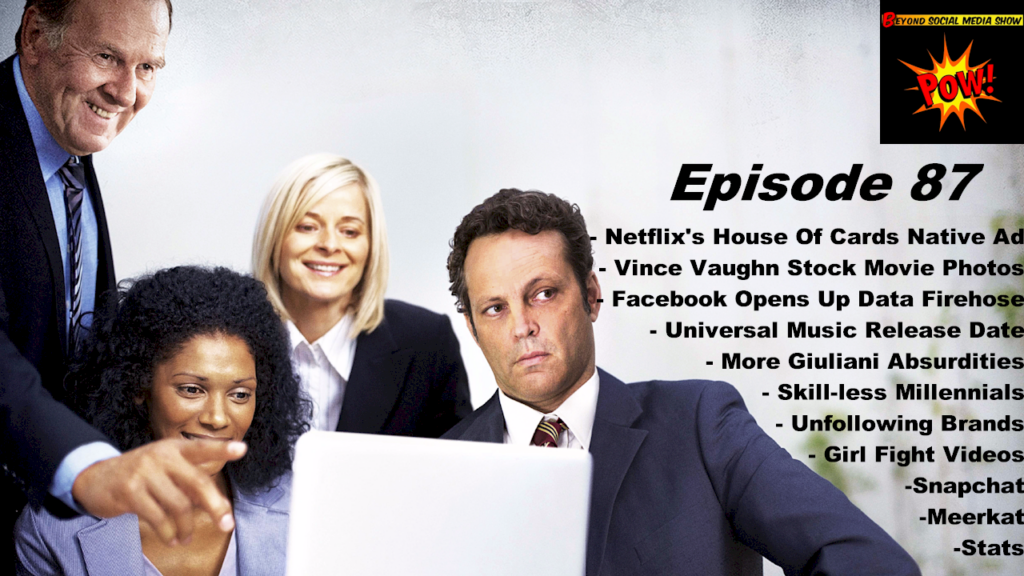 Co-hosts B.L. Ochman & David Erickson discussed the photoshopped Vince Vaughn stock photography used to market his Unfinished Business movie release; the latest violent video to go viral; Netflix's House of Cards native ad; skill-less Millennials; Rudy Giuliani's latest publicity grab; a rescue adoption video game; why people unfollow brands; Facebook's Firehose data; plus great new apps and important stats and a lot of stuff in between.
Read More