Posts Tagged 'Keith Richards'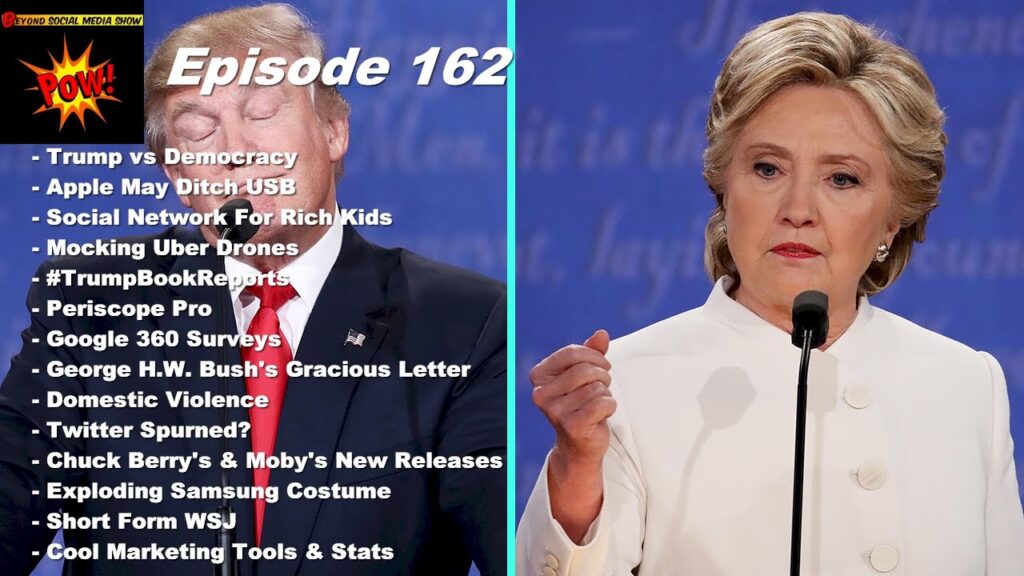 Episode 162: Beyond Social Media Show co-hosts B.L. Ochman and David Erickson discuss Donald Trump's Presidential Debate 3 fallout; #TrumpBookReport jokes go viral; why domestic violence is not just a woman's issue, George H.W. Bush's gracious good luck letter to president Bill Clinton; Grim Reaper drones; Twitter spurned by buyers; Apple's new MacBook Pro scheme; a $1000 a month social network for Richie Rich kids; the launches of Periscope Pro and Google 360 Surveys; the new short form Wall St Journal; Clown related porn searches and much, much more.
Read More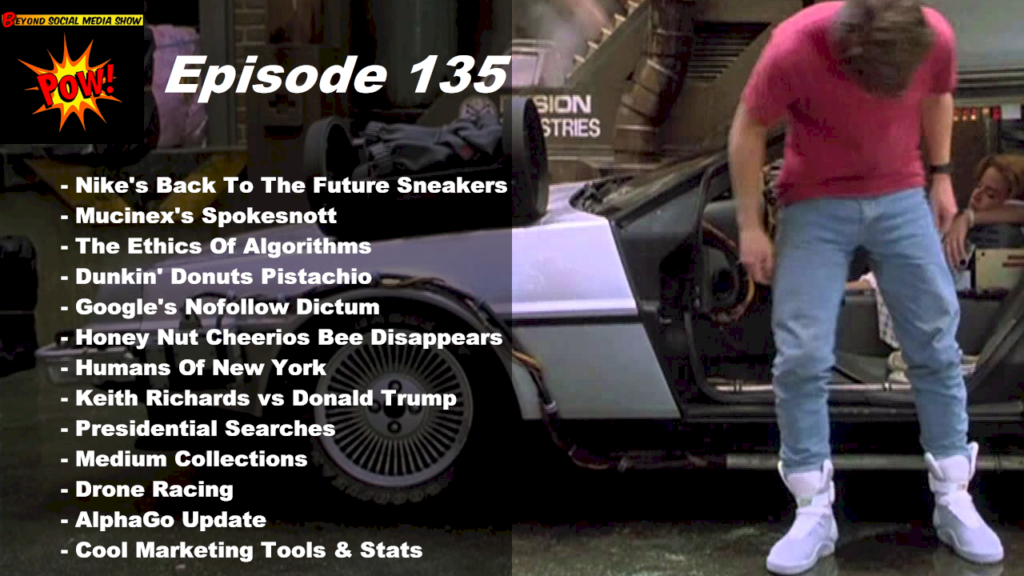 During episode 135, co-hosts B.L. Ochman & David Erickson discussed Mucinex's spokesnott appearance at JFK airport; the ethical obligations of personal digital assistants; Nike's Back To The Future sneakers; Dunkin' Donuts pistachio coffee; the drone racing trend; Google's nofollow dictum; the disappearance of Honey Nut Cheerios' bee mascot; Medium Collections; Keith Richards vs Donald Trump; an update on AlphaGo; plus great new apps and important stats and a lot of stuff in between.
Read More