Posts Tagged 'Interstitial Ads'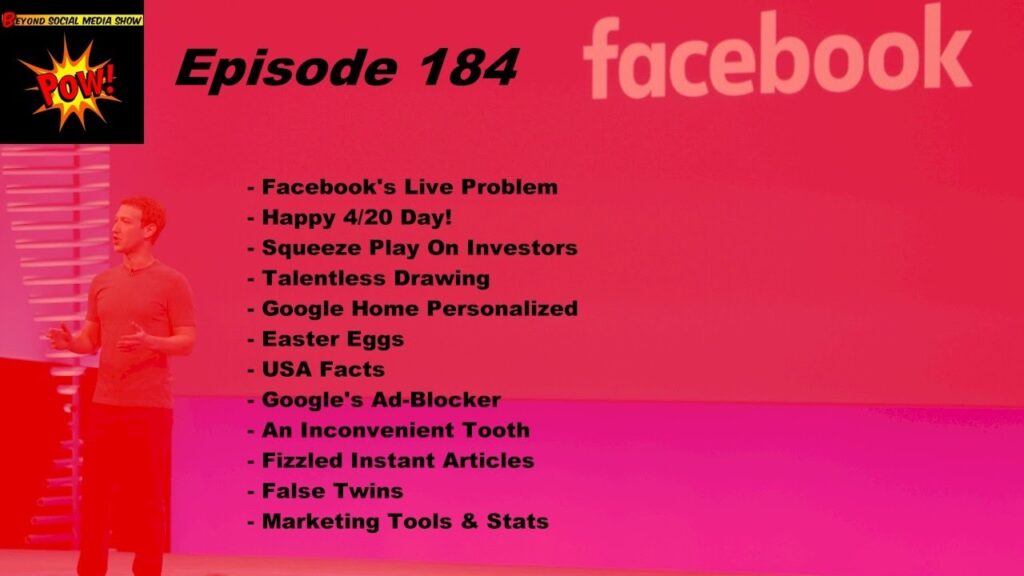 Episode 184: Co-hosts B.L. Ochman and David Erickson discussed Facebook's live video problems; the Juicero press test; Minnesota cops celebrate 4/20 Day; Google's talentless drawing app; the personalization of Google Home; branded Easter eggs; Steve Ballmer's USA Facts; a potential Google ad-blocker; An Inconvenient Tooth; Facebook getting Instant Articles pushback; a false twins story; a scary phishing expedition; …and much, much more.
Read More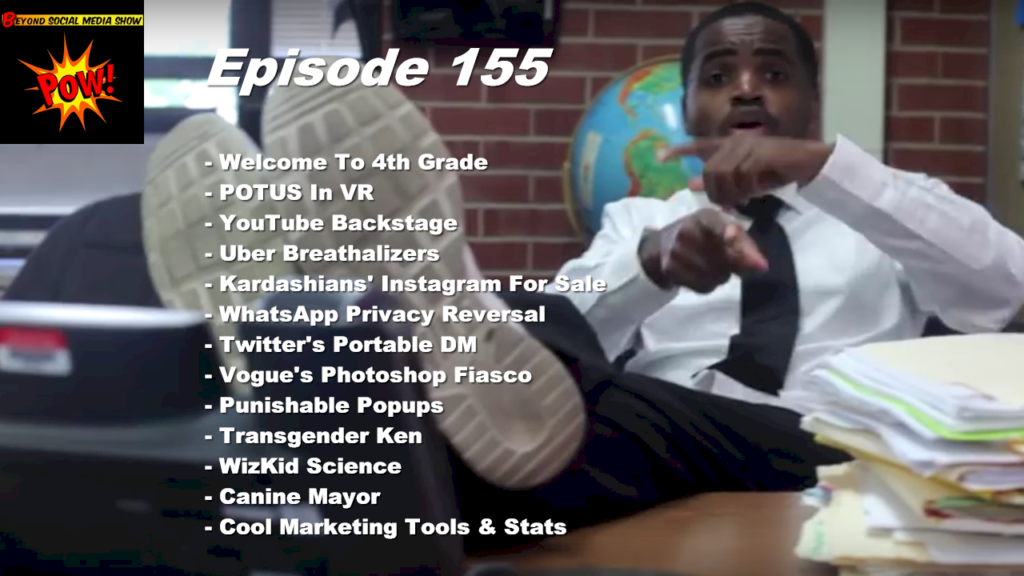 Episode 155: BL and David discuss a welcome video to an Illinois teacher's fourth grade class that went viral; the Kardashian's lack of sponsor disclosure on their Instagram accounts; President Obama's venture into virtual reality; WhatsApp's privacy reversal; YouTube's social ambitions with Backstage; Vogue's Photoshop fiasco; Twitter's portable Direct Messaging; a transgender Ken controversy; Google's policy of punishable popups; Uber's lickable breathalizer cards; the WizKid Science YouTube channel; a Minnesota dog that was elected mayor; and much, much more.
Read More