Posts Tagged 'Hospitality Marketing'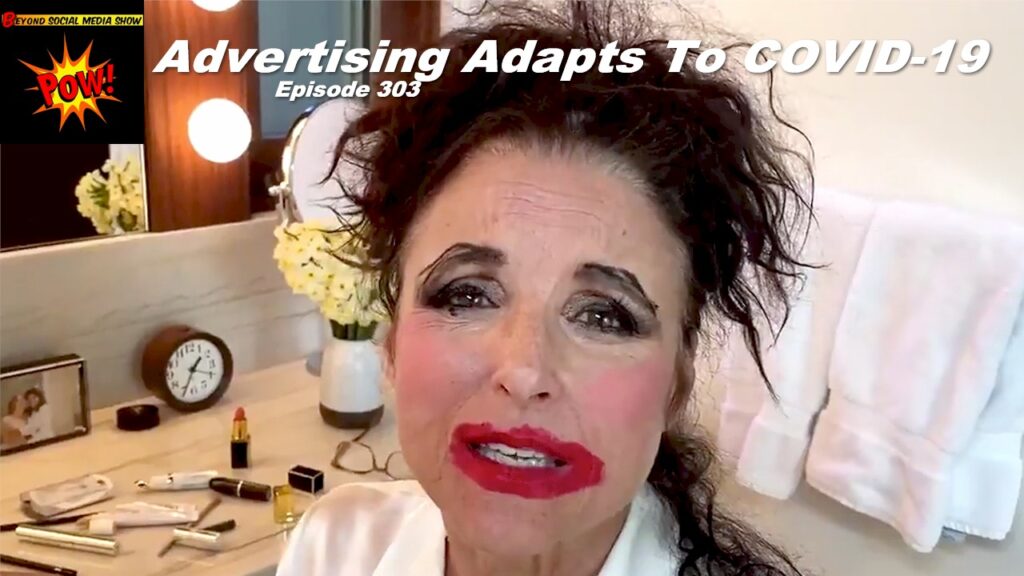 Episode 303: BL and David discuss an incredible video produced from one of Mark Schaefer's podcast episodes; rethinking marketing communcations in light of Abraham Maslow's Hierarchy of Needs; the song God Save The City, a message of gratitude to those at the frontlines of the fight against coronavirus; how advertising is adapting to the COVID-19 pandemic; Apple's retooling to make medical face shields; Samuel L. Jackson reads Stay The F*** Home; Dancing With COVID; Saturday Night Live returns…remotely; Shake Shack's DIY burger; Google Maps highlights help; found object art; seven days of hope; the loss of John Prine; postponed emojis; Facebook keeps wanting you to use its 'Tinder'; pausing campaigns;..and much, much more.
Read More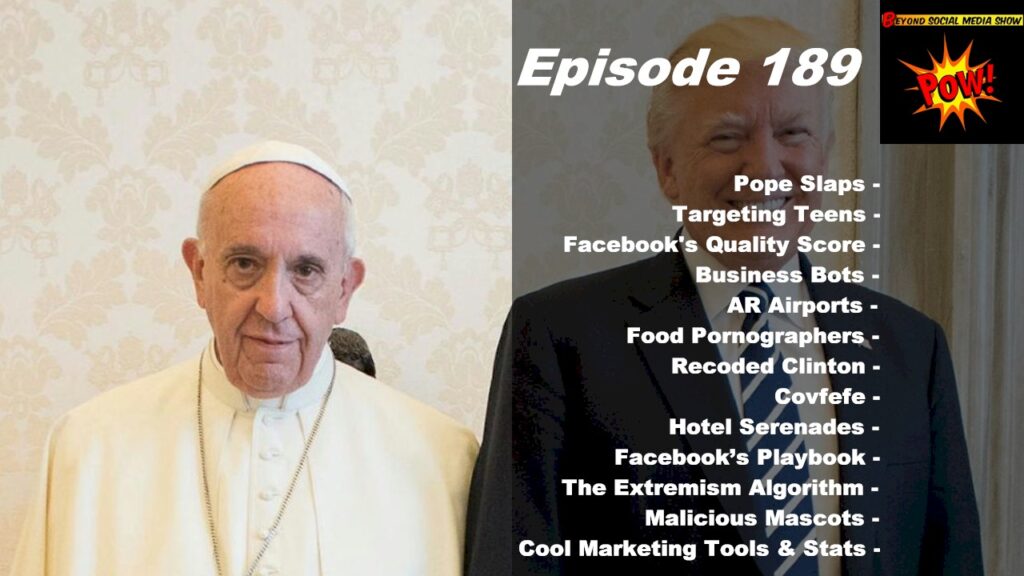 Episode 189: Co-hosts B.L. Ochman and David Erickson discussed the Pope slaps Trump meme; Facebook's teen targeting; Facebook's quality score; Microsoft's business search bots; augmented reality airports; food pornographers; Recoded Hillary Clinton; flyover country; #Covfefe; Trent Reznor serenading Banksy's Walled Off Hotel; Facebook's leaked playbook; an extremism algorithm; the Mets malicious mascot; great new apps and stats you should know…and much, much more.
Read More