Posts Tagged 'Google Product Listing Ads'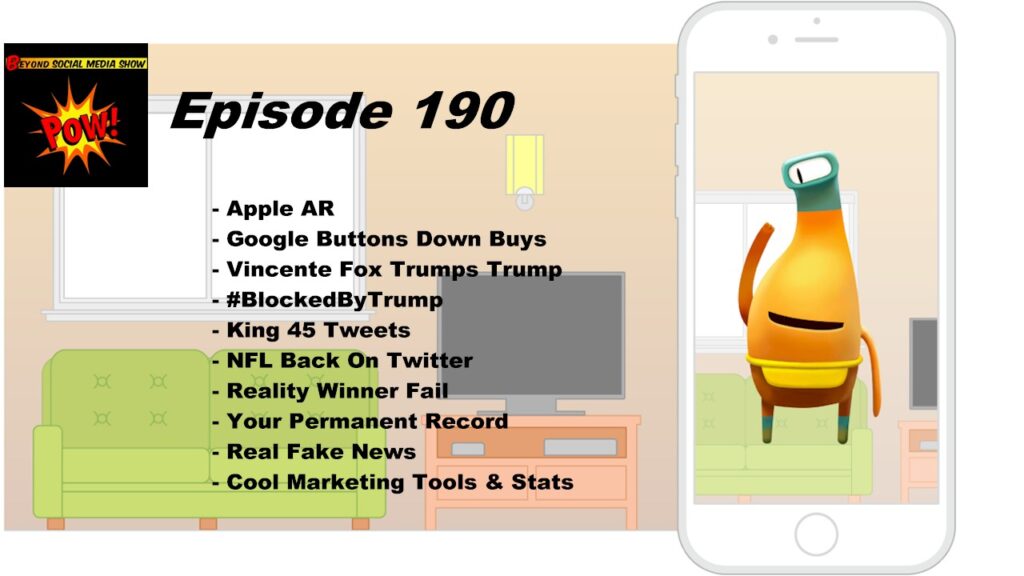 Episode 190: Co-hosts B.L. Ochman and David Erickson discussed Apple's announcement of its augmented reality platform; Google's attempt to sell directly from search results with its new buy button; Vincente Fox's public service video message to Donald Trump; Official presidential tweets, suitable for framing; the untested legality of #BlockedByTrump victims; McDonald's stoner billboard; Twitter's new deal with the NFL; The Intercept's Reality Winner fail; real fake news; how some potential Harvard students discovered that the Internet is a permanent record; plus great new apps and stats you should know…and much, much more.
Read More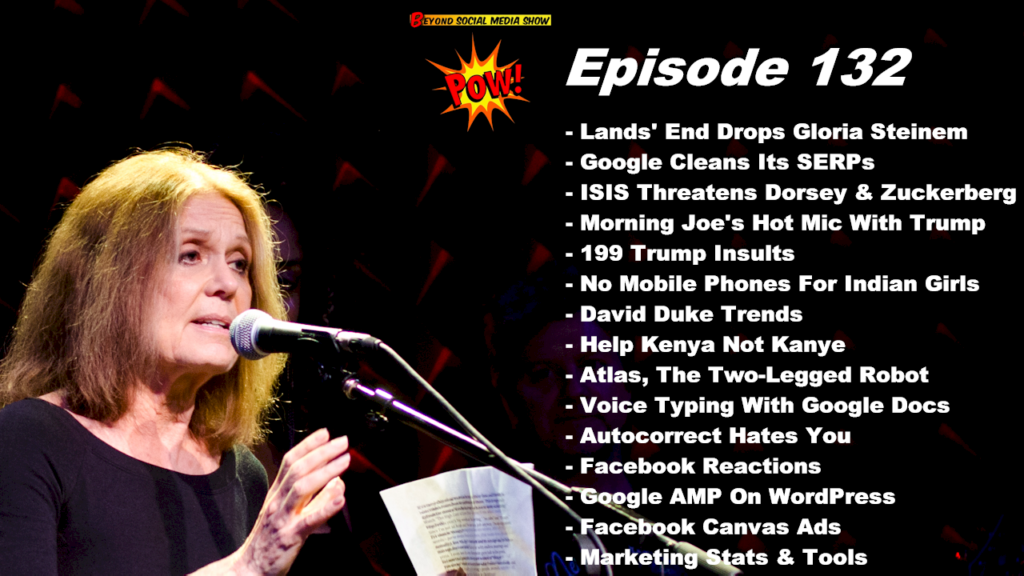 Episode 132: Co-hosts B.L. Ochman & David Erickson discussed Lands' End PR problem with Gloria Steinem; Google's elimination of sidebar ads from search results; ISIS threats against Facebook's Mark Zuckerberg and Twitter's Jack Dorsey; India banning girls from using cell phones; Harry Shearer catches Joe Scarborough and Mika Brzezinski chatting up Donald Trump; David Duke trending on Twitter; the #HelpKenyaNotKanye campaign; Google Docs' voice typing; some Autocorrect humor; Donald Trump's Twitter insults; Atlas, the two-legged robot; Facebook Reactions; plus great new apps and important stats and a lot of stuff in between.
Read More