Posts Tagged 'Google Business View'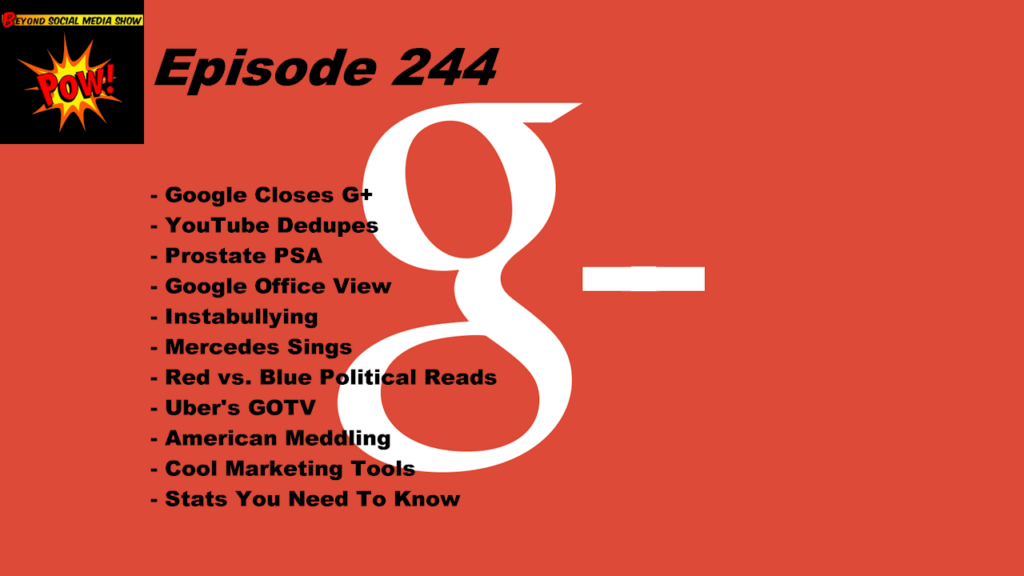 Episode 244: BL and David discuss Google's decision to shutter Google+; Mike Rowe's hilarious prostate cancer PSA; YouTube banning duplicate videos; bullying actions and issues on Instagram; Nina Hale's hilarious Google office view, with animals; an anthem for women goes viral; the red and blue state spikes in political book sales; Uber's free rides to the polls #RegisterAndVote; information terrorism and the spread of online disinformation; is Ted Cruz #ToughAsTexas?; Brett Kavanaugh punked; Google v Facebook referral traffic…and much, much more.
Read More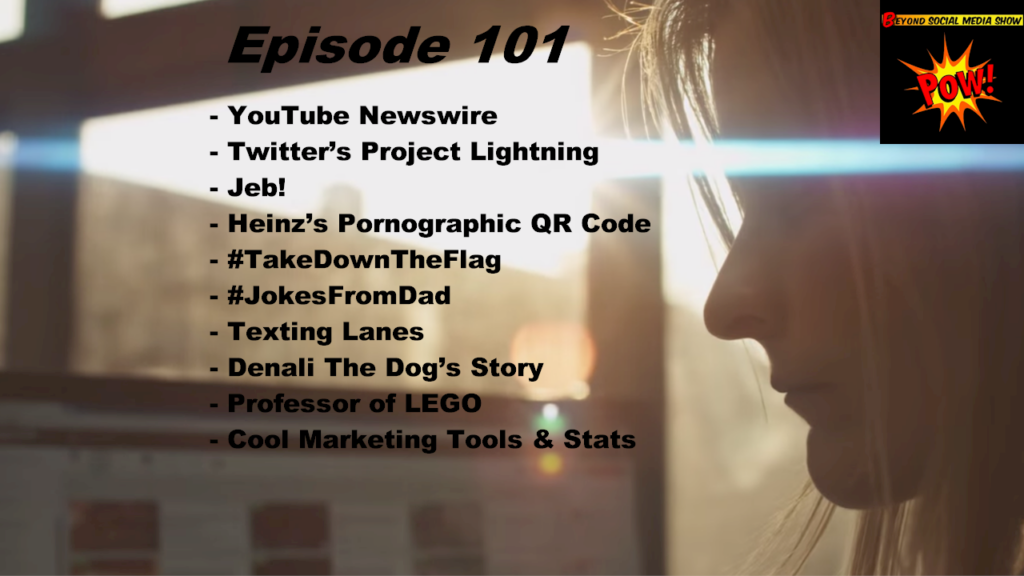 Co-hosts B.L. Ochman & David Erickson discussed YouTube's Newswire service; Jeb Bush's logo rollout; Heinz' errant QR code; Twitter's Project Lightning; #JokesFromDad; texting lanes; Professor LEGO; #TakeDownTheFlag; Denali the dog; plus great new apps and important stats and a lot of stuff in between.
Read More