Posts Tagged 'Facebook Reactions'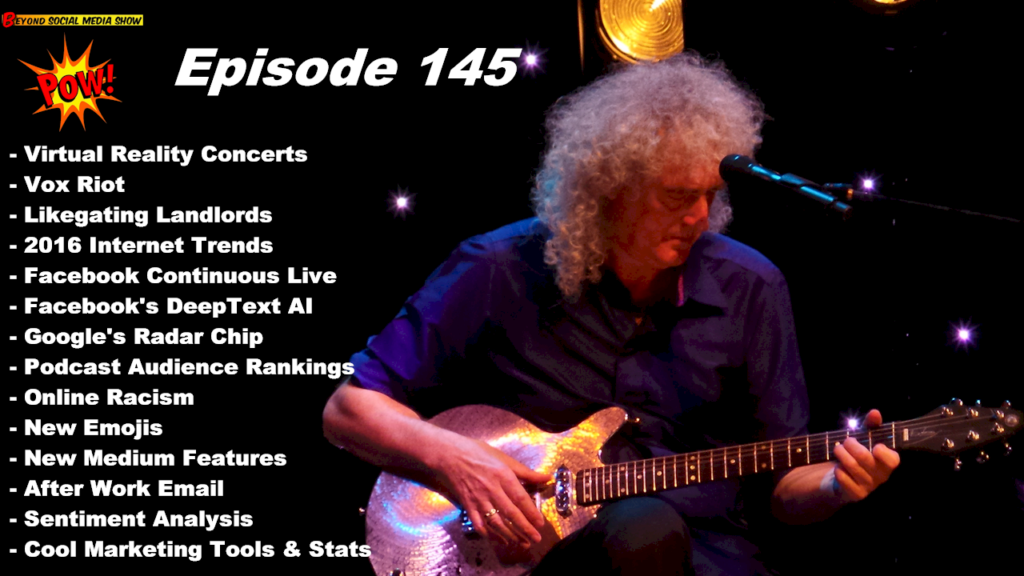 Episode 145: BL and David discuss Queen guitarist Brian May's new virtual reality headset; Google's Project Soli reducing radar to fit on a computer chip; Mary Meeker's new Internet Trends report; a Vox editor endorsing anti-Donald Trump riots; Facebook's DeepText AI; a racist Chinese detergent ad; Facebook's continuous live stream video; a Google Chrome extension used by white supremacists; Podtrac's podcast audience ratings; landlords likegating their tenants; faive new Medium features; Airtime's relaunch; France banning after work email; a new set of emojis; and much, much more.
Read More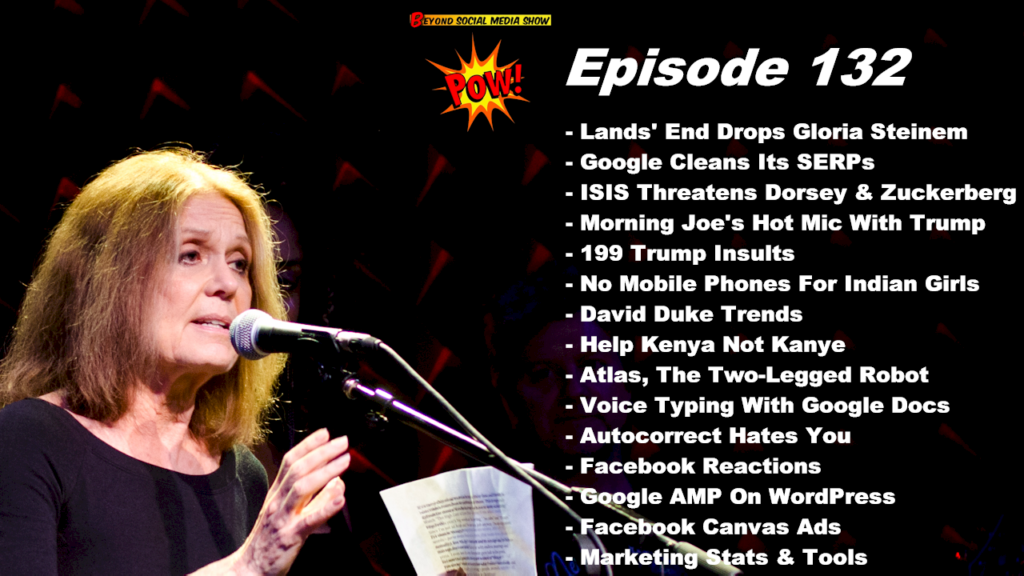 Episode 132: Co-hosts B.L. Ochman & David Erickson discussed Lands' End PR problem with Gloria Steinem; Google's elimination of sidebar ads from search results; ISIS threats against Facebook's Mark Zuckerberg and Twitter's Jack Dorsey; India banning girls from using cell phones; Harry Shearer catches Joe Scarborough and Mika Brzezinski chatting up Donald Trump; David Duke trending on Twitter; the #HelpKenyaNotKanye campaign; Google Docs' voice typing; some Autocorrect humor; Donald Trump's Twitter insults; Atlas, the two-legged robot; Facebook Reactions; plus great new apps and important stats and a lot of stuff in between.
Read More