Posts Tagged 'Facebook fake news'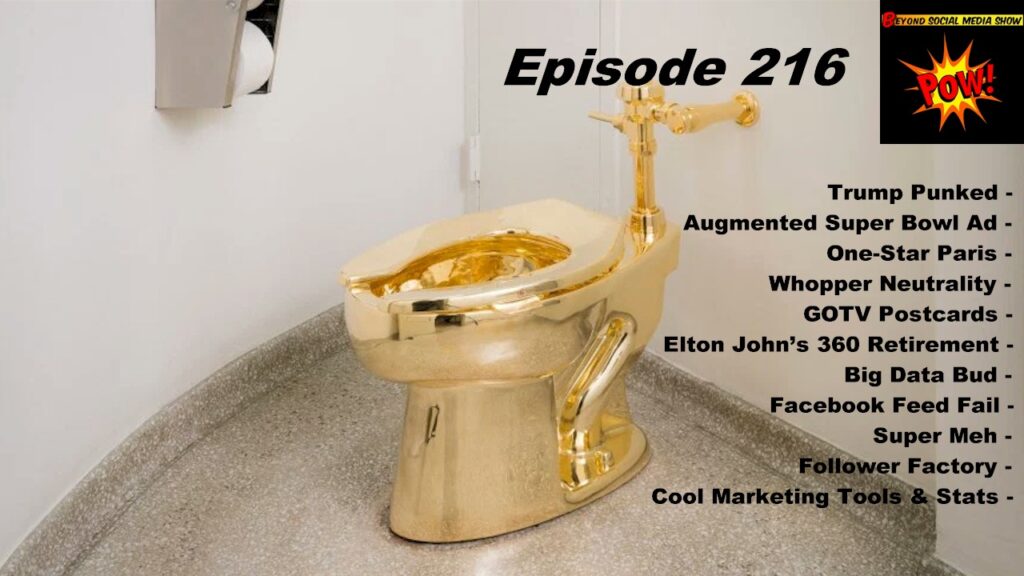 Episode 217: Co-hosts B.L. Ochman and David Erickson discussed the Guggenheim Museum's punking of Donald Trump with a golden toilet; the Finnegans beer augmented reality Super Bowl commercial; one-star Paris reviews; how Burger King educated consumers about Net Neutrality with Whopper Neutrality PSA ad; get out the vote postcards; Elton John's 360 retirement tour trailer; Budweiser's Big Data focus; Facebook's newsfeed fail; the Super Bowl America deserves; the Twitter follower factory; plus great new apps and stats you should know…and much, much more.
Read More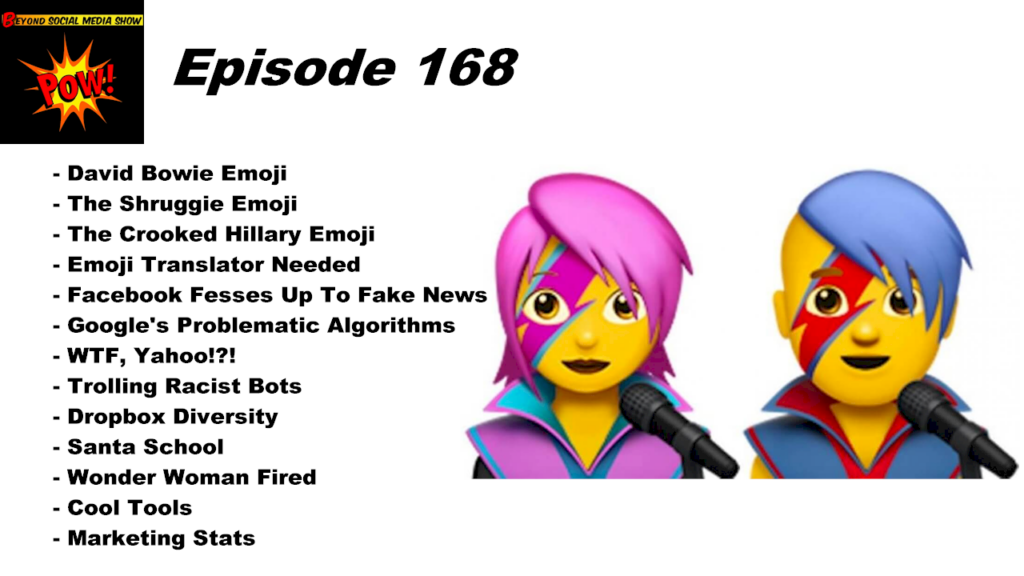 Episode 168: BL and David discuss Bowie, Shruggie and Crooked Hillary emojis; the battle to break fake news; Google declines to remove hate news; Facebook admits it needs human editors; @ImposterBot fights off hateful troll bots; how Santa Claus learns marketing; Yahoo's super-late hack disclosures; Wonder Woman fired by UN; tech titans meet Trumplethinskin. Plus great new apps and stats you should know.
Read More