Posts Tagged 'Educational Video Games'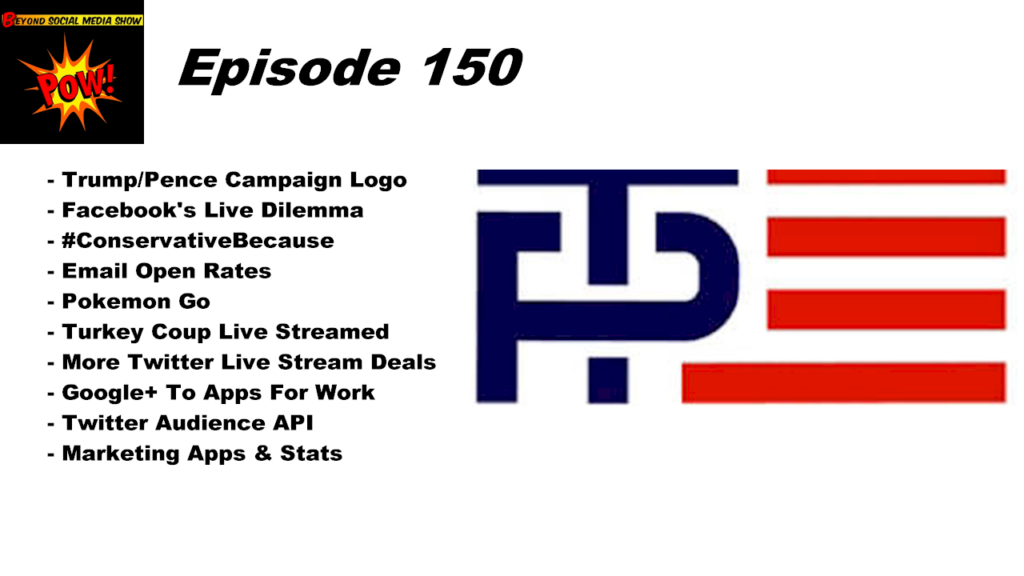 Episode 150: Co-hosts BL and David discuss the Trump/Pence campaign logo and fallout; Facebook's live video streaming growing pains; the #ConservativeBecause hashjack; Pokemon Go players at Arlington National Cemetery and the Holocaust Museum; some little-known problems with email open rates; the live streaming of the Turkish coup attempt; Twitter's live streaming deals for the national political conventions and with Bloomberg; Pokemon Go's sponsored locations; Twitter's Audience API; and much, much more.
Read More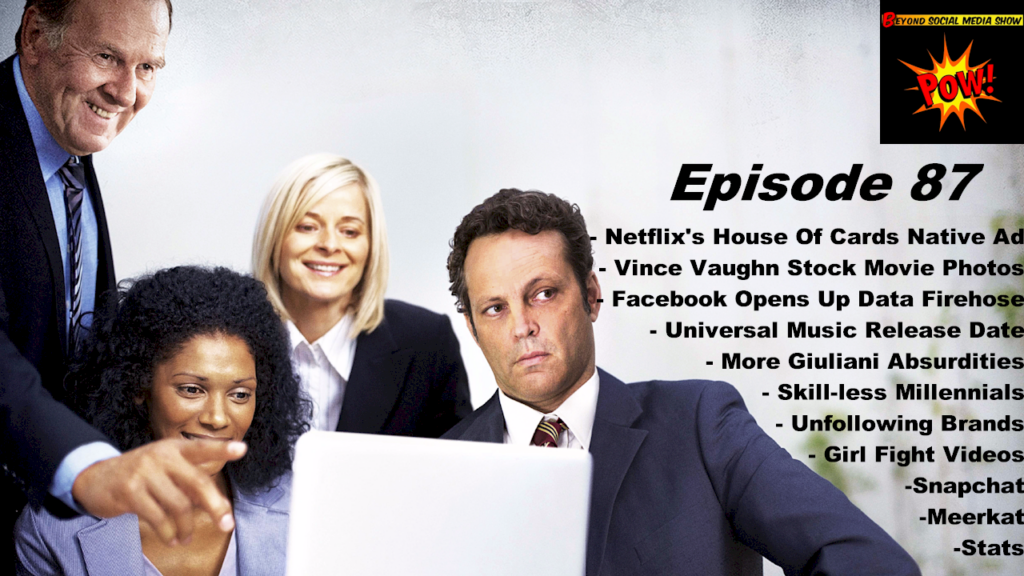 Co-hosts B.L. Ochman & David Erickson discussed the photoshopped Vince Vaughn stock photography used to market his Unfinished Business movie release; the latest violent video to go viral; Netflix's House of Cards native ad; skill-less Millennials; Rudy Giuliani's latest publicity grab; a rescue adoption video game; why people unfollow brands; Facebook's Firehose data; plus great new apps and important stats and a lot of stuff in between.
Read More