Posts Tagged 'Dr David Dao'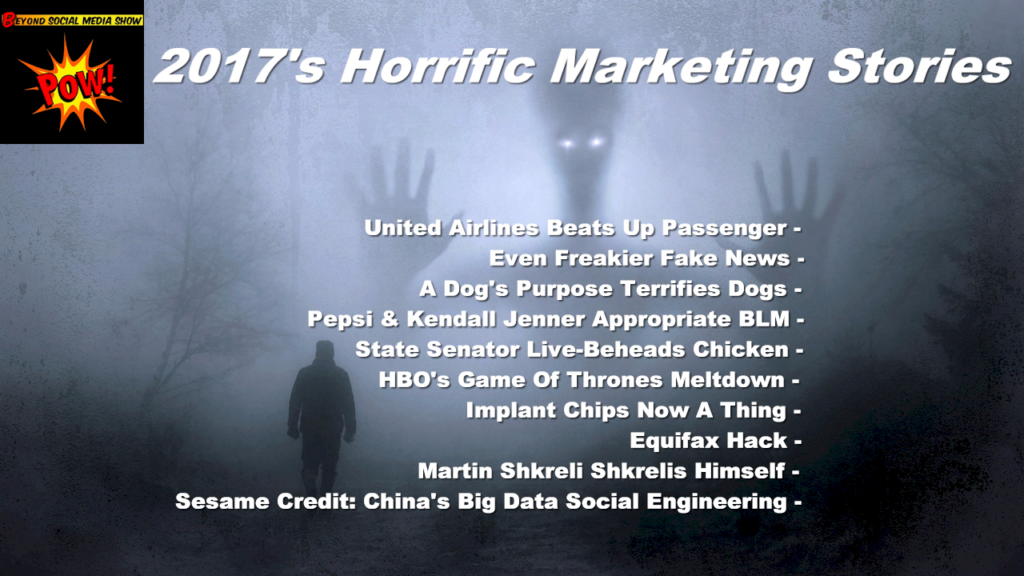 On Episode 207, BL and David discuss the top ten marketing screw ups they've covered for 2017, among them United Airlines beating up a passenger and Pepsi appropriating the Black Lives Matter movement.
Read More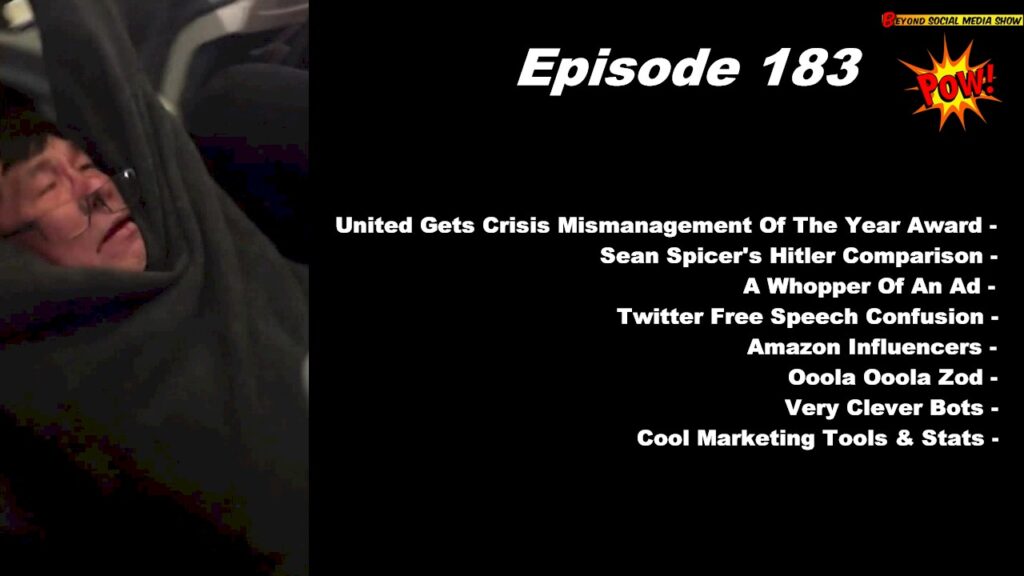 Episode 183: Co-hosts B.L. Ochman and David Erickson discussed United Airlines' brutally dragging a paying customer off a flight, the social media outrage that ensued, and the monumentally disasterous public relations response; White House spokesman Sean Spicer's disasterous Hitler comparisons; Twitter's deleting tweets critical of United Airlines on the one hand, and Twitter's standoff with Homeland Security in defense of freedom of speech on the other hand; a Whopper of a Burger King ad; Amazon's new social media influencer program; Ooola Ooola Zod aliens; several very clever bots; …and much, much more.
Read More