Posts Tagged 'Dove Real Beauty'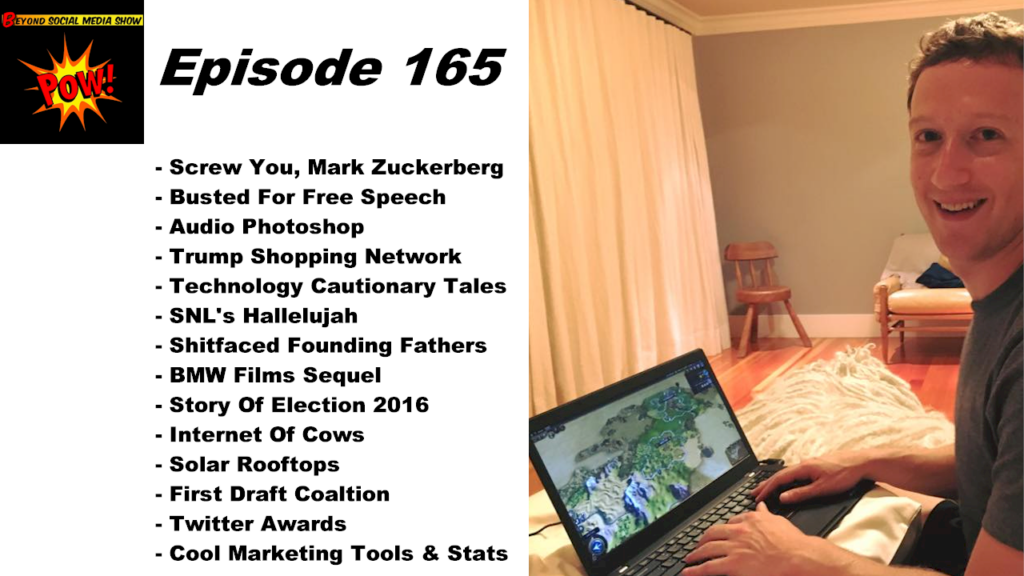 Episode 165: BL and David discussed how Facebook fake news impacted the 2016 Presidential election; a professor who was "not arrested" for free speech; Adobe's audio Photoshop; the Trump Shopping Network; Technology Cautionary Tales; SNL's Hallelujah; our hard-partying Founding Fathers; the BMW Films sequel; the Story of Election 2016; the Internet of Cows; solar rooftops; the First Draft Coalition; #TwitterAwards; and much, much more.
Read More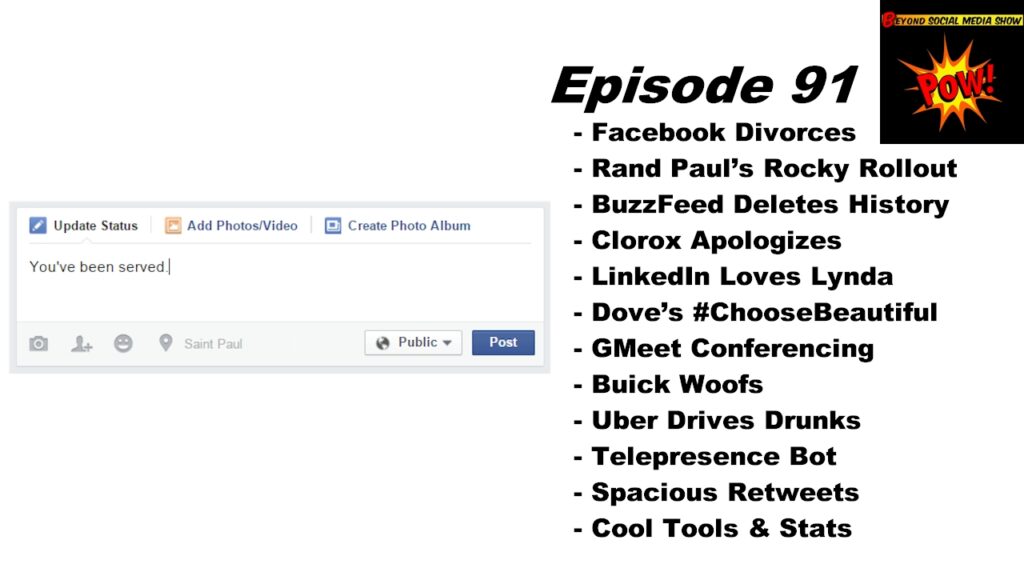 Co-hosts B.L. Ochman & David Erickson discussed Facebook divorces; Rand Paul's rocky rollout; LinkedIn's purchase of Lynda.com; BuzzFeed deletes history; Clorox's Apology; Dove's #ChooseBeautiful commercial; Google's GMeet business conferencing; Buick's doggy commercial; Uber driving drunks; a telepresence robot; a new retweeting feature; new apps & some stats.
Read More