Posts Tagged 'Chrome Extensions'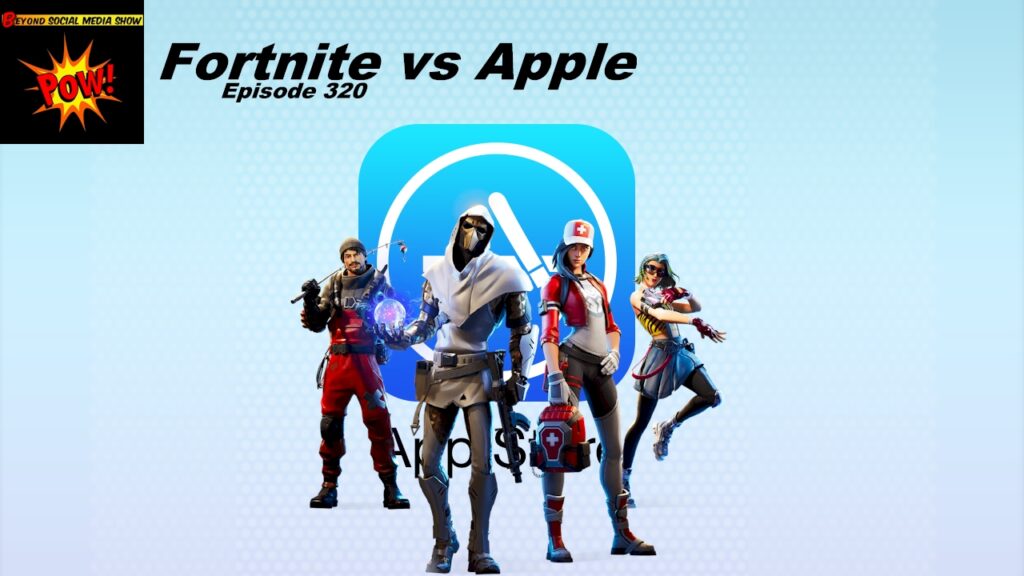 Episode 320: BL and David discuss Epic Games' epic Fortnite vs Apple Battle Royale; Taco Bell's Mobile Go restaurants; Brayden Harrington's bravest little speech; Instagram's Suggested Posts; Sarah Cooper's really great week; Spotify books; the resignation of Facebook's CMO; Susan B. Anthony slaps back at a Trump pardon; Trump wants to block Twitter critics again; Facebook's Holocaust deniers; banned Subreddits relocate;…and much, much more.
Read More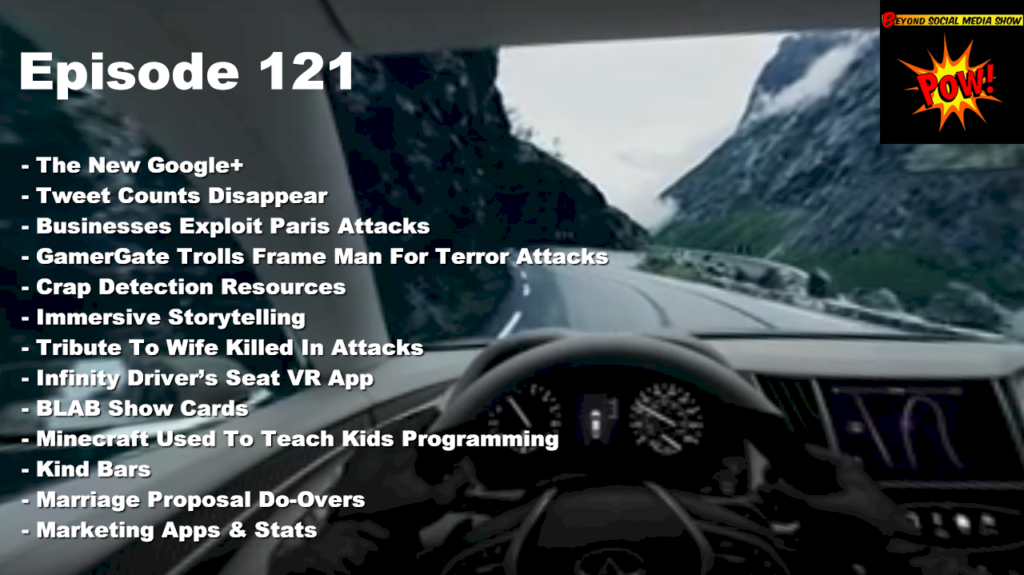 Co-hosts B.L. Ochman & David Erickson discussed the Google+ redesign; disappearance of tweet counts; businesses exploiting Paris attacks; an innocent man framed for Paris attacks by online trolls; crap detection resources; immersive storytelling; a tribute to a wife killed in Paris attacks; Infinity Driver's Seat virtual reality app; BLAB show cards; Minecraft helping teach programming to kids; Kind Bars; marriage proposal do-overs; plus great new apps and important stats and a lot of stuff in between.
Read More