Posts Tagged 'Boycott Purpose of a Dog'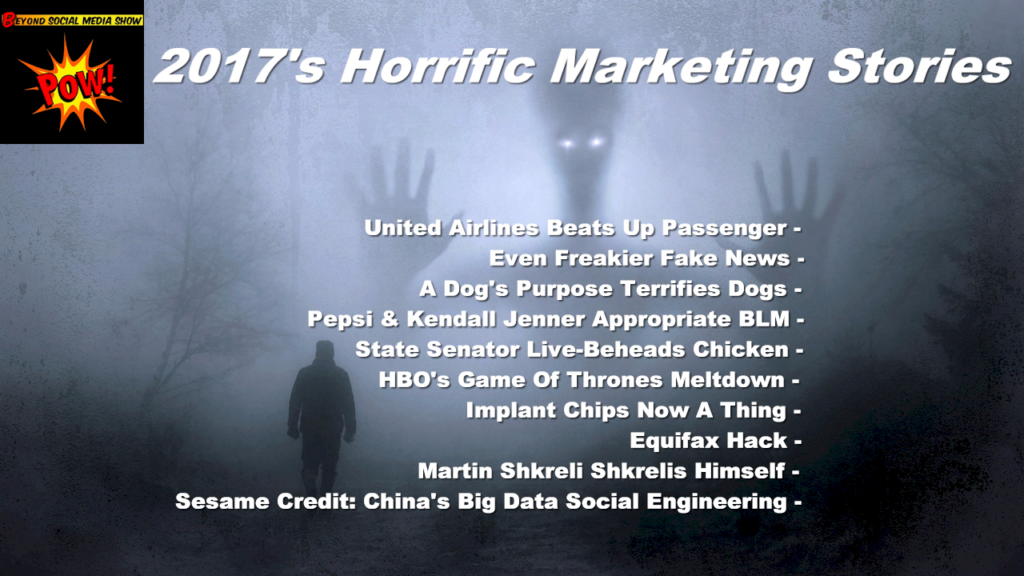 On Episode 207, BL and David discuss the top ten marketing screw ups they've covered for 2017, among them United Airlines beating up a passenger and Pepsi appropriating the Black Lives Matter movement.
Read More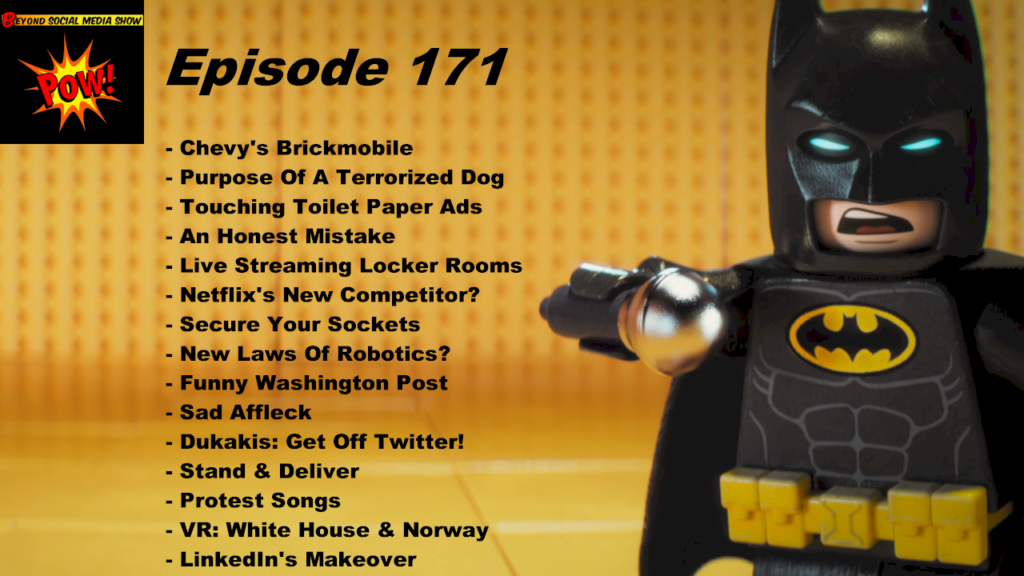 Episode 171 co-hosts B.L. Ochman & David Erickson discuss canine abuse on the set of Purpose Of A Dog; Angel Soft's scatological ads; the Honest recall; live-streaming the Steelers locker room; Google Chrome's new warnings for non-SSL sites; robot kill switches; Barack Obama's virtual White House tour; Michael Dukakis' advice for the new White House occupant; Sad Affleck rises again; two Trump protest songs; the Washington Post's comedy news show; Facebook de-emphasizes Live; travel Norway's rail virtually; Chevrolet's LEGO Batmobile; and much more.
Read More