Posts Tagged 'Ben & Jerry's'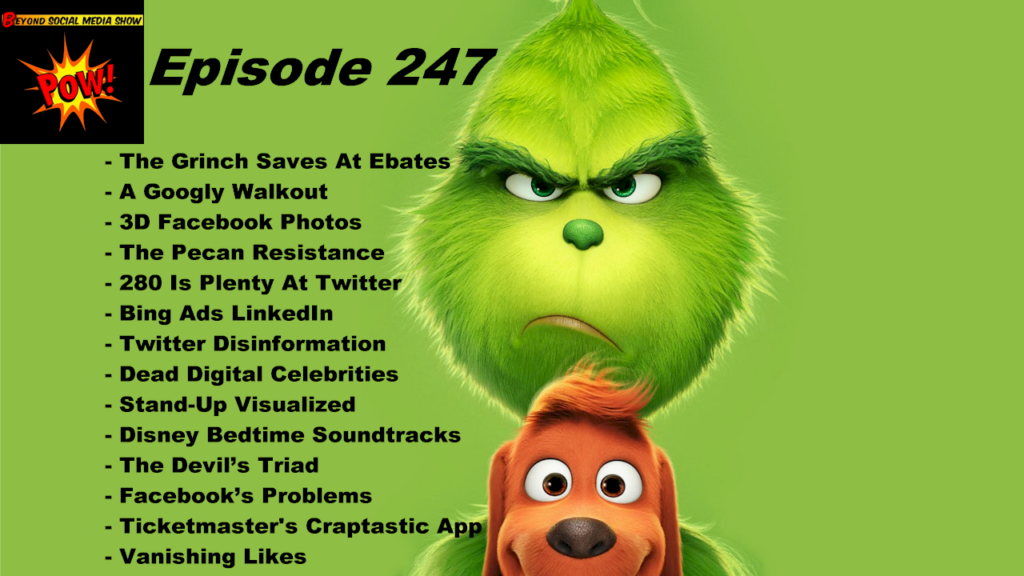 Episode 247: BL and David discuss the global Google employee walkout; Ben & Jerry's Pecan Resist ice cream; new Facebook 3D photos; brevity rules on Twitter; the Grinch shops on Ebates; Bing offers LinkedIn targeting in search ads; standup comedy visualized; Disney bedtime soundtracks for kids via Google Home; the Devil's Triad; dead digital celebrities; Facebook fake ad problems persist…and much, much more.
Read More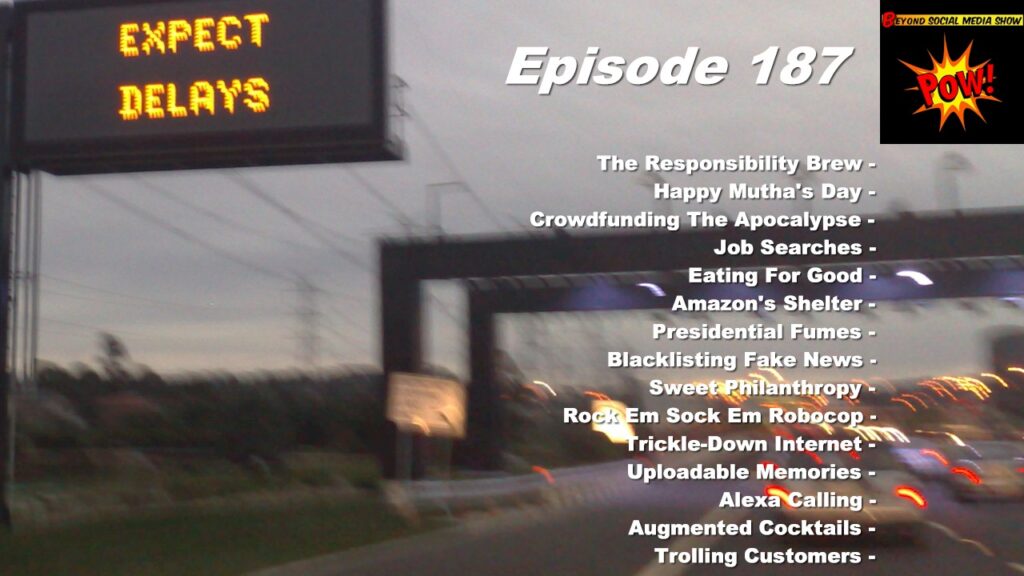 Episode 187: Co-hosts B.L. Ochman and David Erickson discussed the new assault on Net Neutrality; Amazon Alexa's new telephone service; Responsibility beer; brands celebrating Happy Mutha's Day; crowdfunding the Trump Russian investigation; Google job searches; Ben & Jerry's philanthropic flavors; Amazon's new homeless shelter; Presidential fumigation; fake news blacklists; Robocop tackled; uploadable memories; great new apps and stats you should know…and much, much more.
Read More