Posts Tagged 'Banner Advertising'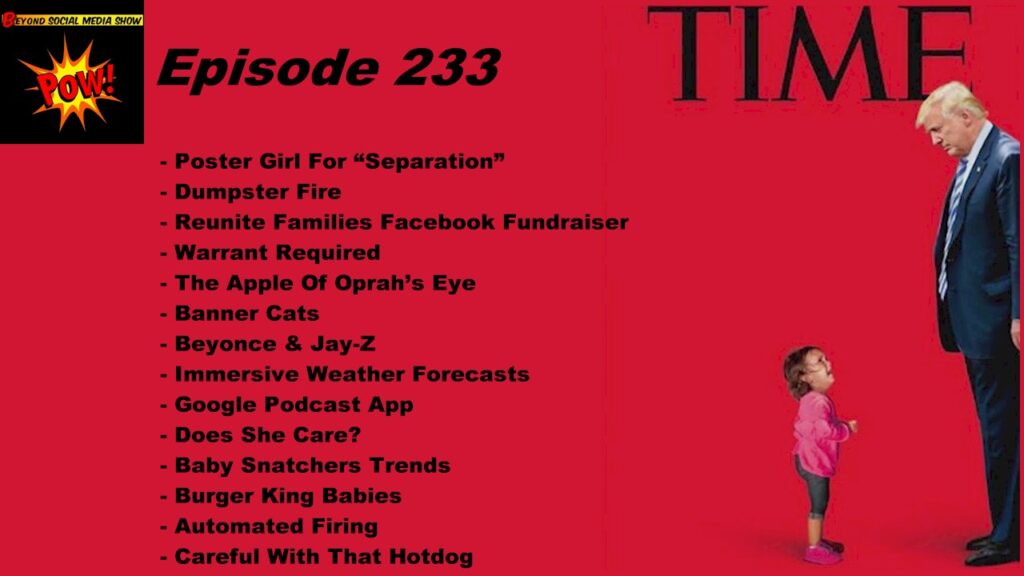 Episode 233: BL and David discuss the iconic photo of the crying migrant girl; Richard Painter's dumpster fire ad; the Facebook fundraiser to reunite the families Trump has torn apart; the Supreme Court's ruling requiring a search warrant for police to obtain your GPS location data; the Apple/Oprah alliance; banners replaced with cats; Beyonce & Jay-Z's new album release; the Weather Channel's immersive forecasts; Google's new podcast app; Melania Trump's trolling jacket; Burger King's Russian babies offer; an automated firing; the Philly hotdog gun; …and much, much more.
Read More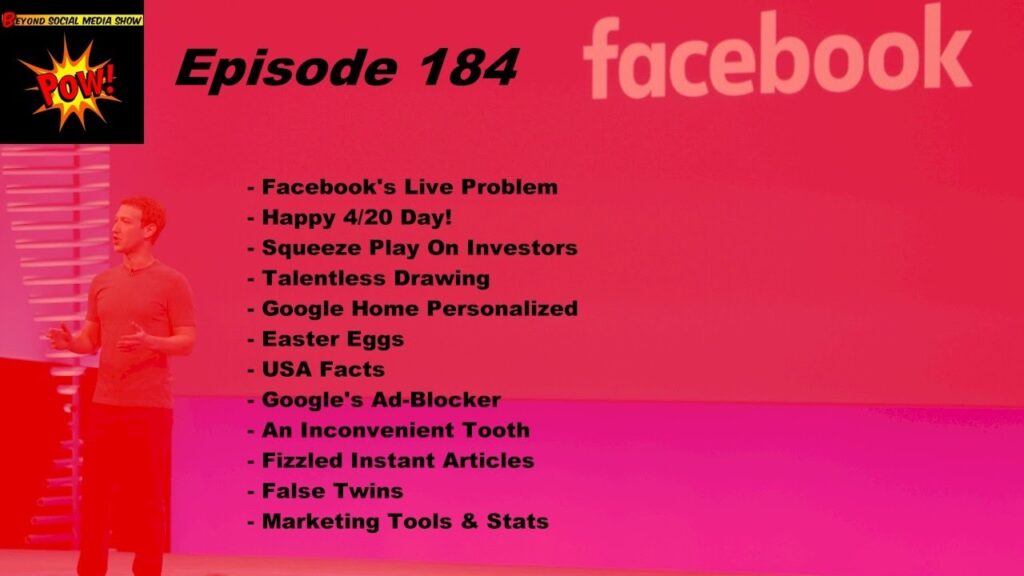 Episode 184: Co-hosts B.L. Ochman and David Erickson discussed Facebook's live video problems; the Juicero press test; Minnesota cops celebrate 4/20 Day; Google's talentless drawing app; the personalization of Google Home; branded Easter eggs; Steve Ballmer's USA Facts; a potential Google ad-blocker; An Inconvenient Tooth; Facebook getting Instant Articles pushback; a false twins story; a scary phishing expedition; …and much, much more.
Read More