Episode 367 - November 20, 2021
Twitter GoodBots
Amazon's Anamorphic Billboards
Atlantic's Newsletters
Nicole Wallace's Interview Master Class
Apple Self-Repair
WWF Animation
Spotify Adds Video Podcasts
TikTok's Meh Safety Center
The Long Tradition Of Disinformation
Rating Media Bias
Childlessness Is In
Twitter Launches Good Bots Experiment
Not all bots are bad. Some actually provide good information. Twitter is experimenting in identifying them.
Amazon's Wheel Of Time Anamorphic Billboard
​​The campaign also included actors playing out battle scenes in Times Square.
This month, The Atlantic launched a new suite of nine newsletters from what editor in chief Jeffrey Goldberg described as "some of America's most thoughtful, provocative, and urgent writers."
Interview A Politician Master Class
MSNBC's Nicole Wallace hosts a master class on how to conduct a series interview with her questions for Chris Christie's book tour.
Nicole Wallace is conducting a master class in how to conduct a serious interview with her follow up questions for Chris Christie right now.👏👏👏

— David Erickson #BLM (@derickson) November 16, 2021
Wallace: The book is about conspiracy and lies and you really don't take on Fox News, why not? Have you seen The Tucker Carlson show?
Christie: No I don't watch it
Wallace: Are you aware of what he does?
Christie: Not really pic.twitter.com/HmQ8174cpe

— Acyn (@Acyn) November 16, 2021
Apple parts, tools, and manuals — starting with iPhone 12 and iPhone 13 — available to individual consumers.
Spotify Gets Video Podcasts
Soon, Spotify users will see a lot more video podcasts on the platform as we open up access for creators to begin publishing video podcasts to Spotify.
TikTok's Alleged Safety Center
TikTok did a global research study to learn how teens view TikTok challenges that have resulted in harm and even death. Basically, not much will change.
TikTok updates Safety Center resources following research on harmful challenges
Big Oil: Disinforming Since 1962
Since the 1960s, fossil fuel firms have run ads touting climate denial messages – many of which they'd now like us to forget.
Media Bias Chart Needs Refining
Maybe there should be a lies and propaganda column?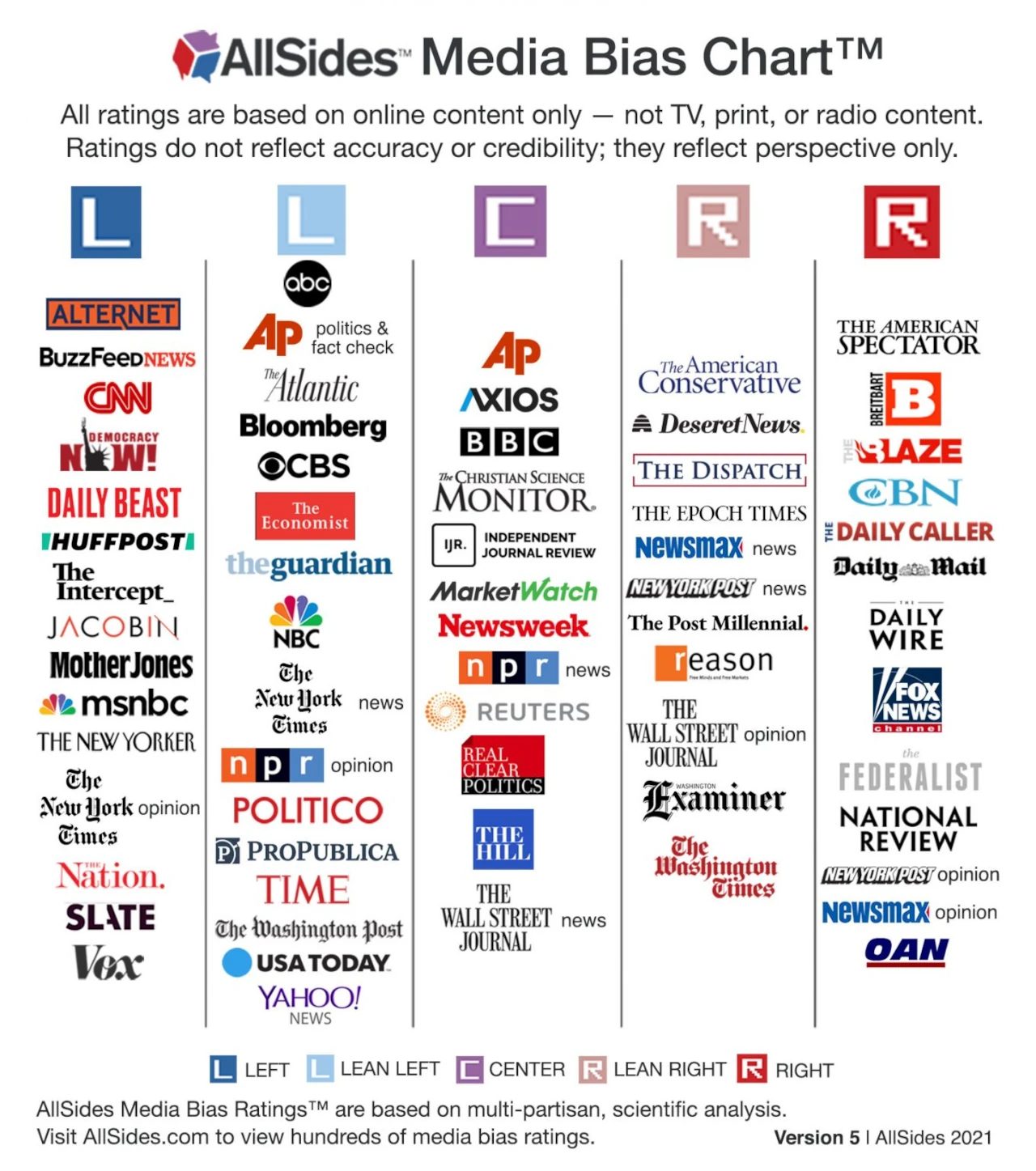 Podcast: Play in new window | Download