Posts Tagged 'Washington Post'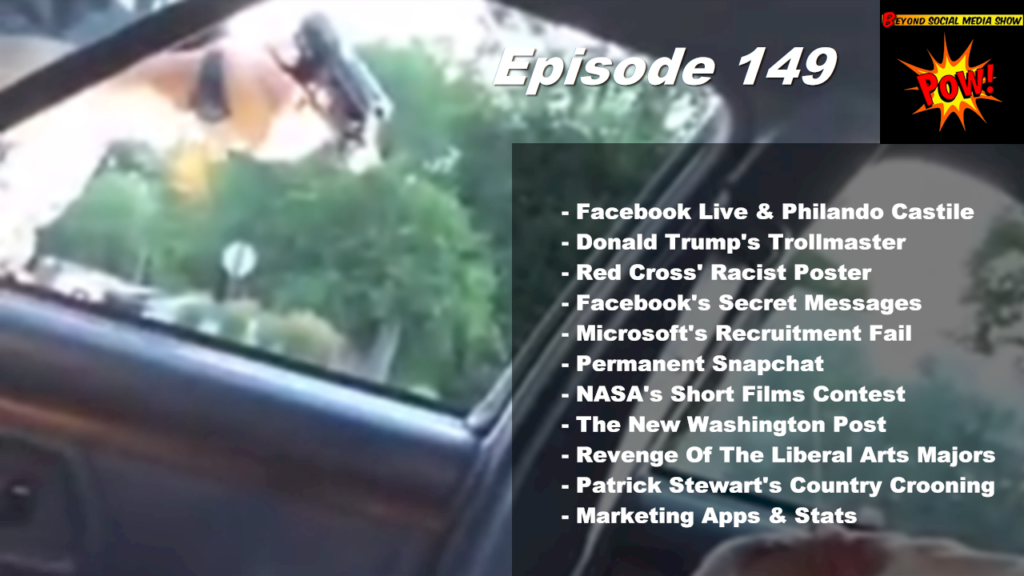 Episode 149: BL and David discuss the Facebook Live broadcast of Philando Castile's death at the hands of a Minnesota police officer, its aftermath, and its implications for news coverage; Donald Trump's Trollmaster; Microsoft's recruitment fail; Facebook's secret messages; Red Cross' racist pool safety poster; the Washington Post under Jeff Bezos' leadership; the New York Times' call for Facebook Live political footage; the revenge of the liberal arts majors; permanent snaps; NASA's short film contest; Patrick Stewart's country crooning; and much, much more.
Read More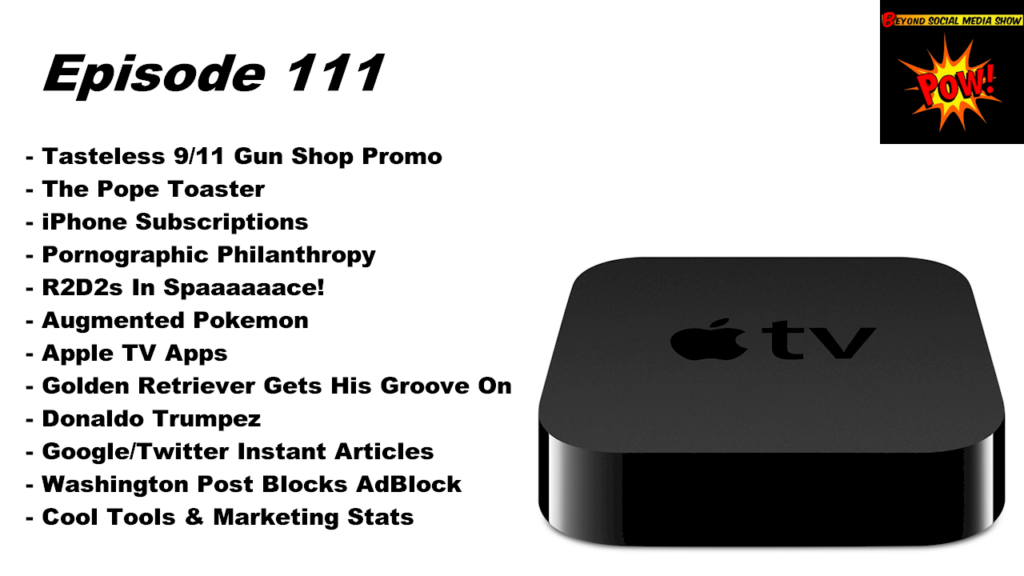 Co-hosts B.L. Ochman & David Erickson discussed the iPhone subscriptions and Apple TV apps; a tasteless 9/11 gun shop promotion; the Pope toaster; philanthropic porn prizes; LEGOs in space; augmented reality Pokemon; a Golden groupie; Donaldo Tumpez; Google & Twitter's answer to Instant Articles; Washington Post's ad blocking statement; plus great new apps and important stats and a lot of stuff in between.
Read More