Posts Tagged 'Twitter Livestreaming'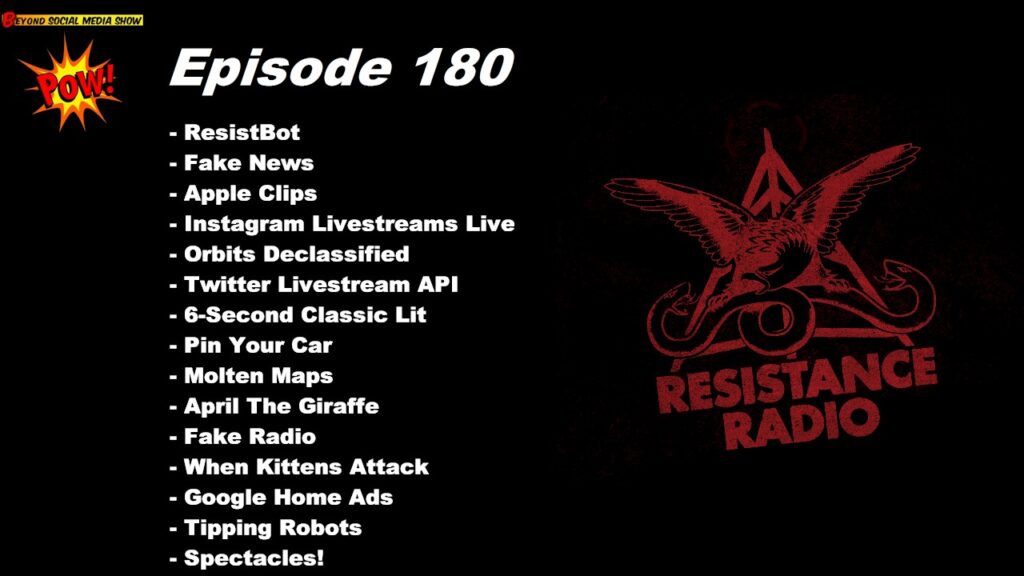 Episode 180: BL and David discuss ResistBot; the White House's satirical news; Apple's Clips app; Instagram's saveable livestreams; the declassification of the Manned Orbiting Laboratory; Twitter's livestreaming API; YouTube's classic literature prerolls; Google Maps' car-finder feature; Google Street View on the lip of a volcano; April the Giraffe; the fake radio Resistance Radio; Trump's cease and decist against kittens; Google Home's audio ads; food-delivery bots; Senator Roberts' Moment; …and much, much more.
Read More
Episode 157: BL and David discuss New York City wifi kiosks go G-rated; iOS 10 bricks lots of iPhones; the dumbest 9/11 brand promo of 2016; emotional reactive #ColorForAll videos; competitive kindness; Harambe and the Minnesota Vikings (huh?!); the FBI directive to go full Mulder; Twitter's many recent innovations; big changes coming to YouTube; airline safety goes viral; emoji #hashtags; Braille LEGO bricks; the true meaning of "Skol" and much, much more.
Read More